Gregory M. Shaffer, Class of 1960, age 78 of Elizabethtown passed peacefully at home on Tuesday August 4, 2020. Surviving is his wife Margaret W (Peggy) Shaffer of 55 years, a son Brett A, a daughter Nanette L, a sister Eleanor Carroll and many nieces and nephews. He worked for Sheet Metal Workers for 25 years and retired from the Kellogg's Co.

Cynthia Seiders Heintzelman, Class of 1982, age 56, of 113
Levan Street, lost her courageous battle with leukemia on July 28 at Penn State Hershey Medical Center with loved ones by her side. Born November 4, 1964 in Central, Pennsylvania, she was the only child of the late George and Betty Seiders. She spent the last 20 years with her beloved husband, Thomas Owens. A 1982 graduate of Central Dauphin High School, she participated as a majorette. Through her high school days she spent the majority of her time with her late aunt and uncle, Sara and George Markel, and her three cousins, Rick, Bill and Dan. They were thick as thieves, whether running in the woods, hanging outside or laying around listening to vinyl records. Music was always her muse, and it's something that Thomas and her shared. From Pink Floyd to Dave Matthews and Led Zeppelin, they were always jamming together! Cindy was well known for her infectious laugh, sense of humor and putting others first. You couldn't help but smile in her presence and feel her nurturing, loving spirit. Her greatest passion by far was her five children. She and her first husband, the late Timothy Heintzelman, started their beautiful family in the fall of 1984. She dedicated her life to being a stay-at-home mother. From Sunday dinners to spending hours barefoot in the garden, she was always cheerful and brimming with love. Once her children were grown and started families of their own, she was hands on and took great pride in her grandkids. From holding her daughters' hands through labor and sleepless nights, to fevers and first steps, she was always a phone call away. It brought her great joy to help her daughters become the mothers they are today! Amid the arrival of all the grandchildren, George was born. Standing tall now, Georgie kept Cindy and Tom on their toes and will always be the baby of the family, a mama's boy. In addition to her husband, Thomas, Cindy is survived by her five children, Brandi, Amy, Holly, Heather and George; and 11 grandchildren, Madison, Cloe, Aubree, Peyton, Hayley, Zyler, Dawson, Hazel, Camden, Endra and Naomi.

John C. Cassatt, Jr., Class of 1957, age 81 of Harrisburg, died Tuesday, July 28, 2020 at his home with his loving family by his side. John was born in Harrisburg, Pennsylvania on March 17, 1939, the second born of John Charles and Cora Mea (Herman) Cassatt. He was predeceased by his first wife, Deanna Lee Dahlin. John is survived by his wife, Mary Jane Roberts Cassatt, his daughter, Chrisanne Given (Mike), his son, Douglas J Cassatt (Debbie), his stepdaughters, Julia W. Book (James) and M. Christina Roberts (Lonnie). He is also survived by his grandchildren, Kyle Given (Trisha), Samantha Given Olivo (Marc), Connor Given, Avery Book, M Caroline Book, Mary Graham and one great grandson, Hunter Given. John will be missed by his two sisters, Fay Gehring (George), Virginia Beamer (Karl) and his nieces and nephews.
After graduating from Central Dauphin High School as the 1957 class president, John attended Lebanon Valley College. He followed in his father's footsteps becoming a bricklayer. He was actively involved and enjoyed many sports from a young age. John coached baseball for Colonial Park Baseball Assoc and Paxton Baseball Assoc. He was a life-long Philadelphia Phillies fan, enjoyed dirt track racing and music of all kinds. John will always be remembered for his kindness and humor-his memory will be cherished by his family and friends.
Julian M. Garlington (Altadonna), age 19, of Harrisburg, PA
passed away at his mother's residence, Thursday, July 30, 2020. He was born in Erie, PA on October 6, 2000, a son of Sonya M. Garlington and Thomas J. Altadonna. Julian attended Central Dauphin High School in Dauphin County, PA and worked at Platinum Fitness in Harrisburg. Julian was very talented at sports, especially basketball. He enjoyed acting and improvisation, hip hop music and watching basketball and football. Julian was also an animal lover and was particularly fond of dogs. Julian is preceded in death by his paternal uncle Michael Altadonna, and maternal grandfather Sylvester Mitchell. In addition to his parents, Julian is survived by his brother Jeremiah Altadonna of Harrisburg, PA, grandmothers Cheryl Garlington of Erie, PA, Constance Buto (Thomas) of Greenville, SC, grandfather Thomas Altadonna (Debby) of Vero Beach, FL, aunts Daphne Garlington of Pittsburgh, PA and Karla Sweigart (Eric) of Greenville, SC and stepmother Tameka Altadonna of Harrisburg, PA. He is also survived by many cousins.

Gloria Jean Bowman Potteiger, Class of 1971, age 67,
entered into eternal rest on Tuesday, July 28, 2020, after fighting a courageous battle against lung cancer. Gloria was born in Harrisburg on June 29, 1953, to Ray F. Bowman and Lorraine C. Bowman. She grew up in Linglestown. Her favorite story about her adolescence was when she and her younger sister would skip church on Sundays and hang out at the local pharmacy drinking sodas with the offering money – until mom found out! Gloria graduated from Central Dauphin High School and explored a number of career paths until she settled upon a resident direct support (mental health) position at Keystone Human Services. She worked there for several years before going into retirement. She was a United States history buff, particularly fascinated by the Civil War period. Her passion for the subject took her to a number of Civil War historical sites in Pennsylvania, Maryland and Virginia and even inspired her to begin writing a historical novel. She was a great fan of Hallmark movies and westerns, as well as classic rock music. She would often be heard singing, humming, or whistling Beatles and other popular tunes in any place, including grocery stores. She also had a talent for inventing words and assigning comical nicknames to people, such as the once popular singer "Barry banana-nose". Gloria loved the Outer Banks of North Carolina, where the family has vacationed nearly every year since 1982. She also enjoyed cooking. The family will eternally enjoy the pasta salad and cavatini recipes among others that she introduced. Perhaps the most amazing thing about Gloria is that she remained cheerful in the face of adversity and she never held a grudge. In addition to her parents, she was preceded in death by her younger sister Judith R. Bowman and brother-in-law George Feschuk of Harrisburg. She is survived by her daughter Jena Potteiger Peterson; son-in-law, Jason Peterson; grandson, Wyatt Watson; her step-grandchildren, Jolie Peterson and Brandon Peterson; sister, Susan Bowman Darhower; niece, Nicole Feschuk Maturo; and nephews, George Bowman and Cristofer Feschuk, all of Harrisburg; and niece, Holly B. Keller; and nephew, Mark Anthony Darhower of Raleigh, NC. Her grandson, Wyatt was her pride and joy and her main reason for fighting cancer so bravely. Gloria the mom, sister, aunt, grandma, and friend will be sorely missed.
Duke E. Long, Class of 1976, age 62, of Julian,
passed away at home on Friday, July 24, 2020. Born on February 1, 1958, he was the son of Truman E. and Jo Ann (Super) Long, who are surviving at home in Hummelstown, PA. Duke was a 1976 graduate of Central Dauphin High School in Harrisburg. He has worked as an electrical motor rewinder since he graduated high school up until he passed away. In addition to his parents, Truman and Jo, he is survived by his two children, Rebecca Powers and her husband, his son, Michael Powers, of Bethany, Pennsylvania, and Derek Long (Carrie) of Boardman, Ohio, and five grandchildren, Alissa Powers, Mikaela Long-Crumlich, Siearra Long, Trinity Long, and Isaiah Long. Also surviving are his two sisters, Joli Long of Belcamp, Maryland, and Kim Bonawitz (George) of Harrisburg. Duke was active in several clubs and organizations, including the Bellefonte Elks Lodge #1094, Harrisburg Beagle Club, Hummelstown Field & Stream Association, and the Safari Club International HBG, PA Chapter. He enjoyed hunting, shooting clay birds, and anything that kept him outdoors. He enjoyed sharing his love for the outdoors and hunting with everyone. He instilled the value of gun safety to countless children over the years.
David Andrew "Snoopy" Suhr, Sr., Class of 1957, age 80, of
Harrisburg, passed away Tuesday, July 21, 2020, at his home. Born August 5, 1939 in Piketown, PA, he was the 13th of 15 children of the late Fred and Alice (Dahr) Suhr. David worked as a mechanic for over 40 years at Model Motors/Brenner Nissan. His passion was racing and he was well known as "Snoopy." When he wasn't racing, he enjoyed bowling, golfing, camping, and watching NASCAR, but most of all, he loved spending time with his family and friends. Surviving are his loving wife of 60 years, Carol; son, David, Jr. (Kathy); daughter, Dawn (Jerry); granddaughters, Rachel (Ryan) and Elana (Travis); grandson, Kyle (Kayla); 5 wonderful great-grandchildren, Hailey, Jerika, Brendan, Ranessamae, and Jordyn; and his siblings, Janet, John, Larry, and Bill. In addition to his parents, he was preceded in death by 7 brothers; and 3 sisters.
"I have fought the good fight, I have finished the race. I have taken the checkered flag."

Jeffrey T. Brunson, Class of 1980, age 58, of Harrisburg, died Sunday, July 12, 2020 at UPMC Pinnacle Community Osteopathic Hospital. Jeffrey was born in Macon, GA and was the son of Lindsey and Marian Brunson of Harrisburg. He attended the Community Evangelical Free Church in Harrisburg. He was employed with the Dept of Corrections at SCI Camp Hill, as a corrections officer. He was a graduate of Central Dauphin High School, Class of 1980. Jeffrey is survived by, in addition to his parents, his sons, Alexander Brunson and Adam Brunson; his sister, Marian Lynne Phillips; his brother, John Brian Brunson.
Craig Yingling, Class of 1989, age 48, of Huntersville, NC, passed away in January 28, 2019.
He was born May 7th, 1970 to Sheena Scholl Yingling and Nevin Eugene Yingling in Harrisburg, Pennsylvania. Craig is survived by his wife, Susan (Unti) Yingling; sons, Ryan Yingling and Thomas Yingling; daughter, Olivia "Liv" Yingling; parents, Sheena Scholl Russell and Nevin Yingling and wife Karen; two brothers, Nevin Eugene Yingling II and Braden Daniel Yingling and wife Laura; one sister, Lauren Ann Yingling; aunt, Shae Mills; grandmother, Bernice Scholl; and several nieces and nephews. Among his favorite pastimes were boating, skiing, and sports of all kinds, especially football as he had played in college. Above all, Craig adored his family and loved spending time with them.

Terry L. Walburn, Class of 1966, age 71, of Harrisburg, passed
away on Wednesday July 8, 2020 at UPMC Community General Osteopathic Hospital. Born October 9, 1948, in Clearfield, PA, he was a son of the late Albert and Helen (Glenn) Walburn. Terry honorably served in the United States Air Force, and later in the Air Force Reserves.
Terry was skilled with his hands and possessed a tremendous mechanical ability. From an early age, he worked with his family in their construction business as well as later managing his own company, Terry Walburn General Contractor. Terry was currently the owner and operator of Walburn's Vent Vac Clean Air Systems in Harrisburg. A former member of the Central Pennsylvania Corvette Club, he was also a member of the Hershey Region Antique Automobile Club of America and The Tall Cedars of Lebanon of North America. Terry enjoyed spending time in Key West, Florida.
Terry is survived by his daughter, Nicole F. Walburn, of Denver, CO, and her significant other, Roger Seip; a granddaughter, Erin Walburn and great grandson, Loukas Ripa; and his significant other, Kim Good-Deibler, of Harrisburg. He is also survived by his sisters, Ruthann Black, of Kissimmee, FL, Linda Howard, of Mechanicsburg, and Doris Santee and her husband Robert, of Elizabethtown, and a brother, Timothy Walburn, of Lebanon, along with several nieces and nephews and their families.

Ronald "Ron" Eugene Katzaman, Class of 1963, age 74 of Hampden Township, passed away Wednesday, July 1st at Select Medical Hospital in Camp Hill, following a stroke. Born in Harrisburg, he was the son of James H. and Nora N. Katzaman. He graduated from Central Dauphin High School and HACC. He worked for AMP/TYCO for 42 years. He was an avid hunter, snowmobiled in the winter and was a 50 year river rat spending all summer weekends on Beshore Island and then Beech Island on the Susquehanna River. He also golfed after retiring, bowled on leagues, played cards and enjoyed fixing things that broke. He was a wonderful husband, father and Pop Pop and will be missed dearly by his family and friends. Ron was preceded in death by his parents. He is survived by his wife, Mame (Mary) of 53 years who was by his side. He is also survived by two daughters, Jamie Buchenauer (John) and Roni Byer (Doug), six grandchildren, Jackson, Justin and Jocelyn Buchenauer and Felicity, Everett and Leighton Byer, one brother, Kermit H. Katzaman, cousins, nieces, nephews and wonderful friends.

Karen L. Bower Armstrong, Class of 1983, age 54, of Fort Myers, Fl., passed away on June 14, 2020, at Hope Hospice Center in North Fort Myers.
Daughter of Joan L. (née Shimkus) Bower, Elizabethtown, Pa., and the late Russell A. Bower, she was born August 8, 1965, in Plainfield, NJ. Just before Karen turned five and started kindergarten, the family moved to Harrisburg, Pa., where she developed a passion for dance. In 1983, she graduated from Central Dauphin High School.
She earned a B.A. in dance and business administration from Goucher College in 1987 and accepted a position managing a dance company in Columbia, SC. However, her passion and creativity for food and hospitality led her to restaurant and catering management. Eventually with her then husband, she opened her first restaurant while living in Galveston, Tx., then others when they moved to the Naples, Fl., area.
She was creative at developing and marketing her businesses, which eventually included other retail endeavors. She also wrote a young adult storybook.
Karen loved the ocean and warm weather. With her husband William ("Bill") Armstrong, she's remained in South Florida, both on the east and west coasts.
Karen is survived by her husband Bill; her four sons from a previous marriage, Tryston, 21, Devon, 19, Chase, 18, and Alec Sipe, 17; a sister Gail Bower (Barry Vacker) of Philadelphia; a brother Thomas Bower (Jennifer) of York, Pa.; and a niece, Caroline, 18, and nephew, Colin, 14; plus her beloved dog Tutu.

John Truman Cassel, retired CDHS teacher, age 81, was
called home to his Lord and Savior on July 2, 2020. John was the son of the late John HW and Marion (Koons) Cassel born in South Hanover Township on August 1, 1938. He went to SH Hanshue one room school house, graduated from Hershey High School in 1956. He earned a degree in Business Education at Shippensburg State Teachers College in 1960 and a masters degree from Temple University. John enjoyed "living on the hill", the grandchildren coming for visits, the wildlife and birds that entertained us all, but primarily in his life he loved serving his Lord in various capacities through the years. He taught for 32 years in the Business Department at Central Dauphin High School where he was also senior class advisor, AV advisor, and developed the curriculum for the business law and mock trials. He was a school board member of the Lower Dauphin School District for 12 years. Following his retirement from CD, he served as tax collector of South Hanover Township and as a liaison for the Dauphin County courthouse. You may also remember John from Shopes Bethel Church of God, treasurer and counselor for Camp Yolijwa at Doubling Gap Center for 12 years, Hershey Free Church, Caring Community Church of God, and the PA Council of Alcohol Problems. John is survived by his wife, Elaine Deets Cassel of 58 years, two daughters Brenda Chambers, Hummelstown, and children Micah (Lynda), Moriah (Nakiya), and Malia; and Jacqueline Chronister, (James), Harrisburg and children Rachel and Caleb, and three great-grandchildren. Two sisters, Emily Schaffer, Harrisburg, and Josie Shatto, Harrisburg and a brother, Marshall, Hershey. John was predeceased by a brother, Harry, and a sister, Maxine.

Jack Norman Beil, Class of 1958, age 80, of Boiling Springs,
passed away Saturday, June 27, 2020 at his home. Born February 5, 1940 in Harrisburg, he was the son of the late Weston and Elenor (Eby) Beil. He is survived by his wife, Julie A. (Kammerer) Beil; son, Jason Norman Beil, of Newark, DE; daughter, Jena Nicole (Beil) Butzer, of Lancaster, PA; sister, Barbara (Beil) Cale; and three grandchildren, Anastasia Rose Beil, Melody Grace Butzer, and Marissa Joy Butzer. Jack was a retired administrator for the South Middleton District, was a teacher and counselor for John Harris High School and Edison Junior High School, Harrisburg. Jack was a graduate of Central Dauphin High School, Class of 1958, Shippensburg University, class of 1962 and Temple University where he received his Masters Degree. He was a 50 year member of the Robert Burns Lodge 464 F&AM and the Tall Cedars of Lebanon Forrest 43. Jack was a loving husband of 56 years , a devoted father and grandfather, and an avid golfer.

Robert Charles Grubb, Jr., Class of 1967, passed away on
Tuesday June 23rd, 2020 at his home in Harrisburg PA. Bob was born on October 27,1947 In Harrisburg to Dolores and Robert C. Grubb. He graduated from Central Dauphin High School. Bob was a plumber and an electrician who enjoyed working for himself. He enjoyed spending his time at the casinos, and made many trips to Atlantic City. He is survived by his two children, Robert C. Grubb, Michelle Grubb, his sister, Sandy Kokenzie, as well as his two brothers, Mike and Gary Grubb, also grandchildren and two great grandchildren, and numerous nieces, nephews and cousins. He was preceded in death by his mother Dolores Grubb, his father Robert C. Grubb and his brother Tom Grubb.

Richard M. Betz, Class of 1960, affectionately known as Butch
or Poppy, passed away peacefully on Thursday, June 18, 2020 at the West Shore Hospital in Mechanicsburg. Born March 18, 1942 in Appleton, WI he was a son of the late Richard O. and Margaret F. (Lautzenhiser) Betz. Butch was a graduate of Central Dauphin High School Class of 1960. After graduation, Butch enlisted in the US Navy and served during the Cuban Missile Crisis. He retired as a Computer Systems Analyst from the Mechanicsburg Naval Ships Parts Control Center. Butch was a member of St. Elizabeth Ann Seton Catholic Church, Mechanicsburg, the American Legion Post 26 and VFW Post 6771 both in Dillsburg. He enjoyed flea marketing, boating, hunting, fishing, but his greatest enjoyment was spending time with his family, especially his treasured grandchildren at his beach house in Ocean City, MD. Butch is survived by his loving wife of 48 years Jane (Jackson) Betz, his two children Lynn Moran and husband Todd of Elkton, MD; and Michael Betz and wife Julie of Ocean City, MD; 5 grandchildren Madison, Ashley and Courtney Moran, Katie and Jacob Betz, a brother Milton Betz, a sister Wava Gilds, a brother in law James Jackson, a sister in law Joanann Swift, very special friends James and Patrice Bognet and many nieces and nephews. Butch was preceded in death by his sister Karen Snow.

Earl L. Shoemaker, Class of 1965, age 73 of Harrisburg, died Monday, June 15, 2020 at Hershey Medical Center. Earl was born in Harrisburg and was the son of the late Walter and Jene Shoemaker. He was a retired sheet metal worker and a member of the Sheet Metal Workers Local Union #19. Earl was predeceased by his son, Timothy L. Shoemaker. Earl is survived by his wife, Diane Shoemaker; his daughters, Pamela Locke and Sandra Masse, both of Camp Hill; five grandchildren; his sister, Lois Leitzell of Harrisburg; one niece and three nephews.
Brenda L. Biery Marsh, Class of 1963, age 74, of Carlisle, formerly of Marysville, passed away June 15, 2020 in Carlisle Hospital. She was born December 21, 1945 in Harrisburg, daughter of the late Dale and Ann (Hatalla) Biery. She was a graduate of Central Dauphin High School. Prior to retirement, she was a Claims Reviewer with Capital Blue Cross. She enjoyed being with family and friends. She was a former member of the Blue Moon Cruisers and enjoyed hanging out at car shows. Also, had a huge passion for shopping. Brenda was preceded in death by her husband, Jay L Marsh. Survived by a daughter, Kelly L (Marsh) Fillers, a son, Kyle J Marsh and their spouses WJ Fillers and Michele L Marsh both of Shermans Dale. A granddaughter, Jordan Birbeck and spouse Nicholas Birbeck, of New Bloomfield and a grandson, Alec Lightner, of New Bloomfield.

Steven E. Lehman, Class of 1972, age 66, of Lower Paxton Township, passed away Thursday, May 28, 2020, in the Community General Osteopathic Hospital, Harrisburg. Born in Harrisburg on March 11, 1954, he was the son of the Patricia Adams Lehman of Harrisburg; and the late Walter E. Lehman. He was a 1972 graduate of Central Dauphin High School and a graduate of the former Williamsport Area Community College. Steven worked for the former Elliott & Frantz, Inc. where he was the Parts Manager. He was an avid outdoor enthusiast and enjoyed fishing at Thousand Islands. In addition to his mother, Steven is survived by his sister, Nancy L. Lehman of Harrisburg; and a niece, Julie M. Lehman of Harrisburg. A private service will be held.

Ronald E. Gerhart, Class of 1961, age 76, of Camp Hill, passed
away on Thursday, May 21, 2020 at Messiah Lifeways, Mechanicsburg. Born on August 6, 1943 in Harrisburg, PA, he was the son of the late Ralph T. and Florence (Earp) Gerhart. Ron was a 1961 graduate of Central Dauphin High School. He went on to receive his bachelor's degree from Lycoming College in 1967. Ron served in the US Army National Guard of Pa. as a medic. He ran his own computer programing company until his retirement. He was a former member of the board of directors for Juniata Mutual Insurance Company, and a volunteer for the Camp Hill Fire Police and the Ronald McDonald House in Hershey. Ron is survived by loving his wife of 42 years, Margaret (Snyder) Gerhart, of Camp Hill; two step-sons, Richard Angino and his wife Carmaine, of Winston Salem, NC, and William Angino and his wife Julie, of Mechanicsburg; two grandchildren, Marissa Hokaj and Michael Angino. In addition to his parents he was preceded in death by a brother, Ralph Titus Gerhart.

Michael "Mike" Dean Cirillo, Class of 1981, age 56, of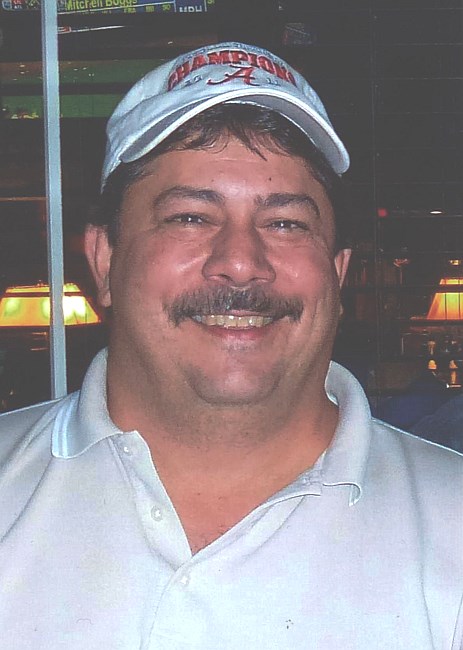 Harrisburg, passed peacefully on May 21, 2020. Mike is survived by his best friend and wife Janel, married 33 years. Mike was the beloved son of his late father, Frank G. Cirillo. Mike is survived by his mother, Lydia "Sis" Schiavoni, of Harrisburg; sisters, Toni (Chet) Schreffler of Mechanicsburg and Holly (Dan) Walters of Morrow, OH; brother Frank (Mariangie) Cirillo of Harrisburg. Mother-in-law Rita Hill; sisters-in-law Diane (David) Boyer and Maura (Bill) Biesecker of Harrisburg. Mike's nieces and nephews, Ryanne Mendez, Michael Kelly, Nina and Samm Cirillo, Nick and Vincent Vannelle, Matthew Boyer, Jesse Biesecker and Lya Sassman. He was proud of them all. He leaves behind uncles, aunts, cousins and many lifelong friends. Mike was a graduate of Central Dauphin High School, Class '81 and Williamsport Area Community College graduating top of his class. Mike worked for Miller Diesel, Inc. for the past 34 years as a Diesel Specialist. Words cannot express how amazing Mike truly was. He was an avid Alabama football fan (ROLL TIDE) and Cowboy fan. He enjoyed tennis, golf, 4 wheeling, sprint car, Nascar and hunting. Mike enjoyed life to the fullest. He enjoyed spending time with his family and friends. Mike especially enjoyed his kitties Samson and Shelby. His cats were his pride and joy.


Marlin "Butch" S. Bricker Jr., Class of 1960, was called home on May 10, 2020 in Geisinger Holy Spirit Hospital, Camp Hill at 79 years young. He is preceded in death by his parents Marlin S Bricker Sr and Virginia Bricker (Straw) of Harrisburg, along with a brother Edward Bricker. Marlin is survived by his loving wife Eleanor of 57 years. They were married in Harrisburg on June 23, 1962. Marlin is lovingly remembered by his wife Eleanor, son David Bricker and wife Chasity (North Port, FL), daughter Kathleen Bricker, grandchildren: Miranda Shaull and husband Adam (Newport), Hunter Bricker, Riley Bricker, Julia Jacobs, and Jayden Dudley, great grandchildren: Tristan Shaull and Lillian Shaull, brother John Bricker and wife Karen, and several nieces and nephews. Marlin retired from Ettline foods. He enjoyed fishing, hunting, westerns, and being with family and friends. He would spend hours sharing stories and giving wise words of wisdom.


Joyce A. Zeigler Horner, Class of 1956, age 81, of Bressler,
died Sunday, May 10, 2020 in her home. She was a member of the first graduating class of Central Dauphin High School Class of 1956, a retired Legal Secretary for the PA Department of Welfare, a former bus driver for Bishop Neumann Parochial School, a former member of the former St. John the Evangelist Roman Catholic Church, Enhaut, and a member of Prince of Peace Roman Catholic Parish, Steelton. Joyce was the daughter of the late Clyde and Anna Kovall Zeigler and is survived by her loving husband of 62 years, Donald H. Horner, Sr.; three sons, Donald H. Horner, Jr. and wife, Donell of Jacksonville, FL, Patrick J. Horner, Sr. and wife, Lenore of Chambers Hill, and Jason A. Horner of Camp Hill; one brother, Frank Zeigler of Bressler; four grandchildren, Donald H. Horner III, Ashley Jarl, Patrick J. Horner, Jr. and Lianna Horner; three great grandchildren, Alejandro, Antonio, and Penelope Jarl. She was preceded in death by her sister, Carol "Cookie" Starasinic and her brother, Clyde "Bud" Zeigler.


Michael S. Nelson, Sr., Class of 1959, of Camp Hill, PA passed
away peacefully on May 2, surrounded by his family. Mike was born April 29, 1941 in Mineola NY to Harry and Wanda "Vi" (Reiger) Nelson. He was preceded in death by his parents and beloved brother, Harry Nelson Jr. Mike is survived by his loving wife of 56 years, Jane (Goodwin) Nelson; his children Elizabeth Nelson, Michael Nelson Jr, Jill (Rick) Debroisse, Melissa (Tom) Cunkle; his grandchildren Michael Nelson III, Marisa (Jeff) Lehman, Emily Nelson, Patrick (Allison) Debroisse, Cassandra Debroisse, Alex Cunkle and Jake Cunkle; great grandson Everett Walker; his sister Ellen (Andrew) Schindler; Sister-in-law Dolores (Rehrer) Nelson and 4 nieces and nephews. Mike graduated from Central Dauphin High School in 1959 and received a BS in Mechanical Engineering from Lafayette College in 1964. He was an owner of and retired from Industrial Motor Supply, Inc. in Harrisburg PA. Mike's passion was sports photography. He developed his skills while photographing his children's sports events and then moved on to a professional photography career on the LPGA Tour. He was well known throughout the women's golf tour for his framing, focus and timing of shots. He also served on the board of the Keystone Chapter of the National MS Society. Family was always a priority to Mike. He had a strong belief in dinner at the table. He held on to this tradition as long as he could in this modern world and cherished the many holidays that brought family together. He was an excellent cook and a master griller-skills that have been passed on to his children and grandchildren. Mike supported all his children's and grandchildren's varied interests but most especially their many sports activities. He coached, cheered and supported each and every thing his children pursued. But Mike's support didn't end with his own children. He was a mainstay--with his camera of course, at athletic events all across town. He relished sharing his photos with the coaches, parents and student athletes-he has literally shared tens of thousands of photos over the years. Mike volunteered for the Camp Hill Middle School Outdoor Education Program for over 30 years. His first trip was in 1975 when Elizabeth's 6th Grade class went to Camp Sno-Hill and he continued to volunteer for many years after his children had graduated. Although he retired in 1996, Mike returned to the Outdoor Education Program in 2002 when his grandchildren began to attend. He continued to make the annual trips to Camp Canadensis until 2015.

Steven (Skippy) Leed Fritchey, Class of 1972, age 65, of
Wormleysburg, PA passed away peacefully at his home on Thursday, April 23rd, 2020. Born November 10th, 1954 in Harrisburg, he was a son of Dr. Thomas J. and Helen (Leed) Fritchey. Steve was a long-time chef at Duke's Riverside Grill, repaired large vehicles at Industrial Motors, and tended bar for many years. Known for his firm handshakes and strong work ethic, his passions included golf and cooking. He played in a weekly golf league with his friends and loved cooking for others, often drawing inspiration from his mother's cooking techniques and recipes. He was especially proud of his golfing accomplishments, winning the Club Championship two years in a row at Armitage Golf Club in 1986 and 1987 and passing on the love of golf to his two sons. Steve was a graduate of Central Dauphin High School, class of 1972. He was preceded in death by his two parents and sister Barbara Fritchey of Tacoma, WA. Steve is survived by his two brothers, Jim Fritchey of South Port, NC and David Fritchey of Boston, MA; two sisters, Judy Miller of Harrisburg, PA, and Sandy Sands of Santa Maria, CA and sons and daughters, Derick Fritchey (Melissa) of Harrisburg, PA, Ryan Fritchey (Bridget) of Summerdale, PA, Stef Boyer (Brad) of Fleetwood, PA, and Christy Hammaker Herr (Jordan) of Limerick, PA; and five grandchildren.

Brandon Eugene Mummert, Class of 2003, age 34 of
Harrisburg, died Wednesday, April 22, 2020 in Elizabethtown. Brandon was born in Lancaster and was the son of Timothy and Julia Mummert of Harrisburg. He was employed as a Forklift Operator and Warehouse Associate with Lezzer Lumber. He was an avid hunter and fisherman and loved the outdoors and nature. He loved teaching his two nephews the aspects of hunting and fishing techniques, especially Archery. He was a graduate of Central Dauphin High School and attended IUP. He was very active in a variety of sports and played drums in the band.
Brandon is survived by in addition to his parents, his sister, Kasia Mummert, his brother-in-law, Chad Brodbeck; his nephews, Teagen Brodbeck and Kaleb Brodbeck; his girlfriend, Timon Strano; numerous aunts, uncles and cousins.

Mary Jane Miller, Class of 1972, age 66, passed away on Sunday, Aril 19, 2020 after an extended illness at Spring Creek Nursing Home, Harrisburg. MJ was born on March 13, 1954, the daughter of the late Ralph (Stony) and Mildred I. (Shadle) Miller. She earned her Master's degree in Speech Pathology at Bloomsburg University. She worked in the Big Spring School District and retired from the Capitol Area Intermediate Unit. Her passion was helping children communicate. She was happiest when gardening at the beach, or watching the Steelers. She is survived by her sister, Theresa Miller.

Helen Marie Steever Haulman, Class of 1960, age 77, passed
away on Sunday, April 19th, 2020 at Carlisle Hospital. She was born in Harrisburg on August 1st, 1942 to the late Edwin and Leah (Rothrock) Steever. She was a graduate of Central Dauphin High School class of 1960. Helen was married June 3rd, 1961 to her husband James E. Haulman of 58 years. She was a retired cafeteria worker at Cumberland Valley High School of over 20 years. She was a sweet and kind person who will be dearly missed by all her loved ones. She enjoyed spending time with her family and friends; her grandchildren and great-grandchildren will forever remember her by her unconditional love, huge heart, sass, and sense of humor. They also will cherish memories of her sweet little head kisses, lunch trips to Scales and Friendly's, attending performances, ice cream bonding and contagious laughter (snorts). Helen is survived by her husband James of Carlisle; a daughter, Diane M. (Haulman) Reisinger and husband Dan of Dillsburg and a son, Alan J. Haulman and wife Debbie of East Pennsboro; five grandchildren, Michael Johnson (Cindy) of Dillsburg, Bret and Mikala Haulman of East Pennsboro; Jonathan Reisinger (Lauren) of Richmond, Virginia and Jennifer Siguenza (Leon) of Aldie, Virginia; and 7 great grandchildren, Taevon, Malachi, Jazmine, Alyssa, Roslynne, Vin and Adi. In addition to her parents, Helen was preceded in death by an infant son James E. Haulman.

Jamie Martin Wenrich, Class of 1985, of Harrisburg,
Pennsylvania, unexpectedly passed away April 8th, 2020. Born October 31st, 1966, the Halloween baby was the son of the late Jack Wenrich and late Nancy Wenrich (Koons). He was 53 when he died, but Jamie was 53 years old and 10 years old at the same time. If you were fortunate enough to know Jamie, you knew him by his mischievous, story-telling brown eyes, his charming smile, his goofy and ridiculous pranks, his utter desire to make everyone laugh, and his deep pride and love for his family. Jamie Wenrich excelled at loving family and friends and he, in return, was easy to love. This June, Jamie would have celebrated his 30th anniversary working at the Country Club of Harrisburg. Jamie maintained friendships, at 53, with kids he knew from the neighborhood when he was 5 years old. Jamie was also a sports fanatic who, like his father, loved the New York Yankees. Jamie looked forward to every sports season, especially football, where he was a formidable opponent in fantasy football. But Jamie's great love was his family. Jamie loved his father, adored his mother, venerated his big sister, was tenderhearted with his brothers, was devoted to his little sister, was dedicated to his daughter, was proud of his son, and steadfast to his wife. Jamie loved grand times with a house filled with family, but he especially loved simple time spent with his granddaughter Sophia, and was happily looking forward to August and the arrival of his new grandson. His great purpose and joy in life was being Poopa to his daughter's children - his granddaughter Sophia was the apple of his eye (as was her mother before her) and Jamie was honored that his daughter Kaitlyn named her expectant son Jameson, displaying how much Jamie loved and was bound to his family. And Jamie was joyously thrilled for Jameson's arrival. Missing Jamie deeply are his wife, Melissa Huether; daughter, Kaitlyn Kraft and son, Bryan Gower; son-in-law, Zachery Kraft; step-mother, Peggy Wenrich; sisters Pixie Haist and Missy Albright; brothers, Jack Wenrich and Keith Morris; brothers-in-law, Mickey Haist Sr. and Charlie Albright; sister-in-law, Heather Morris; granddaughter Sophia Kraft and grandson Jameson Kraft; plus many other close relatives.

Terry Lance King, retired teacher and coach at CDHS, age
82, of West Hanover Township, passed away on April 7, 2020 in the Hershey Medical Center. He was born February 1, 1938 in Hershey, the son of the late Peter Orville King and Blanche (Deppen) Yeich.
Terry was a 1956 graduate of Hershey High School and 1958 graduate of the former Hershey Junior College. He was a 1963 graduate of Shepherd College with a B.S. in Education and earned his Master's in Education from Shippensburg State College. He served in the U.S. Army from February 1959 until January of 1961. He also served in the U.S. Army Reserves from 1961-1965.
He retired as a health and physical education teacher from the Central Dauphin School District. While employed at the school he was Lower Paxton Jr. High Basketball Coach of the year (1965-1966); Assistant Varsity Football Coach of the 1972 Central Pennsylvania Champion Central Dauphin Rams, and coached the Linglestown Junior High School Viking Football District Champs in 1992. Terry is survived by his two sons, James S. King and his wife, Margaret of Morristown, NJ; David L. King and his wife, Carla of Hershey, PA; three grandchildren, Andrew, Samuel and Lauren King. He was preceded in death by his wife, Norma King in October of 2006.
Morton D. Friedman, Class of 1964, age 73, beloved son and
brother died suddenly on April 1, 2020 in The Jewish Home of Greater Harrisburg. Mr. Friedman was born, and spent his early years, in Hammond, Indiana. He had many friends and he worked as a professional actor, while successfully maintaining his academic pursuit. After relocating to Pennsylvania with his family, Mr. Friedman graduated from Central Dauphin High School and attended Michigan State University. He was a proud Hadassah Associate and a skilled Ham Radio Operator. When, during chess or scrabble, he switched from his right hand to his left to move the pieces, his opponent knew "it was game over". Bright, with an engaging sense of humor, a love for music, and an appreciation for his care givers, "Morty" will be missed. He is survived by his mother, Henriette, and his sister Helen. He was preceded in death by his father, Morton A.
Dalton W. Gross, Class of 2011, age 26, of Harrisburg, died Saturday, March 28, 2020, at his home. Dalton was the much-loved son of William and Dawn Gross of Harrisburg. He was formerly employed at Susquehanna Valley Harley Davidson, where he worked as a Parts and Service Consultant in the Parts and Service Department. He enjoyed the Harley family and made some special friends through his work. In addition to his parents, Dalton is survived by his brothers, Andrew Gross, serving in the US Navy in SC and Alex Gross, attending college in PA; his maternal grandparents, Melvin & Nina Barnett of Harrisburg; his paternal grandparents, Kenneth & Mary Gross of Harrisburg; and several aunts, uncles, cousins and family friends. Dalton loved riding his motorcycle throughout PA on sunny days and tinkering on small engines in his spare time. His trusty pup, Caesar, could often be found by his side. Dalton especially loved the game nights he attended at Cousin Lauren's house with the gang. We extend special thanks to Dr. Kryger and the staff at Penn State Health Rehabilitation Hospital, both inpatient and outpatient. They provided excellent care and friendship to Dalton during his time there, and it made all the difference in the world to his recovery.

Ethel Francine (Francie) Plusquellic, Class of 1962, passed away on March 10, 2020.
Patti Ann Grove Brenize, Class of 1978, age 59, of Carlisle,
passed away March 6, 2020 at UPMC Pinnacle Osteopathic Hospital. Born January 7, 1961 in Linglestown, PA, she was a daughter of the late Barry L. Grove and Patricia A. Grove. Patti was a graduate of Central Dauphin High School and Empire Beauty School. While she raised two children as a single mother, she also built a successful residential/commercial cleaning business and managed it for 25 years. Patti loved the beach, camping, but most of all, spending time with her family and her grandbabies. Surviving are her loving husband; Ronnie Brenize; 2 sons, Jason Grove and Dylan Brenize; 2 daughters, Alicia Grove and Desirae Miller (Brenize); 1 brother, Barry L. Grove, Jr.; 10 grandchildren; 1 great-grandchild; and her closest companion, Kim Todd. In addition to her parents, she was preceded in death by her brother, Steven Grove.
Robert A. Good, Class of 1958, age 79, of Etters died
Thursday, February 27, 2020 at his home. The owner of Robert A. Good General Contractor and Good's Tree Farm, he was a 1958 graduate of Central Dauphin High School and a member of Fishing Creek Salem United Methodist Church. He was born January 7, 1941 in Harrisburg to the late William R. and Sara E. (Bomberger) Good. He was also preceded in death by his son Jeffrey and sister Kathleen Bentz. He is survived by his wife Donna J. (Bennett) Good; son, Robert W. Good and wife Cathy of Etters; and grandchildren Adam and Heather Good.
Nancy L. Ferguson Peck, Class of 1962, age 75, of
Harrisburg, PA, passed away on Tuesday, February 25, 2020 with her family by her side. We celebrate her life as a loving, giving and devoted wife, mother, grandmother and great-grandmother and cherish her spirit of making memories. She was born on November 21, 1944 in Muncy, PA to the late Kenneth E. and Helen L. (Herman) Ferguson. Nancy retired from Commonwealth Court and enjoyed traveling with her husband, family and friends. Nancy is survived by her husband, Dale S. Peck, of 57 years of marriage; daughter, Lisa L. Heintzelman and significant other, William H. Bopp; son, Daryl S. Peck, and his wife, Vicki L. Peck; grandchildren, Amy L. Butcher, and husband, Michael L. Butcher, Carly M. Buffington, and fiance, Francis X. Hetherington, III, Dustin S. Peck and wife, Althea G. Peck, Cory J. Peck; great-grandsons, Francis X. Hetherington, IV, Carson O. Buffington and Mason E. Butcher; brother, Kenneth E. Ferguson, Jr.; sister, Barbara A. Fulton, and many nieces and nephews.
Tyreek Alexander Banks, Class of 2012, age 27, of
Manchester, PA, transitioned into eternal life on Sunday, February 23, 2020. He was born in York, son of Gary and Gloria (Davis) Banks, a 2012 graduate of Central Dauphin High School, a certified plumber and highway signaler. Tyreek loved music, played the piano & drums and formerly served in music ministry at Dayspring Ministries and Friendship Community Outreach Church. He leaves to celebrate his life, his parents, Gary and Gloria Banks of Carisbad, CA; his sisters, Sabrina Banks of Carisbad and Karina Banks of Philadelphia; his niece, Brielle Elliot; his paternal grandfather, Cornilee Banks of Harrisburg and a host of aunts, uncles, other relatives and friends.
Sherry A. Bogner Motter, Class of 1981
, age 56, of West
Hanover Township, passed away Sunday, February 9, 2020. Born October 12, 1963 in Colonial Park, she was a daughter of the late Raymond and Martha J. (Cook) Bogner. A former employee of Periodontal Associates, Harrisburg, she was a member of LifePoint Church, Harrisburg. Surviving are her husband of almost 30 years Nevin W. Motter; sons Shane W., husband of Ashley Motter of Pine Grove and Brandon L. Motter of Harrisburg; siblings Terry, husband of Regina Bogner, Donald, husband of Robin Bogner and Kimberly, wife of Michael Rozman; and granddaughter Astella Noel Motter.
Megan E. Anderson, Class of 2006
, age 32 of Harrisburg, passed away suddenly in her sleep at home, on Sunday, February 2, 2020. She is survived by the two loves of her life, her son William Liddick and her partner Willis (Billy) Liddick as well as parents Donald and Carol (Gray) Anderson of Harrisburg, aunts Janet (Gray) Hansen and Uncle Kenneth Gray of Michigan and aunt Gisela (Rank) Antonuk of NH as well as cousins Stephanie Miracle, Jennifer Kauffman, Theresa Mitchell and Katie Bickford. She was preceded in death by maternal Grandparents Milen and Marjorie(Snow) Gray of Michigan and paternal Grandmother Erika R. Anderson of Harrisburg. Megan was a passionate and loving mother to baby William and she and Billy spent the last many months completely devoted to caring for his special needs following a seizure he suffered soon after birth. The hobby she loved the most was painting, an interest that she shared with her Grandmother Erika.
Richard Watkins Deibler, Class of 1960, age 77, of
Myerstown, died Monday, January 27, 2020 at his residence. He was the husband of Portia G. (Leininger) Deibler, to whom he would have been married 39 years on June 25, 2020. Born in Olean, NY on March 2, 1942, he was the son of the late Earl and Augusta Ellen (Watkins) Deibler. A graduate of Central Dauphin High School, Richard served in the US Army National Guard. He was employed as a sales manager for Pierce-Phelps and Zenith Electronics Corporation, retiring in 2001. Richard enjoyed the beach and spending time with his family. He was a wonderful storyteller and an avid golf enthusiast. In addition to his wife, Richard is survived by a daughter, Erin Stanley; sons, Scott Deibler, David, husband of Elizabeth Deibler; grandchildren, Allison Deibler, Reese Deibler, Quinn Stanley, Evan Deibler, Winslow Deibler, and Bristol Deibler; sisters, Nancy Kelly, Mary Forney, Shirley Weiser, Brenda Lund; brothers, Donald Deibler, David Deibler, Dennis Deibler, Douglas Deibler; and many nieces and nephews. He was preceded in death by a sister, Linda Pifer.
Susan L. Miller Jamison, Class of 1973, age 64 of Harrisburg, died Saturday, January 25, 2020, at Hershey Medical Center. Susan was born in Harrisburg and was the daughter of George Miller and the late Thelma Miller. She was a Special Education Teacher with Central Dauphin School District and a Behavioral Therapist with Keystone Family Services. She received her Master's in Special Education from Shippensburg University. Susan is survived by in addition to her father, her husband of 46 years, William "Bill" Jamison; her son, Aaron Jamison; her daughter, Melanie Bischof; her grandchildren, Lily Ann Bischof and, Aaron, Aiden and Ashton Jamison; her sister, Barbara Shocker; her brothers, Michael Miller and Jeff Miller.

Carol Sherman Trout, Class of 1977, passed away at her home on January 17, 2020.
---
Sort by: