Kevin Russell Dupree Bullock, Class of 1994, was born
November 18th 1975 in Harrisburg Pennsylvania, The first son of Renay Bullock and Kevin Blair. Kevin had two sisters, Magen Hopkins and Symphoni Blair; two Brothers Kellen Blair and Jaquan Blair. Kevin departed this earth on September 19, 2021 in his home.
Kevin Graduated with honors from Central Dauphin High School in 1994. He then began studies at Edinboro University in Pennsylvania. In 1997 Kevin was accepted to The American International University of London. After studying abroad he later returned to the States and attended Towson University in MD. Kevin was a visionary, he was magical with words and he brought them to life. He loved to write and have an effective argument, hence is Bachelor's degree in Liberal Arts.
Kevin, traveled and lived everywhere, London, Amsterdam, Arizona, New York and Maryland, to mention a few. After years of traveling the US, Kevin relocated to Boston and began a career as an Executive assistant at Biogen. In 2012 Kevin moved back to Harrisburg to help care for his mother. In 2015 Kevin began his career at Rite Aid Corporation as an Executive Assistant to Jessica Kazmaier, Executive Vice President, and Chief Human Resource Officer. Kevin Loved "Jess", and his Rite Aid family. Work was important to Kevin, he could excel and be at his best. In April 2021, Kevin was officially named Assistant to the Chairman of the Board of Rite Aid Corporation. Kev loved every minute of it.
Kevin was a vibrant personality to say the least. He just got things done. He enjoyed music, Whitney Houston and Janet Jackson were his favorites, but Michael Jackson and Madonna weren't far behind. He loved to travel and attend concerts. He enjoyed shopping. Most of all he enjoyed spending time with his late dog Kane and his newest buddy, Jack. He loved to spoil his sister and niece and nephews, he was the most generous and amazing uncle you could imagine. He loved to enjoy his immaculately clean home and have his peace. Kevin visited Beulah Baptist Church Frequently with family.
Kevin is preceded in death by his mother Renay Bullock and Grandmother Carolyn Blair. He is survived by his father; Kevin Blair, step mother; Vernell Blair, sisters; Magen Hopkins, and Symphoni Blair; Bothers; Jaquan Blair, and Kellen Blair, Aunts; Pamela Bullock and Tina Blair, Uncle; Alonzo Blair, Two nephews; Bryan (Tre) Neal , Mahkai Grant Hopkins, Kylee Renay Hopkins; a host of cousins and friends that he loved dearly, and his beloved dog Jack.


Matthew J. Hevel, Class of 1986, age 53, of Lebanon died
peacefully September 29, 2021 in his residence. He was the husband of Verlee L. Spang Hevel with whom he shared 13 years of marriage. Born in Harrisburg on January 10, 1968, he was the son of Mary Nork Hevel of Palmyra and the late Pete Hevel. He was employed by H. B. Reese Candy Company. Matt was a graduate of Central Dauphin High School, a die-hard Pittsburgh Steelers and Baltimore Orioles fan, and enjoyed Sprint Car Racing but most of all, he loved his family. Surviving in addition to his wife and mother is a son, Tyler Hevel of Harrisburg, two stepdaughters, Staci O'Byle of Lebanon, Amy O'Byle of Lancaster, 3 grandchildren, Isabella Hevel, Niva Siozos, Emberlyn Siozos, two brothers, David, husband of Barbara Hevel of Palmyra, Peter, husband of Michele Hevel of Fredericksburg, two sisters, Tracy, wife of Anthony Forray of Hummelstown, Elizabeth, wife of Kevin Hensil of Palmyra, and numerous nieces and nephews. He was preceded in death in addition to his father by a son Brendan Hevel.

Robert Allen Potter, Class of 1978, age 61, passed away December 7, 2021. Born September 8, 1960 in Harrisburg, PA, he was the son of the late Nevin and Ruth (nee Casey) Potter. Robert received his Bachelor's Degree in Business Administration from Shepherd College in 1982; and he earned his Master's Degree from Immaculata University in 2017. Robert enjoyed the Shepherd Rams and Penn State football; playing the piano; spending time with his children and listening to their laughter; playing Santa Claus for family and friends; and the fellowship with the staff of Immaculata University. Preceded in death by his brother, Ken; he is survived by his children, Sarah, John, and Caroline; brother, David (Linda) of Florida; sister-in-law, Lou Ann and her daughter, Kendra of Shermans Dale, PA; and many nieces and nephews.

Michael W. Matter Sr., Class of 1965, age 75, of Girardville, PA passed away January 6, 2022, at Hickory House, Mount Carmel, PA after a brief illness, with his children by his side.
He was born on February 15, 1946 in Harrisburg, PA the son of the late Charles B. and Dorothy M. (Hummer) Matter. He was the husband of the late Muriel A. (Neidlinger) Matter.
Michael had a passion of volunteering with the fire company. Over the years he volunteered with Lykens, Reinerton, Tower City, Orwin, and ended his volunteer service with Rangers Hose Company in Girardville. Most days he could be found at the fire house doing something. In his spare time he enjoyed playing cards and bingo. He was an auto mechanic by trade at the former Matter's Texaco.
He is survived by a son Michael Matter, Jr. and his companion Keri Klinger of Millersburg, and a daughter Stephanie Long and her husband James of Williamstown, 11 grandchildren, 5 great grandchildren, and many nieces, nephews, cousins and friends.
In addition to his wife and parents he was preceded in death by a brother Charles (Butch) Matter, sisters Joan Goho and Judith Kaster, and a grandson Tyler Matter.
The family would like to thank all the Hospice nurses and aides of Hickory House that cared for Mike. Also, a special thank you, to Caroline Bann, Chief Frank Zangari, and the members of the Rangers for all your care and support of Mike throughout the years.

Rosemarie "Sue" Kleinsak McNeely, Class of 1958, age 81, of
Boiling Springs, PA, passed away on January 31, 2022, in the Homeland Center, Harrisburg. She was born January 12, 1941, in Dauphin County, to the late Rudolph and Veronica (Trenn) Kleinsak and was the widow of Keith McNeely.
She was owner/operator of Sue's Sewing Services. She was a member of the Otterbein United Methodist Church, Carlisle. Sue loved cooking, gardening, traveling and was very charitable with her time.
She is survived by her three stepchildren, Sheri Rice (George), Dawn Weaver (Dwayne), and Charles McNeely; five step-granddaughters and five step great-grandchildren. She was preceded in death by her brother, Rudolph M. Kleinsak.
Janice S. Walters Bennett, Class of 1960, age 80, of Lower Paxton Twp. passed away peacefully on May 1, 2022 at home with her family by her side. Janice was born on March 8, 1942 in Martinsburg, West Virginia. She was a daughter to the late John P. Walters and Jeanette K. (Robanna) Walters. Janice was retired from the Central Dauphin School District. She was a member of Calvary United Methodist Church and served as a Sunday School Teacher for many years. Surviving are her husband of 59 years, Richard E. Bennett, a son, Richard E. Bennett and his wife Lynn M., a daughter, Kristine L. Ismaeil and her husband Mohamed A., grandchildren, Shannon L. Bennett, Johnny R. Bennett, Michael J. Bennett, and Ricky B. Bennett.
Gelene M. Nason, Class of 1981, age 59, of Carlisle, passed
away peacefully on May 2, 2022, at her home while surrounded by her loving family. She was born December 18, 1962, in Harrisburg to Rosaline (Shoop) Nason and the late Charles Edwin Nason. Gelene was a 1981 graduate of Central Dauphin High School. She earned her bachelor's and master's degrees at PSU. Gelene was a lifetime member of the Penn State Alumni Association. She enjoyed watching Penn State football, NFL games, and professional tennis. Gelene was employed by PHFA and the Commonwealth of Pennsylvania. Her focus was on seniors, people with disabilities, and affordable housing. Gelene enjoyed traveling, event planning, organizing, and decorating. She loved and valued her family and her friends. Gelene said her greatest joys in life were marrying her husband Peter and raising their son Logan. In addition to her mother, she is survived by her loving husband of 23 years, Peter A. Shirk of Carlisle; one son Logan P. Shirk of Carlisle; one brother, Bradley Nason (wife Cheryl Newburg) of Montoursville; her cousin and best friend, Debra Calhoun; sister-in-law, Jennifer Shirk-Weiss (husband Eric) of Steelton; one brother-in-law, Jon Shirk of Mechanicsburg; two nieces, Amelia and Leah; and two great nieces, Vivian and Clara. In addition to her father, Gelene was preceded in death by one sister, Gwendolyn Lingle.
Donna M. Kintz Parks, Class of 1991, age 49 of Camp Hill, passed away peacefully surrounded by her family on April 25, 2022 at the Hershey Medical Center. Born March 24, 1973 in Harrisburg, PA, Donna was the daughter of the late Donald Kintz and Marlene (Salen) Kintz of Harrisburg. Donna was a graduate of Central Dauphin High School Class of 1992 and received her bachelor's degree from Shippensburg University. She was a member of Christ Community Church in Camp Hill. Donna was a former employee of the Harrisburg Parks and Recreation where she helped children during day camps. She enjoyed arts and crafts, scrapbooking and taking trips to Ocean City Maryland. However, her greatest accomplishment was the determination and tremendous effort she put forth by bringing her daughter home from Guatemala. In addition to her mother, Donna is survived by her loving husband Michael A. Parks, their daughter Maria I. Parks, a sister Tammy Foster of Harrisburg, a niece and nephew Amy and Allen Foster and a great nephew Peyton Henderson. Donna was preceded in death by her father and by her niece April Foster.
Frank A. Wedig, Jr., Class of 1963, age 77, of Penbrook,
passed away April 7, 2022, with his loving wife, daughter and sister by his side, at the Ecumenical Community following a valiant two-year battle with cancer. Born May 30, 1944, in West Plains, MO, and raised in Harrisburg, he was a son of the late Frank A. Wedig, Sr. and Mary Katherine (Adams) Wedig. On January 23, 1965, Frank was united in marriage with Donna L. (Heller) Wedig with whom he shared 57 WONDERFUL years. A 1963 graduate of Central Dauphin High School, he served in the U.S. Army Reserve. Frank utilized his business acumen and engaging personality to establish a successful career in sales, marketing and personnel leadership. He retired as a Vice President with Sutliff Chevrolet and Director of Human Resources for the Sutliff Auto Group after 22 years. Frank had a deep interest in people and possessed an innate desire to be of service which prompted him to spend most of his life volunteering. He served as a Penbrook Borough Councilman for three terms as well as Chairman of the Civil Service Commission, Planning Commission and Centennial Parade. He was the former Chairman of the United Way of the Capital Region Pacesetter Committee and was known as a "Special Friend" of Central Penn College where he dedicated his time to reviewing applications for scholarships and conducting employment interview training for graduating seniors. Frank was very active in Lions Club International. He served as Past District Governor, Past President of the Penbrook and Harrisburg Lions Clubs, and was as a board member and secretary of the Pennsylvania Lions Sight Conservation and Eye Research Foundation. He was also a member of the Paxtang Lions Club, Freewheelers Motorcycle Club and Capital City Cruisers, as well as Harrisburg-Snyder Lodge No. 629, Tall Cedars of Lebanon Forest #43, Tall Cedars Special Interest Auto Unit and the Scottish Rite Valley of Harrisburg. Frank had an infectious smile, a boisterous nature and was a genuinely kind and thoughtful person. He enjoyed automobile repair and restoration, working on home improvements and tent camping. His loved ones knew that they were supported and loved. He always felt that he had been blessed to live the American Dream and was grateful to the people in his life who accompanied him on his journey. Frank is survived by his wife, Donna; daughter, Cristina Cicchino (Anthony) of McKees Rocks; son, Timothy Wedig (Veronica Hemrich) of Champaign, IL, and six grandchildren, Lily Rose Wedig, Anthony, Maria, Joseph, Anna and Gina Cicchino. He is also survived by his sisters, Mary Jones (Barry), Hummelstown, PA and Shirley Rehkugler, Finksburg, MD; brother, Christopher Wedig (Thelma), Boston, MA; brother-in-law, Arthur Heller and his friend, Ella Evrard, as well as several nieces, nephews and his little chihuahua, Rosie, who was 'Daddy's girl'. In addition to his parents, he was preceded in death by two sisters, Sharon Wedig and Patricia Neely.
Thomas L. Cousins, Class of 1962, age 77, of Pawling Station
Road, Selinsgrove, passed away Jan. 19, 2022, at The Manor at Penn Village, Selinsgrove. He was born July 16, 1944, in Harrisburg, a son of the late Thomas N. and Esther L. (Gleim) Cousins. On April 25, 1964, he married the former Donna M. Derr who survives.
Thomas was a 1962 graduate of Central Dauphin High School. His employment history included Bell Telephone, PA X-Ray, Wood-Mode, RiverWoods, Hummel's Appliances, Coles Hardware, and Tractor Supply.
He was of the Baptist faith and a member of the NRA, enjoyed duck hunting and fishing, was an accomplished woodworker, an avid reader, especially God's word, and enjoyed Christian music. The greatest joy of his life were his grandchildren.
Surviving in addition to his wife of 57 years are three daughters and sons-in-law, Tammy M. (Nathan) Zechman, Connie L. (David) Landis, and Carol L. (Thomas) Reichenbach, all of Middleburg; five grandchildren, Jessica Reichenbach, Bradley (Lydia) Zechman, Cassandra Reichenbach, Andrew Reichenbach, and Ashley (Eric) Bauman; one great-grandchild, Erika Zechman; a brother, William Cousins of Herndon; and a sister, Sherry Weaver of Hummelstown. He was preceded in death by a grandson, Ethan David Landis.
Ruth Ann Hepner, Class of 1960, age 79 of Harrisburg died April 5, 2022 at UPMC Community Osteopathic Hospital. Ruth Ann was born in Harrisburg and was the daughter of the late Rev. Russell and Mildred Hepner. She was retired from the Commonwealth of Pa. and the Harrisburg International Airport, where she was a clerk. She was a member of the Paxton Church of the Brethren and of the Colonial Park United Church of Christ. There are no known survivors.
Larry K. Webster, Class of 1960, age 79, of Elizabethtown,
passed away on March 28, 2022, at Penn Medicine Lancaster General Hospital. Born Friday, May 29, 1942, in Williamsport, PA, he was the son of the late Kenneth and Julia (Patt) Webster. In addition to his parents, he was preceded in death by his stepmother, Florence Webster, who raised Larry following his mother's death. Larry was married to Nancy L. (Fatzinger) Webster on October 18, 1980. A Veteran, Larry proudly served with the U.S. Navy from 1961-65. He retired from Verizon (formerly Bell Telephone) as a Chief Switchman. He was also a member of the Abraham C. Treichler Masonic Lodge #682, F.&A.M., the Moose Lodge & Optimist Club as well as a member of Sell Chapel at Masonic Village. Larry graduated from Central Dauphin class of 1960 where he was a member of the wrestling team. He continued his love of wrestling in the Navy. Larry coached for over 30 years in Etown Sports-most recently Etown Junior High/JV Football. He always carried in his wallet and lived by the following: "One hundred years from now it will not matter what my bank account was, the sort of house I lived in, or the car I drove. But the world may be different because I was important in the life of a child".
In addition to his wife of over 42 years, he is survived by two children: Jason Webster (Anna), Joel Webster (Brandy Spielman), as well as Brandy's daughter, Victoria, all of Tucson, AZ. Also surviving are a granddaughter, Juliette Webster (Papi's buddy who added so much love and joy to his life), and a brother, Charlie Webster (Jeanne), of Harrisburg, as well as Larry's extended family and caring friends.
Gary E. Firestone, Class of 1960, age 80, of Middletown, passed away peacefully on March 30, 2022 at the Middletown Home. He was born Monday, March 2, 1942 to the late Clair E. and Alice E. (Fortney) Firestone. He is predeceased by his wife since 1996, Joan M. (Moore) Firestone. Gary was an avid woodworker with a love for trains. He was a proud and active member of his church, Middletown First Church of God. Gary owned and operated a Snap-On Franchise for many years, after retirement he went to work in the courthouse for 15 years. Most importantly he was a loving father, grandfather, brother, and friend. He is survived by his sons: Michael Firestone and wife Marie, David Firestone and wife Lori Ann; grandchildren, Morgan Firestone and Amethyst Noss; and sisters, Beverly J. Guss and husband Scott and Janice E. Firestone.
Steven M. Cohen, Class of 1970, age 69, of Harrisburg, passed away Wednesday, March 23, 2022 at his home. He was born in Harrisburg on October 6, 1952 to the late Paul J. and Roslyn (Sablosky) Cohen. Steven was a financial advisor working for 20 years for Merrill Lynch and was currently working for Wells Fargo; was a member of the Perseverance Lodge #21 F.& A.M. and the Safari Club International. He belonged to the fraternity Sigma Alpha Rho. In addition to his parents, he is preceded in death by his brother, Craig Cohen. Surviving is his wife, Robin L. (Rhoads) Cohen; two daughters, Alyson L. Fogel and her husband, Anthony, Emily R. Cohen, both of Linglestown; brothers, Alan Cohen; Cyndnee Cohen, both of Harrisburg; sister-in-law, Lynn Cohen of Los Vegas, NV; four grandchildren, Anthony, Jr., Kaeleigh Fogel, Reagan and Malcolm Early.
Carol Altland Smithers, Class of 1958, passed away at Milton S. Hershey Medical Center on March 14, 2022. Carol was preceded into death by her father Lester Altland, her brother Richard Altland, and her son, Scott D. Smithers. Carol leaves her mother, Jane S. Norris; her husband of 60 years, Donald I. Smithers; Gregory D. Smithers, her son, and his wife, Robin M. Smithers, and their daughter, Carly M. Smithers. Carly was the only granddaughter and the love of Carol's life. She has two sisters, Joan Hepford and Karen (Kelly) Hoffman; her nephew, Caden Yanko, all of Harrisburg; and four nephews; three great-nephews; and one great-niece. Carol was a member of St. Andrews in the Valley Episcopal Church and Mt. Calvary Episcopal.
Joseph M. Yukica, CD's first Head Football Coach, passed
away peacefully at Wheelock Terrace on Jan. 20, 2022, at the age of 90. He is survived by his three sons, Joseph Jr., James, and Jackson. Five grandchildren; Emily, Michael (Joseph IV), Issac, Oliver, and Eli. As well as two great grandchildren Ben and Rory.
Joe was born in May of 1931, in Aliquippa, PA to parents Joseph and Elizabeth Yukica. He grew up in Midland and graduated from Midland High School in 1949. Joe was a stand-out Tight End and received a full Football scholarship to Penn State University. After graduating in 1953 he played in the NFL for one season, but was side-lined with an injury. Joe returned to Penn State where he received a Masters Degree in History, and began his coaching career at State College High School, and Penn State.
In 1955 Joe moved to Harrisburg, PA where he became the Head Coach at Central Dauphin High School. After 5 years and an undefeated 1958 season, Joe was handed the Head Coaching duties at West Chester State University where he also led the Golden Rams to a State Championship. In 1959 while living in Harrisburg, Joe met his wife Betty Rine of Harrisburg. They were married that December and enjoyed 54 years together before Betty passed in 2015.
Joe began his major college coaching career as an End Coach at Dartmouth College in 1960. With 3 Ivy League titles and one undefeated season, Joe landed his first head coaching position at the University of New Hampshire. After 2 winning seasons he was recruited by the Boston College Eagles where he became Head Coach in 1968. While at BC Joe also coached the East West Shrine game in Palo Alto CA. twice - Once as an assistant in 1974, and as the Head Coach in 1976. He also coached the North South/Blue Gray Game as the Head Coach in 1977. In 1978 after 9 seasons with the BC Eagles, Joe returned to Hanover as the Head Coach at Dartmouth College, and won 3 Ivy titles in his first 5 seasons. Joe was named the New England College Coach of the Year three times; for Boston College, UNH, and Dartmouth.
Joe and Betty went on to become successful Realtors with McLaughry Associates in Grantham, NH until their retirement in 2010. During this time Joe Founded the NH Chapter of the Football Coaches Foundation, and subsequently became its namesake in recognition of his contributions to the sport. He was also a member of the Beaver County Hall of Fame in western PA, as well as the Lou Holt Upper Ohio Valley Hall of Fame, and the Boston College Varsity Club Hall of Fame.
George E. Lins, Class of 1968, age 72, of Lower Paxton
Township, passed away on March 10, 2022, at UPMC Community Osteopathic Hospital. Born November 16, 1949, in Ashland, Schuylkill County, PA, he was the son of Merle (Carl) Lins Lebo, of Harrisburg, and the late Gene Lins. A 1968 graduate of Central Dauphin High School, he was drafted into the U.S. Army and honorably served during the Vietnam War. Following his discharge, George used his skills as a Backhoe Operator in his work at Rogele. On September 8, 1979, George was united in marriage with Deborah K. (Stouffer) Lins with whom he shared a devoted union of 42 years. An honest and hardworking man, he became the owner and operator of George Lins Home Improvement for a number of years. He then had the opportunity to work at Fort Indiantown Gap as a Backhoe Operator. From there, he worked for West Hanover Township, until his retirement. A member of the V.F.W. and Centenary United Methodist Church, he enjoyed woodworking and NHRA Drag Racing. In addition to his wife, Deborah, and mother, Merle, he is survived by a daughter, Sadie M. Lins and her companion, D.J. Moore, and two grandchildren, Abby and Addis Moore. George was also preceded in death by his stepfather, Kenneth Lebo.
David Lee Fleig, Class of 1964, age 75, of Harrisburg, died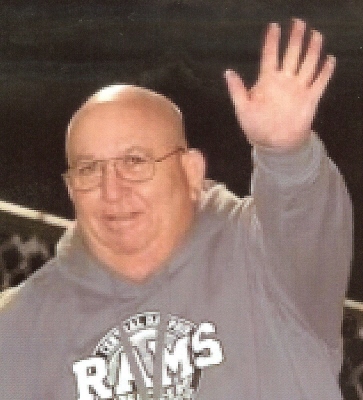 March 6, 2022 at the Penn State Hershey Medical Center after a courageous battle with Leukemia.
David was born in Toledo, Ohio and was the son of the late Norman and Hazel (BeeBe) Fleig. David was a 1964 graduate of Central Dauphin High School, where he was the vice president of his junior and senior class and played football and wrestled. He retired from PP&L after 40 years of service as a Survey Chief. In the late 60's, he coached Linglestown baseball, basketball, and football. In the early 80's, he coached Paxtonia baseball and Holy Name ice hockey teams.
David is survived by his wife of 54 years, Diane (Weisbrod) Fleig; his daughter Tricia (Joseph) Macri; his son Brian (Jennifer) Fleig, both of Harrisburg; his grandchildren Tyler and Carly, who affectionately called him "Poppy"; his sisters Mary Fleig and Paula (Bill) Thompson; and his brothers Jayme (Diane) Fleig and Tom (Leslie) Fleig. David is also survived by several nieces and nephews.
David loved spending time with his family, especially watching his grandchildren's sporting events and activities. He was a proud supporter of Central Dauphin Rams sports, a fan of The Ohio State University Buckeyes, and the Boston Red Sox. He especially enjoyed visiting Walt Disney World and Ocean City, Maryland with his family. He loved taking care of his yard. David had a "green thumb" and loved planting flowers to attract the birds, butterflies, and bees.
Diondra Alexis Laban-King, Class of 2016, age 23, of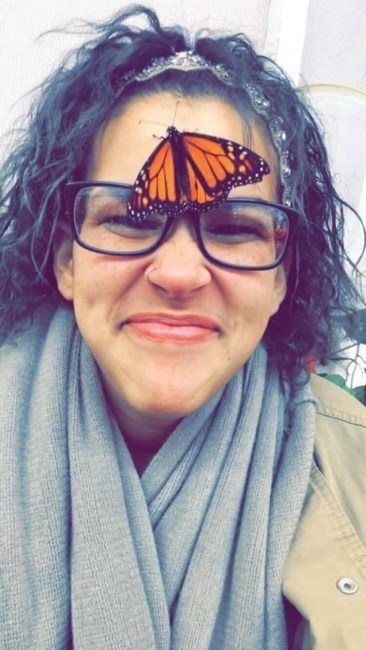 Harrisburg passed away March 6, 2022 surrounded by her family at Hershey Medical Center. She was born June 20, 1998 in Chambersburg. Diondra will be lovingly remembered by her mother, AnnMarie L. Laban; father, Daniel King; brother, Gavyn King; other siblings, Norah, Noah and Eva; maternal grandmother, Donna Brown; maternal grandfather, Richard and Karen Laban; paternal grandmother, Mary Houser; paternal grandfather, David King; and her best friend, Taylor Meli. She was preceded in death by her maternal grandfather, Dennis Brown. As a young girl, Diondra developed a love for the water and became quite a proficient swimmer winning numerous medals. She was always an animal lover, growing up with the family pug Gracie and later an assortment of her own personal pet felines Carl, Sassy, Todd, Lil Gray, Smoky, Bandit and most recently her dog Bear. As she moved into her college years, her love of children drove CALL MENU Show your support Send Flowers Send flowers or a gift to a service or family's home. Add a Memory Send a note, share a story or upload a photo. Share Obituary Let others know about your loved one's death. Get Updates Sign up for service and obituary updates. her to pursue a degree in early childhood education. Her work at Happy Hollow Daycare in Dauphin cemented her commitment to working with children. She demonstrated her skills with arts and crafts of any kind. Her joy was not only in completing a project but sharing her crafts with others. She loved hiking, going to the beach, watching game shows with Nana and just hanging out with her brother Gavyn.
Jean Maletestinic Sheaffer, Class of 1958, age 82, entered into eternal life, on March 1, 2022 surrounded by her loving family. Jean was born in Harrisburg to the late John & Irene Maletestinic. Jean was a graduate of Central Dauphin H.S. and a member of Calvary United Methodist Church. Her passions were her family and traveling the world. Jean is survived by her loving husband, Ron, after 64 years of marriage. Additional survivors are her children Don Sheaffer, Steve Sheaffer & wife Pam, Cindy Laudermilch & husband Bob, Scott Sheaffer, Gary Sheaffer; five beautiful grandchildren, and a sister Linda Glad & husband Marco.
Donald Larry Fleisher, Class of 1964,of Mesa, AZ, passed away at home surrounded by his family on Febuary 18th 2022. He was 75 years old. Donald was born in Harrisburg, PA to Richard Walter Fleisher and Eliza Emily Tibbins-Fleisher in June of 1946. The middle child, he grew up with his older brother Dick Fleisher and younger brother David Fleisher. He was a starting player of the Central Dauphin Rams football team as a Defensive Guard (Tackle). After high school, Don joined and served in the United States Marine Corps as a helicopter crew chief in Vietnam. During the final days of his tour, the helicopter he was flying in was shot down and he suffered a bullet wound to his shoulder. As a result, he was awarded the Purple Heart. Donald was honorably discharged from the Marines in 1969 at the rank of Corporal. Shortly after returning to the states from Vietnam, while on weekend leave from his duties at the Philadelphia Naval hospital, he met the love of his life, Nancy Carol Roden. They were married in the spring of 1969. This union resulted in the birth of two sons. Jason Fleisher and Scott Fleisher. Donald began his career as a Susquehanna Twp. Police Patrolman in 1973. In 1976 he was promoted to Detective. In 1978 he was promoted to Patrol Sergeant and in 1982 promoted to Detective Sergeant. In 1986 he was promoted to Lieutenant, serving as supervisor of Criminal Investigation, Patrol Operations and Department Polygraph Examiner. In 1998, at the age of 52, he retired from the Susquehanna PD. He had many accomplishments throughout his career such as the honor to attend and graduate from The FBI National Academy, Quantico, class of 1981. He attended Maryland Institute of Criminal Justice polygraph training 1990 and FBI advanced law enforcement polygraph training Quantico 1991. He served as a member of the first Dauphin County Arson task force, received the 1983 Dauphin County Chiefs association, non-uniformed officer of the year. Also in 1983 Don was honored with a Citation for dedication and total commitment in performance of his duties from the PA State Senate. In 1989 he received a citation for dedication and total commitment in performance of his duties from the PA House of Representatives. In 1996 he received an award of merit from the City of Harrisburg, PA. In 1998 Don performed his first deployment with the International Police Task Force, United Nations Mission, Bosnia/Herzegovina as a Human rights investigator 5/98 – 5/99. He returned to Bosnia/Herzegovina in the same capacity in 2000. In March of 2002 he deployed for a third time on the IPTF United Nations Mission in support of East Timor as a trainer/ Investigator professional standard unit, East Timor Police. After East Timor, in 2003 he deployed to Iraq. He served as a Trainer/ investigator in Najaf and then Falluja Iraq. On his last day in Bagdad, Iraq, he was on the 4th floor of the Green zone hotel when it was hit by an insurgent suicide bomber. The blast threw him across the room but he was uninjured. After Iraq, Donald returned home to PA until he moved to Mesa, AZ in 2008 at the news of his first grandchild. In Arizona, he enjoyed retirement, helping his sons, both AZ residents by this time, by doing multiple home projects and upgrades, restoring old cars, building things like a Cedar strip Canoe and figuring out gardening in the arid Arizona climate. He spent a lot of time with his grandchildren and even served as nanny of his first grandson when he was an infant and toddler. Donald was a present and engaged Husband, Father and Papa. He was completely adored by his family and friends. He was a protector, a teacher, an encourager and caregiver. He was patient, helpful, strong. He gave selflessly. He was a very hard worker, dependable, supportive, humble and honest. He was peaceful, He was a warrior. Donald enjoyed hunting the expansive woods of Pennsylvania and fishing the Susquehanna river and trout streams with his sons and friends. He was a gardener and planter of Orchards. He built things with his hands and helped friends with many projects. He will be greatly missed by the surviving members of his family; Wife Nancy, Brother David,(wife Teena), son Jason(wife Christine), Son Scott (wife Leah) and four grandchildren that became the center of his world.
Sally Miller Rhoads, Class of 1962, dedicated wife, mother,
grandmother, and civic leader who worked hard to improve the lives of people in New Paltz, died Aug. 11, 2020, after a long illness. She was born Sept. 16, 1944, in Butler, Pa.; the daughter of Thomas W. Miller, a Boy Scout executive and fundraiser, and Almira G. Miller, a housewife. She grew up in the suburbs of Harrisburg, Pa., and graduated in 1962 from Central Dauphin High School where she was a class officer, played field hockey, was in the color guard, and sometimes rode with a gang of friends in Bill Rhoads's Jeep. In 1964 she graduated from Bradford (MA) Junior College; transferring to Connecticut College for Women (now Connecticut College). She graduated in 1966 with a degree in Psychology. On June 25, 1966, she married William B. Rhoads at Mount Calvary Episcopal Church in Camp Hill, Pa. They spent the next four years in Princeton, N.J., where Sally worked for Opinion Research Corporation and earned a master's degree in Educational Psychology at Rutgers University. In 1970 Sally and Bill moved to New Paltz with their infant daughter Sarah; daughter Anne would be born in 1974. Newly arrived in New Paltz, Sally quickly became active in the Reformed Church, League of Women Voters, and Faculty Wives. Most importantly, she was elected to several terms on the New Paltz Board of Education, including a number of years as Board President. She served as Director of Christian Education at the Reformed Church and found joy in nurturing children, whether in the church classroom, as Brownie and Girl Scout leader and Duzine elementary classroom volunteer, or at Halloween celebrations in her yard at home where, transformed by ghoulish, self-applied makeup, she attracted hundreds of kids for candy treats. Starting with her role as Pinocchio in children's theater at Bradford, Sally enjoyed the theater and supported local theatrical performances. Sally, herself a lover of antiques and old books, may be best known for using her organizational skills to create the monumental used book section of Elting Memorial Library's annual fair, which she led for 35 years. She took justifiable pride in this and in her successful effort, when President of Elting's Board, to raise the funds and build the major addition to Elting. Sally was a true problem solver and optimist no matter the scale of the issue: when experts said this community could not carry out such a costly transformation of the library, Sally, with the help of supporters she encouraged, proved them wrong; when a lamp stopped working at home, Sally figured out how to repair it. She completed her service to New Paltz as an elected Village Trustee. In all of these causes, she was inspired by the energy and spirit of community-minded women, including Karen Conner, Jean Green, Norma Mabee, Mary Jane Ordway, and Carol Roper and hoped to similarly inspire the generation that came after her. Sally is survived by her husband, Bill; daughters, Sarah Bruce and Anne Rhoads, and their husbands Mike Bruce and Jay Goodman; as well as grandchildren, Michael, Alyssa, Camilla, and Nathanael Bruce; and Samuel and Laurel Rhoads-Goodman. Sally's sister, Judy Goodman, also survives.
Wanda M. Gotshall Grove, Class of 1956, age 83 of Harrisburg, formerly of Dauphin, died February 6, 2022 at Hershey Medical Center. Wanda was born in Harrisburg and was the daughter of the late Charles and Lois Gotshall. Wanda was predeceased by her husband Terry L. Grove. Wanda is survived by her sons, Gary Grove, Larry Grove, Randy Grove and Rodney Grove; two grandchildren, Jennifer Grove and Joseph Grove; her sister, Diane Gotshall, her brother, Edward Gotshall; nephew, Craig Siner.
Thordan (Dan) Phillip Graham, Class of 1960, passed away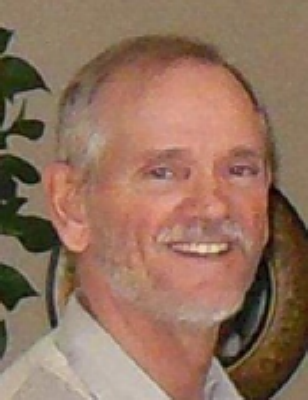 peacefully on January 30, 2021 at age 78, after a long battle with kidney disease. Dan is survived in legacy by his wife of 44 years, Judith (Judi) Ann of Glen Burnie, Maryland; son and daughter, Thomas (Tom) Michael of Rio Rancho, New Mexico, and Jaime Lynn of Glen Burnie, Maryland; sister, Margaret (Peggy) Phillips of Erie, Pennsylvania, and brother, Thomas (Tom) Rinsland of Selinsgrove, Pennsylvania. He is further survived by a host of loving in-laws, aunt and uncle, nieces and nephews, cousins, and longtime friends from around the world. Dan is fondly remembered by family and friends as a loving husband and father who spent his life faithfully fulfilling the duties required of a US Air Force and US Postal Service veteran. During his retirement years, he enjoyed volunteering preparing taxes at the Pascal Senior Center in Glen Burnie, but mostly appreciated his time with family, playing tennis with friends, watching old westerns, sudoku and fishing. Dan always enjoyed giving and receiving a good laugh, and truly had a loving, compassionate heart. He delighted in the camaraderie and time spent with his best friends Frick & Frack (aka Bob & Ed) completing numerous projects around the church. As a member of the congregation of the Glen Burnie United Methodist church, his cheerful smile and benevolence will be missed by all who had the pleasure of knowing him.
Gordon Dwight Davies, Class of 1959, age 81, of Harrisburg,
passed away February 9, 2022 at UPMC Osteopathic. Born June 28, 1940 in St. Marys, PA; son of the late Gwilym David and Dorothy (Barnett) Davies. Surviving are three brothers, Gwilym and Jerry Davies, of Harrisburg and Terry Davies (wife Dee) of Belleview, FL; two sisters, Rebecca D. Neff (husband Tom) of Gardners and Dorothy "Dottie" Nichter (husband Tom) of Harrisburg; and several nieces and nephews and great nieces and nephews. Gordon attended Millersburg Area High School through his junior year and graduated from Central Dauphin High School in 1959. He earned both his bachelor and masters degrees from Shippensburg University, graduating undergrad in 1970. He was a retired Librarian from Bethesda Elementary School, MD and a U.S. Air Force veteran of the Vietnam War (USAF Security Service). He was a member of the Perseverance Lodge #21 F&AM and the Harrisburg Consistory. Gordon was an avid hunter and angler and enjoyed traveling.
Robert Edward "BOB" Michaels, Class of 1961, age 79, died on February 8, 2022. Bob was a native of Harrisburg, Pennsylvania
and former resident of Colonial Heights Virginia, and Heidelberg, Germany before moving to Yorktown, in 1988. He was a member of Grace Episcopal Church, Yorktown, Va. Bob is survived by his wife of 47 years, Kathleen Fisher Michaels; his son, Scott of Colonial Heights; multiple in-laws; nephews/nieces; great nephews/great nieces. He is also survived by his cousins Barbara Shickley of Harrisburg and Linda Bailey of Enola, PA. He graduated in 1961 from Central Dolphin High School in Harrisburg and attended Millersville State College and received his bachelor's degree from California University in California, Pennsylvania. Bob earned two master's degrees from Virginia Commonwealth University. Bob was an Eagle Scout and was at the Valley Forge Jamboree in 1957. Bob served in the United States Navy for 5 1/2 years and spent time abroad the John W. Weeks, DD 701 and he was a Bronze Star recipient for his service in Vietnam. After the Navy Bob went to work for the Civil Service Department of the Army serving at Fort Lee, and Heidelberg USAEUR Headquarters, and retired in 2008 from Fort Monroe after 37 years of service. He was a charter member of the VFW Chapter 824 and was a member of
DAV
Chapter 13 and was designated the outstanding Chapter Service Officer for the state of Virginia in 2017. At the time of his death Bob served on the Board of Directors for the John W. Weeks Association.
Larry E. Miller, Class of 1966, age 73, of Marysville, PA, passed
away January 19, 2022 at his home surrounded by his loving family. Larry was born in Pottsville, PA on September 11, 1948, a son of the late Reynold E. and Kathryn M. (Shadle) Miller. He was retired from the Capital Area Intermediate Unit, Enola, PA. Larry was drafted as a pitcher for the Pittsburgh Pirates Baseball Team, but chose to enter the US Navy, where he served on the USS Bainbridge during the Vietnam War. He was a member of the Glenvale Church of God, Marysville and VFW Post 882, Marysville. Larry was an avid Pittsburgh Pirates and Penn State Football Fan! Larry is survived by his wife of 53 years, Susan G. (Schmick) Miller, two daughters, Amy C., wife of Michael Black, of Marysville, Lori S. Miller, her fiancee, Andrew Wertz of Enola, three brothers, Dennis Miller, of York, Jack Miller, Rick Miller, both of Linglestown, a close cousin, Lynda Kerr, of Harrisburg. Also, many nieces and nephews and Larry's fur babies, Noah and Whisper.
Jean A. Zimmerman Rummel, Class of 1956, age 84 of Harrisburg, died January 15, 2022 at Ecumenical Retirement Community. Jean was born in Piketown and was the daughter of the late Irvin and Mabel Zimmerman. Jean was a member of the West Hanover Fire Co., Ladies Auxiliary and St. Thomas United Church in Christ. She was a Poll Worker on Election Day for many years. Jean was predeceased by her husband Marlin Rummel and her son Scott A. Rummel. Jean is survived by her sons, Bryan E. Rummel and Thomas W. Rummel.
Michael J. Martz, Jr., Class of 1965, age 74 of Grantville, passed away on January 15, 2022 at Hershey Medical Center. Michael was born in Harrisburg and was the son of Wilhelmina Hibbs and the late Michael J. Martz, Sr. He was a veteran of the Vietnam War, serving with the US Army. Michael is survived by, in addition to his mother, his wife of 40 years, Mary Martz, his daughter, Bonnie (Tim) Brigan; two grandchildren; his brothers, Gary (Sally) Martz and Robert (Deb) Martz; several nieces and nephews.
Patty L. Martz, Class of 1968, age 71 of Harrisburg, died
unexpectedly after a short illness on January 15, 2022 at her home. Patty was born in Lewistown and was the daughter of the late Richard and Celine Martz. She was retired from the Commonwealth of Pa., where she was a retirement technician. She was a member of the Robert H. Hoke American Legion Post 272 of Linglestown. Patty was predeceased by her brother, Robert Martz. Patty is survived by her sister, Sandra K. Martz; her brother, Barry (Paula) Martz as well as many nieces and nephews. She enjoyed travel, dining out, time with friends, movies, kids' soccer games, Penn State Football and her collectibles. More than anything, Patty loved spending time with her grand and great-grand-nieces and nephews. They were her first priority and she loved to spoil them.
Deborah A. (Debbie) Peck Orris, Class of 1963, age 76, of Swatara
Twp. passed away on January 14, 2022 at her home with her family by her side. Deborah was born on October 21, 1945 in Harrisburg, PA and was the daughter of the late Ernest J. Peck and Alva C. (Harter) Peck. She was the widow of Eugene D. Orris whom she was married to for 46 years. She worked at Muth and Mumma dental lab and for Dr. Sherman and Dr. Blumenfeld as a dental assistant/office manager. She had also been a Girl Scout Leader and past president of Lawnton PTA. She enjoyed collecting cookbooks and planting flowers. She loved animals, the beach and enjoyed spending time with her family and friends. Nothing made her happier than doing things for others. Surviving are her daughters, Pamela L. Swanger and her husband Gary S. and Julie A. Honeycutt.
Thomas W. Plasic Sr, Class of 1964, age 75, of New
Bloomfield, passed away suddenly at home on January 10, 2022. Tom was born in Harrisburg, on July 11, 1946, to the late John E. Plasic and Anna A. (Bekelja) Plasic. He is survived by his loving wife, Mary Kerstan Plasic; three sons and daughter-in-laws, Thomas (Melissa) Plasic, Stephen (Lori) Plasic and Anthony (Heidi) Plasic; four grandchildren, Samantha, Jesse and wife, Jessica, Kassandra and Mackenzie, five step-grandchildren, Charles (TJ), Jamie, Jordan, Kristian and Sidney; a great-grandson, Sean and great-granddaughter, Everleigh that he loved dearly; two step-great-grandchildren, Eli and Owan; brother, Stephen; four sisters, Diane, Annette, Rosalie and Christine and numerous nieces and nephews. Tom worked many jobs in his earlier years. He was an auto mechanic due to his love of a good muscle car. He worked for a few trucking companies and retired as a truck driver from Marstellar Oil and Concrete. In his spare time, he enjoyed hunting, fishing and spending time at his beloved cabin in Potter County before and after retirement. Tom belonged to many clubs in the area, Newport Owls, Enola Sportsman Club, American Legion, VFW and Dauphin Middle Paxton Home Association.
Judy Linn Otstot Jones, Class of 1967, transitioned from earth
on Monday Jan 10th 2022 after a brief illness at West Shore Hospital. Judy was the daughter of Walter and Pauline Otstot and a 1970 graduate of the Harrisburg School of Nursing. Judy was preceeded in death by her Mother, Father, and sister Wendy Costa. She was also preceeded by her son Robert Jones. She is survived by her husband of 51 years Bill Jones, her son Matthew Jones and his wife Leslie, and their son Connor. She is also survived by her sister Terry and husband Jeff Masch, as well as many nieces and nephews. She worked as a Surgical Technician at Harrisburg Hospital for more than 20 years. She also helped the start-up program at the Ortenzio Heart Clinic. Judy loved her puppies, going to the beach, and most of all spending time with her Grandson Connor. She was anxiously awaiting warmer weather and going to his baseball games.
Susan Spayde Heisler, Class of 1967, joined her husband,
Jim, in watching over their family from the heavens on December 25, 2021. Missing Sue are her son Jason Heisler and his family Nancy, Evan, and Leah; brother Richard Nye and his wife Kay; brother-in-law Larry Wevodau (predeceased by Carol); nieces Kathy Suhr, Christy Smyers, April Wevodau, Rachel George, and nephews Rich Nye, Justin Nye, and Tyler Smyers; and their families. Sue was a much-loved mother, grandmother, and aunt; avid bowler; supporter of the Wevodau dance community; and devoted friend.
Thomas W. Tezak, Class of 1965, age 75, of Steelton, PA went
to be with his lord on December 17th, 2021. He was born in 1946 to the late Walter and Evelyn Tezak of Oberlin, PA. He was married to his wife, Elizabeth Marie Enders, for 43 years. Following graduation, he enlisted into the Navy where he served his time in the Vietnam War. He had been employed at Bethlehem Steel and New Cumberland Army Depot before later becoming a truck driver and then retired. He and his wife, Lib's, favorite pass time was going to all the Hershey Bears games. Besides his wife, he was survived by his children, Jennifer Smithson of Columbia, PA, Thomas A Tezak (Tammy) of Harrisburg, PA, and Jeffrey Enders (Jennifer) of Steelton, PA. 10 grandchildren and 3 Great grandchildren. 2 Brothers, Richard Tezak (Starr) of Harrisburg, PA, and Phil Tezak (Jill) of AZ. Several nieces and nephews. He was preceded in death by 2 sisters, Fran Bell and Vicki McClure.
Richard "Rich" Lee Hann, Jr., Class of 1989, age 50, of Harrisburg, PA passed away peacefully on Monday, November 22, 2021, after more than three decades of battling serious medical issues. He was the son of Nancy Blessing of Harrisburg and the late Richard Hann of Honey Grove. He as an Eagle Scout and a Vigil Member of the Order of the Arrow, a distinct honor society of the Boy Scouts of America. Rich was a 1989 graduate of Central Dauphin High School, attended HACC and Central Pennsylvania Business School and was a member of Calvary United Methodist Church. He was a son, a brother, a friend and his most beloved title was uncle. His two nephews and two nieces were the light of his life and he treasured his time spent with them so very much. Rich was very personable and known for his caring personality. He was a good and true friend.
Rich was a life-long Pittsburgh Steelers and Philadelphia Phillies fan. He loved to travel to Wildwood, NJ, and Walt Disney World. Spending time with family and friends meant the most to him. He was an avid gamer and played in local strategy board games and D&D groups, as well as making friends from around the globe playing MMORPG's.
Rich is survived by his mother, Nancy Blessing; siblings, Jonathan (Kathrine) Hann and Kimberly (Erik) Hill; maternal aunt, Bonnie Blessing; two nephews, nieces Madison and Penelope; several cousins and extended family and friends. He was predeceased by his father, Richard Lee Hann, Sr.; maternal grandparents, John and Jeannette (Myers) Blessing; paternal grandmother, Mildred Hann; maternal aunt, Carol Lytle; and nephews, Parker and Caleb.