Doris (Dori) Jean Arms, Class of 1963, age 76, of Chambers Hill, passed away September 22, 2022 surrounded by her housemate. Born in Hobbs, NM on December 31, 1945 she was the daughter of the late Francis E. and Evelyn (Kurtzelman) Arms. Doris retired in 1996 from the Central Dauphin SD after 30 years of teaching Jr. High music. She was a graduate of Central Dauphin High School Class of 1963 and Indiana University of PA Class of 1968. She was a member of the Chambers Hill UMC Church and the director of music for 20 years and also a SS teacher. She enjoyed crafting and loved her computer. She was Web Master for Lykens Valley Camp Meeting Association and Children's Program Director for many years. She sent out monthly newsletters to keep campers up-to-date with activities. In addition to her parents, she was predeceased in death by brothers: Larry R. and Mark E. Arms. Dori is survived by a sister: Marianna Arms Mosser and Dennis Sr. of Blairsville, GA. Nephews: Dennis Jr. of Sweetwater, TN, and Steven (Desiree) of Clearwater, FL. Nieces: Tricia Mosser Offutt (Nathan) of Clearwater FL, and Amanda Mossser Psyck (Anthony) of Mechanicsburg, PA. 6 great-nephews and 1 great-niece.
Norbert Vishnesky, retired CDHS Assistant Principal -
For a life well lived & loved by all. May he rest in peace.
June 3, 1940 - August 30,2022.
Gary Lee Fisher, Class of 1959, age 80, died on September 19,
2022 at Hospice & Community Care in Mt. Joy. He was the husband of Nancy J. (Ernst) Fisher, to whom he was married for 61 years. A celebration of life tribute service will be held at 11 a.m. on Tuesday, September 27, 2022 at Olewiler & Heffner Funeral Chapel & Crematory, Inc., 35 Gotham Pl., Red Lion with Pastor Patti Bream officiating. A viewing will be from 10 a.m. to 11 a.m. prior to the service. A graveside service will be held at 11 a.m. on Wednesday, September 28 at Rolling Green Cemetery, 1811 Carlisle Rd., Camp Hill with full military honors provided by the York County Veterans Honor Guard. Born on December 12, 1941 in Harrisburg, he was a son of the late Clyde and Leona (Hennessey) Fisher. Gary was a driver supervisor at Roadway Express for 35 years until his retirement. Mr. Fisher served our country for four years in the United States Air Force in Michigan. He was a member of Christ Lutheran Church in Dallastown and the Dallastown American Legion Post 605. Gary loved his home and pool, gardening, beautiful moons and sunsets, vacationing at his condo in Florida during the winter and traveling to the beach, especially the New Jersey shore. Most importantly, he loved family get-togethers and spending time with his nine grandchildren. He also volunteered at the Camp Hill Fire Department and helped with local Boy Scout troops in York. Along with his wife, Nancy, Gary is survived by four sons, Bart Fisher and his partner, Rodel Luka Rivera of San Francisco, CA, Bret Fisher and his wife, Lisa of Greer, SC, Bryan Fisher and his wife, Andrea of Dallastown and Brandon Fisher and his wife, Michele of Pittsburgh; nine grandchildren, Tyler, Tanner, Nicolette, Kirsten, Alexa, Jake, Kara, Luke and Delaney; and sister, Linda Warfield and her husband, Terry of Laurel DE. He was preceded in death by his brother, Robert Fisher; and sister, Patricia Fuhrman.
Wendy K. Shotzberger Snyder, Class of 1979, age 61,
unexpectedly went to be with her Lord and Savior, Jesus Christ on September 11, 2022. She was born in 1961 to the late Richard and Shirley Shotzberger. She leaves behind her wonderful husband of 38 years, Thomas Snyder, her daughter, Renee Kolacek and her husband, Russell Kolacek, and her adored grandson, Karl Thomas Kolacek. Wendy is also survived by her brother, Richard Shotzberger and wife Michele Shotzberger, Brother and Sister-in-laws, William and Penny Snyder, Mary Anne and Jerry Price; as well as, three nieces, four nephews, eight great-nieces, and nine great-nephews. Wendy had a love for her family and a love for the ocean. One of her favorite things was to vacation at the beach with the whole family. This meant even more to her in the last three years when these trips included her grandson. Her and her husband, Tom, were each other's best friends and true partners in their lives. They enjoyed taking trips to various states via car; they had the most epic of road trip. Wendy's faith was un-yielding. She read her bible every night and had a strong relationship with God. She was the first person to offer help to someone in a time of need and would give her last dime if it meant it could help someone.
Lisa Ann Rice, Class of 1987, age 53, of Lower Paxton
Township, Harrisburg, PA, passed away unexpectedly on September 7th, 2022, at UPMC Osteopathic Hospital. Lisa was born in Harrisburg, PA to Robert A. Rice and the late Mary Lee (Clouser) Rice and lived most of her life in Harrisburg. Lisa was the youngest of 4 sisters and is preceded in death by her oldest sister Pamela (Rice) Eisenhauer. Lisa's youth was spent with her sisters Lori (Rice) Dennis, Robin (Rice) Whittaker, and nephew Timothy Rice, swimming, and diving at the Penn Colonial pool and playing with her cousins on her grandparents' farm. Lisa was a 1987 graduate of Central Dauphin School District where she was an active member of the cheerleading and softball teams. Lisa was inducted into the Central Dauphin High School Hall of Fame for softball and was elected as the Outstanding Player of Year by the Patriot News in her Junior Year. Lisa made many strong friendships at Central Dauphin that continued throughout her life. After her time at Central Dauphin, Lisa went to HACC to become a paralegal and enjoyed her 13 years working for Sanford Krevsky prior to diving into the world of property management. Lisa became well-known in the property management world with numerous management and leadership accolades in Central Pennsylvania during her time with Morgan Properties. She was a strong and charismatic leader who dedicated herself to the profession and was looked highly upon by her peers. For numerous years Lisa had also enjoyed working alongside family and friends in concession businesses in conjunction with the Carter family. Throughout her life, Lisa was a very social and likeable friend and enjoyed many years traveling with her friends and family and tending to her nieces and nephews. Lisa continued to build friendships on adult soccer and softball league teams throughout her adult life. Lisa's world changed when she welcomed her son Derrick Robert Price into the world in 2010 with Raymond (Ray) Price. Lisa loved being a mother to Derrick and sharing her love of sports with him and her father. Lisa greatly enjoyed her time partaking in Derrick's passions and put her whole heart into their time together. She opened her heart to and cared for those who loved her son and his siblings Jayden and Dallas. Much time was spent loving her son and seeing him adored upon by her mother and family. In addition to being survived by her son Derrick R. Price and father Robert A. Rice, sisters Lori and Robin, and nephew Timothy Rice, Lisa is survived by her nieces and nephews Adam and Eliza Whittaker and Sage and Symphony Dennis; she was an active support in their lives. Lisa is also survived by many loving aunts, cousins, and extended family members. Lisa will be greatly missed by her family and most importantly her close friends who she knows will all forever miss her and provide everlasting love to her son. Lisa's friendships were wide and unbreakable, and she will be missed by many.
Thomas J. "Tommy T" Toolan, Class of 2005, age 35, of
Annville, Pennsylvania, formerly of Lower Paxton Twp., passed September 2, 2022. Thomas, beloved son of Tom and Randi Toolan was born in Roswell, NM on October 23, 1986. He attended Elementary and Middle School in East Stroudsburg, PA prior to a family move to Lower Paxton Twp. He was a student in first graduating class from the new Central Dauphin High School. Thomas, Tom to friends, but always Thomas to family or simply "Tata" to his nephews and nieces. He is survived by both parents Tom and Randi, sisters; Meaghan, Kelsey(Jerome), his grandfather Morris Lepor of Sunrise, FL, seven nieces and nephews, Ariana, Aishani, Adrian, Lila, Markus, Khi, Legend and various aunts, uncles and cousins. Thomas lived life to the fullest whenever possible. He loved fishing, fantasy football, being close to his nephews and nieces and of course his first purchase of a home in Annville, PA. He was the production manager and estimator of Ciooca Honda Body Shop on Allentown Blvd. having just won the dealership award for "Difference Maker," a highly regarded award granted to the employee that makes the most difference in the dealership monthly. He fully utilized his charismatic personality and was extremely proud of his ability to motivate and serve his family, customers, and co-workers. He will truly be missed by all his family, friends, and everyone else who had the pleasure of meeting him.
On August 30, 2022, Craig Allen Stone, Class of 1964, of
Harrisburg, PA, devoted husband and father of three children, passed away at age 75 following an extended bout with several cancers. Craig, known as Weezie or Stoney to his family and friends, was born on October 15, 1946, in Atlanta Georgia. His parents were Lt. Thomas A. Stone and Lt. Irene C. Stone, both recentlyseparated from active duty following WWII. Shortly thereafter, the family moved to Harrisburg where they all made their lifelong homes. Craig attended Central Dauphin High School where he excelled in football and baseball. He was later named to the Central Dauphin Hall of Fame for football. He graduated in 1964 and entered Princeton University where he again played varsity football and rugby. Following graduation from Princeton in 1968, he spent a year working in the insurance business and completing his basic training in the Army Reserves. He then entered Dickinson School of Law from which he graduated in 1972. On November 11, 1978, he married Kathy Anderson. They raised a daughter, Suzanne, and two sons, Thomas and Samuel. Craig began his private practice of law with the firm of Goldberg, Evans and Katzman and soon gravitated to civil trial work. He spent the next 50 years trying cases throughout Central Pennsylvania and Philadelphia, specializing in medical malpractice defense for healthcare providers. He was admitted to practice before the Pennsylvania Supreme Court, United States Supreme Court, and United States District Courts for the Middle and Eastern Districts of Pennsylvania. He was certified in Civil Litigation by the National Board of Trial Advocacy. He was a frequent lecturer for the Pennsylvania Bar Institute and Pennsylvania Trial Lawyers Association. He was elected a Fellow of the American College of Trial Lawyers. He was a qualified member of the American Board of Trial Advocates and the Federation of Insurance Counsel. He was regularly selected to the lists of Best Lawyers in America, Pennsylvanias Super Lawyers and Best Lawyers in the Central PA Region. He served as a Board member of the Millennium Insurance Company and the Central YMCA. He acted as vice president and a crusade chairman for the Dauphin Unit of the
American Cancer Society
. He was a Past Master of Robert Burns Lodge #464 F&AM. For many years he was Chairman of the Central Pennsylvania Princeton Schools Committee. He also served as a Trustee for Pine Street Presbyterian Church. Craig was known for his infectious personality, his innate ability to make everyone in his life feel special and his loving heart. His hobbies included riding motorcycles, sea and whitewater kayaking, running and numerous unsuccessful attempts at mastering the five-string banjo. Craig also had a passion for travel. Along with his favorite travel companion, his wife Kathy, memorable trips included hiking the Inca Trail in Peru, backpacking in the British Isles, exploring Ecuadors Galapagos Islands, kayak camping in Quebec and the Bay of Fundy, scuba diving throughout the Caribbean and motorcycling in New Zealand and Sturgis. Their favorite place to be, however, was with family and friends at their beach home in Avalon, New Jersey. Craig is survived by his beloved wife and caretaker Kathy, his daughter Suzanne (Raj), his son Thomas (Maeve) and his son Samuel (Shamira) and granddaughter Elizabeth Marie.
Nicholas Salem Essis, Class of 2003, age 38, of Harrisburg,
passed away on August 29, 2022, at Hershey Medical Center surrounded by his loving family. Nicholas was born on March 5, 1984, to Fedwa S. Essis and the late Salem M. Essis. He was a graduate of Central Dauphin High School, and he attended Central Penn College. He was employed as a sales manager at Essis and Sons in Lancaster, Pennsylvania until 2008. Nicholas is preceded in death by his father, Salem Essis and his sister, Sandy Essis. Nicholas is survived by his mother, Fedwa S. Essis, of Etters, his siblings, Michael S. Essis of Chambersburg, Deborah Essis Curcillo of Harrisburg, Donna Essis of Lancaster, Robert S. Essis of Mechanicsburg, David S. Essis of Hershey, Tina Essis Lountzis of Lancaster, and Tami Essis Culkar of Colorado, as well as his significant other, Dawn Schwartz of Harrisburg, and many aunts, uncles, nieces, nephews, and cousins. Nicholas had a zest for life, and he lived it to the fullest, enjoying travel, skiing, painting, and spending time with his beloved nieces and nephews. After sustaining a cervical spinal cord injury in November 2008, Nicholas committed his life to enjoying each day and appreciating every moment. He maintained a resilience and perseverance that is unparalleled, and he touched the lives of everyone he met. We honor Nicholas memory by being thankful for each day we are given.
Dennis "Denny" Brehm, Class of 1960, age 80, of
Mechanicsburg, died suddenly at his home on August 22, 2022. Born in 1942 in Harrisburg, he was a son of the late Clare and Clara Brehm. He was a graduate of Central Dauphin High School, Shippensburg College, and Western Maryland College. Denny was a beloved principal at Herbert Hoover Elementary in Susquehanna S.D. for many years before his retirement. Surviving are his loving wife Susie; his children, Amy and Brian Brooks, Dennis and Rachel Brehm, Gregory Brehm, and Andrew and Jennifer Brehm; his 10 amazing grandchildren, Alonzo, Malcolm, Kai, Anastasia, David, Ruth, Molly, Carter, Philippa, and Thekla; and his brothers, Larry and wife Sandy, and Ron and wife Gina.
John Charles Curtis Rowe, Class of 1956, age 84, of Harrisburg, passed peacefully on July 15, 2022 in his home with his family by his side. He was born April 27, 1938 in the Rutherford Heights area of Harrisburg, the son of the late Gerald R. and Mary C (Geist) Rowe. He was the widower of Nancy (Holtz) Rowe who passed away on October 28, 2010. He was also preceded in death by his brothers, Kenneth and Richard Rowe.
John was a 1956 graduate of Central Dauphin High School, served in the U.S. Air Force, and retired as an electrician from Bethlehem Steel.
John had a passion for Philadelphia sports teams including the Eagles, Phillies and Flyers. He enjoyed painting and created several pieces currently residing in family and friends homes. For a short amount of time, John had a private firearm business with his son-in-law Steve. He enjoyed his weekly Friday evening night out for dinner and drinks with family and friends. Surviving are his daughters, Lisa and her husband, Steven Zidik and Sherry Wolfe all of Linglestown; four grandchildren, John Wolfe, Erin Wolfe, Katelyn Zidik and Christina Hopple; two great-grandsons, Apollo & Nolan Wolfe.
Rita Marie Davis Brunner, Class of 1971, age 69, of Middle Paxton Township, passed away on July 15, 2022, in the Penn State Holy Spirit Hospital.
She was born in Harrisburg on April 16, 1953, the daughter of the late Roger Ellis Davis and Mary Ellen (Ward) Davis.
Rita was a graduate of Central Dauphin High School and received an associate degree from Harrisburg Area Community College. She had been employed as a mental health counselor at Holy Spirit Hospital.
She is survived by her brothers, Robert (Jane) Davis and Mark (Debra) Davis, both of Harrisburg.
Daniel Ray Partin, former CDHS teacher, age 73, of
Harrisburg entered into eternal rest on August 17, 2022. Born in 1948 to Nettie and Herman Partin in Kentucky, Dan resided in Mercersburg, PA for much of his childhood and spent most of his adult life in Harrisburg, PA. He is survived by his wife of 47 years, Gail (Reynolds); daughter, Sarah Martinez; son-in-law, Joseph; grand-daughter, Zayda; sister Christine; and brothers Arnold and Michael. He is preceded in rest by his parents and sister, Cleirach. Dan is a proud alumnus of Mercersburg High School, class of 1966; Shippensburg University, where he received a B.A. and an M.Ed; and Lehigh University, where he received an M.Ed in Reading. He served 6 years in the U.S. Army Reserves. Dan was a passionate educator, spending over 40 years teaching English, Reading, and Gifted Ed. at various schools across the states of Pennsylvania and Maryland; including HACC, Camp Hill Prison, Central Dauphin S.D., Camp Hill S.D., Cedar Crest H.S., West Perry H.S., and Steelton-Highspire S.D. Music was his second passion and he spent the bulk of his life singing in various choral ensembles, including the Harrisburg Opera Association, Voices of Hershey, Harrisburg Singers, and various church choirs. Outside of music and teaching, Dan was an avid runner, soccer fan (and former coach to his daughters youth teams), and trivia master who loved nothing more than hitting the dance floor at any event.
Mark R. Gruin, Class of 1975, age 65, of Hummelstown, PA,
passed away on August 13, 2022 in his home with his family by his side. Mark was born in Harrisburg, PA on March 9,1957 to the late Rodney Gruin, Jr. and Jane (Maloney) Gruin. He was a 1975 graduate of Central Dauphin High School. Mark is survived by his loving wife of 40 years, Elaine Robson Gruin; two sons, Maxwell C. Gruin of Boise, ID and LT Collin R. Gruin, currently serving with the US Coast Guard in Astoria, OR; his brothers, Chris Gruin and his wife, Valerie Weisenfeld, Rodney Gruin and his wife, Tracy, Michael Gruin and his wife, Staci, and Stephen Gruin and his wife, Payvand; and 11 adoring nieces and nephews. Mark's greatest love was that of his family. Over the past 40 years, Mark was devoted to promoting global conservation, environmentalism, and humanitarian causes. His love of nature was infectious, and he enjoyed sharing it with others. No one was a stranger to Mark. He impacted many and found friends in every corner of the world. He will be dearly missed. Most recently Mark was the Vice President of Strategic Initiatives at Rainforest Trust. In this role, he built partnerships that fostered conservation efforts to protect tropical habitats throughout the world. He was a member of St. Nicholas Serbian Eastern Orthodox Church, Oberlin.
Jeffrey Scott Johnson, Class of 1983, age 57, of Carlisle, passed away Aug. 8, 2022, at his home. Born March 2, 1965, in Harrisburg, he was a son of Karen (Schreck) Johnson and James Robert Johnson. Jeff was a graduate of Central Dauphin High School and worked in bicycle repairs. He enjoyed riding mountain bikes and fishing. In addition to his parents, he is also survived by a brother, Gaylen; 2 sisters, Jennifer and Sasha; several nieces; nephews; 2 great-nephews; and 1 great-niece.
Donna Marie Sinkovitz Vogel, Class of 1960, age 80, of Harrisburg, passed away Wednesday, July 27, 2022 at Hershey Medical Center. Born February 23, 1942 in Hershey; she was the daughter of the late Michael C. and Sylvia E. (Stoner) Sinkovitz. Surviving is her husband of 57 years, Neil H. Vogel; and brother, Michael Sinkovitz. Donna was a retired employee from Nationwide Insurance Co., with 30 years of service, a former Erie licensed insurance agent for Murdoch Insurance Co. and she was a teacher's assistant for the Central Dauphin School District. Donna loved children, dancing, listening to music and animals. She will be greatly missed by all who knew her.
Robert H. Farling, Class of 1969, age 71, passed away on July
27, 2022. He was the loving husband of Julie Armstrong Farling, the proud father of Jessi Tingler and Randi Martin, and the equally proud Dude/Grandfather to Coltin and Savvi Tingler, and Knox and Roman Martin. He was also survived by his stepbrother Randy (Pat) Bonawitz, half-brother George (Lori) Forney, and half-sister Trudy (Dave) Beck. Bob was a Vietnam War Veteran, having served in the US Navy, after graduating from Central Dauphin High School. He was a member of Post 272 American Legion and a Life Member of Post 1687 VFW. He was preceded in death by his mother and stepfather, Dorothy and William Bonawitz, a stepbrother, Tony Bonawitz, and a granddaughter, Avery Palmer.
Madie Aggress Hughes, Class of 1965, an everlasting precious
Saint, was born on November 19, 1947, to Hezekiah Hughes and Rosella France in Pilot Mountain, North Carolina. She transcended to be with the one and only Jesus Christ, on July 23, 2022, at the age of 74.
Madie was a special child of Christ. Throughout her years of living in the physical, she continually gave an endless amount of love and undivided spiritual healing through what is known as the religion, Christian Science. Madie was not just a Christian Scientist at heart, but she would always shed light on those who were in her presence and demonstrated the sincerity of what true divine love really is. Madie's force of nature made her stand out throughout her years of natural life in the physical. Madie was a true blessing in disguise who was loved by too many to count.
Madie graduated from Central Dauphin High School in 1965 in Harrisburg, Pennsylvania. She played Field Hockey and Softball during her high school career and dominated in each sport. After graduating high school, Madie relocated to Boston, Massachusetts where she secured employment early on as an Equal Employment Opportunity Officer. On top of Madie furthering her education by getting her Associates Degree, she mastered the principal of entrepreneurship during her early years by managing her own properties. Following her passion as a businesswoman, Madie relocated again to Columbus, Ohio. She secured employment with the State of Ohio as a Business Analyst. Madie's fearless nature allowed her to live a spiritual yet abundant lifestyle.
She learned to fly airplanes and eventually started traveling the world. Madie unconditionally extended her compassionate love to those in need. Just prior to Madie joining our Father in Heaven, she volunteered with American Red Cross as a Disaster Relief Assistant in Deltona, Florida where she resided.
Madie is survived by her beloved children, Paris Maddox, Cedric Maddox, and James Quinton Maddox. Madie is also survived by her beloved sister, Zephyra (Sue) Hatcher. Moreover, she is survived by her grandchildren, Trinaise Maddox-Suddith, Ivory Maddox, Martrise Maddox-Suddith, Chantell Maddox and Brandon Maddox. Madie's survival of beloved nieces, nephews, cousins, and a host of close friends proves that Madie will forever be loved.
Dawn L. (Smith) Schlusser, Class of 1967, age 73, passed
peacefully July 11, 2022, in Sarasota, FL. Dawn was preceded in death by her parents, Eugene Smith and Jeanne Smith, and a brother, Jeffrey Smith. She is survived by her loving husband of 20 years, Denny Schlusser; daughter Kristie Peiffer; loving granddaughter, Devon Klores (Jesse); great-grandsons, Cole, Jayce, and Brantley; sisters, Sherrie Heilig (Jim ), Randi Steele (Peter), and Fran Smith; and brother, Robbin Smith.
Laura C. Starner Berry, Class of 1987, age 52, of York, passed
away July 7, 2022, at her home. She was born Friday, August 22, 1969, in Harrisburg, the daughter of Fred A. and wife Denise Starner of Grantville and the late Joanne L. (Crosby) DelBalso. Laura graduated from Central Dauphin High School in 1987. She earned her BS in Emergency Medicine from Lansing Community College. She was formerly employed by Butler Medical Transport in York as a paramedic. She also had worked for Hanover Fire Department and White Rose EMS in York. She was a member of VFW auxiliary in Linglestown. She was a member of National Association of EMT's and Paramedics and Grantville Fire Company. She is survived by her husband of 20 years, Robert A. Berry, niece, Amanda, and nephew, David, great-niece, Ava, and great-nephew, Chandon. She was preceded in death by her sister, Toni L. Edwards.
Bradley (Brad) Leidich, Class of 1967, age 73, passed away
unexpectedly of natural causes, June 14, 2022, at home. Born October 22, 1948, in Harrisburg, he was the son of Lydia Jean (Cobourn) and Lee Leidich. After graduating from Central Dauphin High School, Brad graduated from Harrisburg Area Community College (HACC), received a Bachelor of Business from Pennsylvania State University, graduated from St. Joseph Medical School for Respiratory Therapy (RT) and received a Master of Science in Education from Temple University. He was director of the respiratory therapist program at Lehigh Community College forthirteen years and later was director of HACC's respiratory therapist program for 32 years, retiring in 2012 as Department Chair. Brad was a member of the United States Parachute Association (USPA) and he was a licensed Expert Skydiver with a Professional Exhibition rating. He made two thousand sky dives and jumped in many airshows throughout the northeast. He jumped into and later emceed the Lehigh Valley Parachute Team jump into the J Birney Crum stadium in Allentown during the annual Fourth of July celebration. Brad served his country with honor in the Army Reserves and was a Specialist 5 in a Mash Unit as a RT/PT Specialist from 1971 to 1972 at Fort Sam in Houston, Texas. He was also a lifetime member of the National Rifle Association and an avid Penn State football fan. Since 1999, Brad had provided significant and lasting contributions to the Commission on Accreditation for Respiratory Care (CoARC) and the profession. He served as CoARC Secretary from 2004-2007; President-Elect from 2013-2015; President from 2015-2017; Immediate Past-President from 2017-2019; and Site Visit Review Committee Chair for 9 years. He also earned a well-deserved national reputation for his dedicated service as a Site Visitor and Team Captain for the CoARC since 1989. Brad was awarded the American Association for Respiratory Care's (AARC) Fellowship in 2007. The AARC Fellowship (FAARC) is conferred upon those who have met a standard of excellence in the practice of respiratory care. A Fellow's contributions extend beyond his or her individual job to a wider sphere of influence. Through educational achievement, validation of competency through advanced credentials, research initiatives, publication, and clinical initiatives, an AARC Fellow will have made a mark as a respiratory care professional of distinction. He was inducted in the National Board for Respiratory Care (NBRC)The Lambda Beta Society In 2016, he was awarded National Honorary Member. This category of membership is reserved for persons who have made "one-of-a-kind" contributions to the profession. Brad received the Lifetime Achievement Award in 2017 from the Pennsylvania Society for Respiratory Care. In addition to his loving step-mother, Virginia Leidich and Aunt Janet Brewer, Brad is survived by his devoted life partner of 23 years, Vicki Gentzel; son, Michael Gentzel (Kristen) of Mifflintown; daughter, Erin Harrington (Robert) of Telford; his brother, Bryson Leidich (Barbara) of Harrisburg; nephew, Jason Leidich (Kathleen); niece, Tana Schiewer (Don); as well as several beloved grandchildren, cousins, and his best friend since 6th grade, Calvin Gates.
Ruth B. Klein Ciesielski, Class of 1960, age 80, of Jamestown,
NY, formerly of Harrisburg, PA, died June 10, 2022, in UPMC Chautauqua. She was born November 14, 1941, in Harrisburg, PA, a daughter of the late Samuel and Ella Loeb Klein. Ruth was a graduate of Central Dauphin High School. She received her bachelor's degree from Penn State University in Elementary Education, her master's degree from Penn State in student personnel college administration with a minor in international government and completed all but the dissertation for her doctorate degree. Before her retirement in 1998, Ruth was the college registrar for Jamestown Community College where she worked for 25 years. At JCC, she also held positions of division chairman of the Department of Human Development and Educational Services, Director of Institutional Research, and served several times as chairperson of JCC's Middle States Accreditation Committee. She also created and organized JCC's College/Career Day, an annual event serving high schools throughout Chautauqua County for over 25 years. Prior to JCC, Ruth was Harrisburg Area Community College's first Financial Aid Director. While at HACC, Ruth twice published research studies in juried national publications. She also helped establish and was an officer in the Pennsylvania Financial Aid Directors Association. Ruth was an assistant dean of students at SUNY at Oswego and at Penn State University, where she held several student affairs positions. Ruth was a member of several professional organizations and served on statewide committees both in New York and Pennsylvania. Ruth was a chairperson on the Hewes BOCES Advisory Board several times, was a member of the board of directors for the United Way of Southern Chautauqua County and served on the board of directors for Chautauqua County Meals on Wheels. Surviving is her husband, Joseph A. Ciesielski, whom she married September 12, 1971, several nieces, nephews, and extended family. Besides her parents, she was preceded in death by her brother, Lawrence A. Klein who died April 14, 2021.
William E. Turnbaugh, Class of 1964, age 75, of Harrisburg, entered eternal rest on June 14, 2022, at his home. Willliam was born on November 9, 1946, in Harrisburg, a son of the late Seiler H. Turnbaugh and Helen Marie (Lindsay) Turnbaugh. He was a graduate of Central Dauphin High School. After high school, he enlisted in the United States Navy and served in Vietnam. William was retired from Giant Food where he was a front office manager for 42 years. William is survived by his sister, Grace Bakarich of Millersburg; brother-in-law, John Michael; and several nieces and nephews. He is preceded in death by his parents; two sisters, Mary Hoover and Anna Mae Michael; and two brother-in-laws, Edward Hoover and William Bakarich.
Michael David Loy II, Class of 1994, of Treasure Lake, PA,
passed away June 6, 2022 from natural causes. Mike was born in Harrisburg, PA on October 31, 1976. He is the son of the late Michael David Loy and Lois Sweetland (Jim). Mike leaves behind his wonderful wife, Mikaela. Mike was preceded in death by his paternal grandfather, Leroy D. Loy, and maternal grandfather, Francis E. Stossel. Mike leaves behind his sisters, Alison Weiand (Josh) of Mechanicsburg, PA and Ashlee Mchugh (Sean), South Lyon, Michigan, his in-laws, Rick and Cindy Smith, of Sykesville, PA a sister-in-law, Lindsey, San Diego,Ca and step brother, Kyle Sweetland. He will be missed by nephews, Trey, Jack, Chase and Drew, and niece, Emma, his grandmothers, Maryanne Loy and Doris Stossel, his wife's grandmothers, Flo Smith and Karen Miller. The family appreciates the support of his best friend, Pat. Mike graduated from Central Dauphin High School in Harrisburg, PA and later studied at Penn State University and University of Phoenix in Business Management. He especially enjoyed his rides around Pennsylvania and golfing with his wife, Mikaela.
Robert J. Kaminski, Class of 1966, age 74 of Mechanicsburg,
passed away June 5, 2022. Bob was born on July 31, 1947 in Harrisburg, PA and graduated from Central Dauphin High School in 1966. He was a Vietnam Veteran and proudly served in the US Army in the Bravo Company, 4th Battalion, 1st Infantry Regiment, 6th Infantry Division from 1967 to 1968. Following his military service, Bob was employed by and retired from the Department of Corrections SCI Camp Hill. Bob was a lifetime social member of the Upper Allen Fire Department, a lifetime member of Lower Allen VFW Post 7530, and a member for 50 years of the Dillsburg Legion Post 26. He enjoyed watching Philly sports, going to the beach with his family, spending time with his granddaughter, and volunteering at the fire department. Bob was preceded in death by his loving wife of 37 years, Jonnell (Furlong) Kaminski; his parents, Walter S., and Mary (Botchie) Kaminski and by his brother Rev. Mr. Walter Kaminski O.S.F.S. He is survived by his children, Kristopher (Amber), Aaron (Gillian) and Arika; his grandchildren Quinn and Collins; his sister, Stephanie Mesaric (Jeff); his sister-in-law, Pat Cleary (Rob); 3 nephews, 3 nieces their spouses and children.
Hayden "Haydro" Jorich, Class of 2024, age 16, of Dauphin,
passed away on May 28, 2022 as the result of an ATV accident.
Born October 17, 2005, in Harrisburg, he was the son of Ryan C. and Aimee L. (Stoneroad) Jorich.
A 10th grade student at Central Dauphin High School, Hayden was loved by everyone. For many years, he enjoyed playing baseball and was excited to start football this season. Hayden loved the outdoors – whether on a 4-Wheeler, fishing, camping, hunting or at the beach. He was very mechanically inclined and could disassemble something and then rebuild it – often in his own unique way.
Hayden was focused on self-improvement through weight training; he strove to excel at it and was proud to have earned the Golden Ram Award. Perhaps what people appreciated most about Hayden was that he possessed a gentle heart and kind soul, and would do anything for anyone. His greatest enjoyment came from spending time with his family and friends. Hayden attended St. Matthew the Apostle and Evangelist Catholic Church in Dauphin.
In addition to his parents, Hayden is survived by his grandparents, Daniel Jorich, Sr. and Deborah (Hicks) Jorich and Randy Stoneroad, Sr. and Teresa (Peck) Stoneroad, and his great grandmother, Linda Peck. He is also survived by his aunts and uncles, Daniel (Christina) Jorich, Jr.; Amanda (Christopher) Shireman; Melissa (Andrew) Dennis and Randy (Amanda) Stoneroad, Jr. and his cousins, Mikenna and Hannah Jorich; Carly Shireman; Wyatt and Emma Dennis; and Randy III, Abbi, Addelynn and Amber Stoneroad.
Thomas F. Bailey, Class of 1963, age 76, of Harrisburg died at
home on May 28, 2022. Tom was born in the Lenox Hill Hospital in Manhattan, NY on July 21, 1945. He was the son of the late Frederick C. Bailey and Helen L. (Cook) Bailey. The family moved to the Penbrook neighborhood of Harrisburg in 1948 where Tom grew up. He remained in Harrisburg until the time of his passing. Tom attended Central Dauphin High School where he was a member of the 880-yard championship relay team and graduated in 1963. Tom was veteran of the Vietnam war and a member of the Pennsylvania National Guard. He worked for the former AMP Incorporated and retired after 42 years of dedicated service. He made many lifelong friends over the years. Throughout his life he loved spending time in the kitchen, cooking for family and friends, watching sports – especially Track & Field, and he loved a cold Rolling Rock (or two) after a day of yardwork. Tom was a devoted husband, father, brother, and friend. He is survived by his loving wife of 21 years, Deanna (Dermott) Bailey and their two children Thomas and Elizabeth. He is also survived by sons Michael Bailey, of Philadelphia and Brian Barnett of Austin, Texas, and a brother John C. Bailey (Bonnie) of York, as well as several nieces, nephews, and many in-laws. His brother Bob preceded him in death.
Margaret "Peggy" Faranov Radanovic, Class of 1960, age
80, of Palmyra, died May 23, 2022 in UPMC Community Osteopathic Hospital, Lower Paxton Twp. She was a member of St. Nicholas Serbian Eastern Orthodox, the Circle of Serbian Sisters, the Serbian American Club, St. Nicholas Mothers Club, St. Nicholas Seniors, Serbian National Federation Lodge No. 37, and Belltone Hand Bell Choir at Londonderry Village. Peggy was the daughter of the late Peter P. and Pauline Jefferies Faranov and the widow of Samuel Radanovic. She is survived by three sons, Milan Radanovic and wife, Nina of Hummelstown, Gregory Radanovic and wife, Debby of Lancaster, and Christopher Radanovic and wife, Beth Ann of Etters; an adopted daughter, Marietta Mierski and husband, Joe; grandchildren, Ioanna, Luis Antonio, Justin, Nicholas, Marina, Kyranna, Christina, Anney, Nathan, and Marek; and one great grandson, Rohan. She was preceded in death by her granddaughter, Catherine Radanovic, and two brothers, Melvin and James Faranov.
Paul T. Klase, Class of 1961, age 78, of Mechanicsburg, passed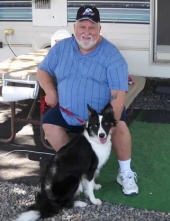 away on May 24, 2022 in UPMC Pinnacle Harrisburg Hospital. He was a retired Parks Maintenance Director with Upper Allen Twp., PA and a US Marine Corps veteran of the Vietnam War.
Paul was a member of Shepherdstown United Methodist Church, Mechanicsburg, VFW Post 6771, Dillsburg, Lower Allen VFW Post 7530, Mechanicsburg, American Legion Post 109, Mechanicsburg and Sons of the American Legion Post 26, Dillsburg.
Paul was born in Harrisburg, the son of the late Paul V. and Helen (Myers) Klase.
He is survived by his children, Timothy P. Klase and wife Tammie of Dillsburg, Daniel S. Klase of Lewisberry, Stephen M. Klase of Lewisberry and Susan R. Klase Roher and husband Mark of Lewisberry; his brother Harry L. Klase and wife Sandra of Grantville, PA; and a grandson Justin Ryan Klase.
Barry Colyer, Class of 1959, resident of Mechanicsburg, PA,
formerly of Big Flats, NY, went to be with his savior on May 15, 2022, after a long illness. He was born on October 23, 1941 in Lewistown, PA to Marlin and Dorothy (Mellott) Colyer. Barry married the love of his life, Constance (Hart), on June 26, 1971. Together they raised three sons: Dr. Corey (Rachel) Colyer of Morgantown, WV, Mr. Christopher (Caroline) Colyer of Cranford, NJ, and Colonel Marcus (Jessica) Colyer of Mercer Island, WA. He delighted in his eight grandchildren, Kaitlyn (21), Jacob (15), Zachary (14), Alex (11), Ethan (10), Emelyn (8), Sadie (6), and Isaac (4). Also surviving is half-sister, Marlene Beckwith of Johnstown, PA, and several cousins (Gary Jordan, Earl Jordan, Carol Marvonek, Walter Rex, and Deborah Downing). Barry graduated from Central Dauphin High School in 1959, earned a Bachelor of Science degree from Gettysburg College in 1963, and was then commissioned as a second lieutenant in the United States Army. He served two years in active duty at Fort Bragg, NC, including a deployment to the Dominican Republic. He later commanded A Co, 1-313 Infantry, Carlisle Barracks, PA, in the U.S. Army Reserves. After serving his country, he launched his first career as an analytical chemist, first at Hershey Foods in Hershey, PA, then at MJ. Holloway in Chicago, Illinois, and finally at A&P Foods in Horseheads, New York. Barry's love of his Lord and fascination with the history of the Early Church led him back to school. While living in the Chicago area, he earned a Master's degree in Church History and Greek from Wheaton College. In 1981 he launched a second career and ministry in Christian retailing. He and Connie owned and operated three Christian bookstores, serving New York state's southern tier until January 2010, when they retired. In retirement, Barry invested his time reading, writing, teaching, collecting ancient coins, and following the New York Yankees. He was also a dedicated (if slow) runner. He loved to regale his friends and family with accounts of his unusual encounters on the road. Most notable was when he mistook a small black bear for a large dog. He growled at the animal, his usual strategy for dog encounters. Fortunately (for both of them), the bear kept its distance avoiding catastrophe.
Christina E. Hock Brown, Class of 1963, age 78, of
Harrisburg, passed away May 11, 2022 at Hershey Medical Center. Born March 20, 1944 in Harrisburg; shew as the daughter of the late Charles F. and Claire (Nace) Hock; and preceded in death by her husband Ervin W. Brown; and daughter, Kim LaRosa. Surviving is her daughter, Dawn M. Ebling (Troy); three sons, Wilbur Brown, Jon Brown (Deb) and James Justice; she raised two grandchildren, Christina Fanning and Gaige Brown; brother, Charles O. Hock (Sheri); 9 grandchildren; and 15 great-grandchildre

n. Christina retired from P.E.B.T.F. in 2009 and attended Salem Lutheran Church, Oberlin.
Robbie A. Hammaker Lepley, Class of 1972, age 67 of Harrisburg, died May 3, 2022 at her home. Robbie was born in Harrisburg and was the daughter of Betty Hammaker and the late Robert Hammaker. She was a Fiscal Technician with the Commonwealth of Pa. She was a member of the Linglestown Fire Co., Auxiliary and Linglestown Life United Methodist Church. She enjoyed shopping, spending time with family, and was a pet lover. Robbie was also very excited for the arrival of her granddaughter, due in October. Robbie is survived by, in addition to her mother, her daughter, Barbara Lightner; her brother, Robert Hammaker.
William ("Bill") H. Knaub, Class of 1969
, age 70, of Harrisburg, died September 24, 2021, at UPMC Harrisburg after a two-week battle for his life.
Bill was born in Harrisburg, the proud son of Janet Knaub and the late Arthur E. Knaub, Sr. Bill grew up in the Linglestown area with his four beloved siblings, the late Arthur Knaub, Jr., Carl Knaub, Diane (Knaub) Lehew, and the late Dennis Knaub. He graduated from Central Dauphin High School in 1969. Soon after his graduation, he married his beautiful, brilliant, and adoring wife of 51 years, Sharen (Foreman) Knaub.
Bill was a loyal employee of Dayton Auto Parts, where he was a fabricator for 47 years before his retirement, but Bill lived for his family. In addition to being a dedicated, lifelong partner to Sharen, Bill raised two outstanding sons, Matthew (Wife Alyssa) and David (Wife Jessica) Knaub. Bill provided his boys with safety and comfort, coached them as young Linglestown athletes, and prepared them to become the loving, solid men that they are today.
Defying his large stature and sometimes-crotchety demeanor, children loved Bill, and Bill loved them back. His greatest attribute in life, and his lasting legacy, was his ability to connect with and care for young people. Bill provided stability, and even his home, to several generations of family, many of whom lovingly refer to him as Uncle Bill. Bill was a father- and grandfather-figure to so many, always available to give love, support, and advice to anyone in need.
In recent years, the brightest light in Bill's life was his grandson, Colton. To Colton, Bill is Pop, a nickname that filled Bill's soul with pride and happiness. As he did with his sons and many nephews, nieces and their children, Bill lovingly and selflessly spent hours with Colton, giving him tractor rides, teaching him the finer points of bird watching, and crafting.
Bill was a rock to so many and expected nothing in return. He will be missed but remembered with love and admiration.