RuthAnna (Lippert) Gorecki, Class of 1960, age 81, of
Carlisle went to be with her Lord on March 2, 2023 at home with her husband of 36 years, Raymond Roy Gorecki by her side. RuthAnna was born in Harrisburg, PA to the late Marlin and Dorothy Lippert. She was a proud graduate of Central Dauphin High School, class of 1960. She worked at HACC, in Records and Research for 26 years. RuthAnna was a member of Linglestown Church of God and attended faithfully while she was able. Her family meant the world to her. In addition to her husband RuthAnna is survived by her daughters, Rebecca Kephart (Shawn), Virginia Adlon (Roger), Cynthia Barshinger (Steven), and Wendy Terry (Carl), sons Randy Gorecki (Janice) and Jeff Gorecki, her grandchildren and great-grandchildren and a sister, Dorothy Miller. She was preceded in death by her brother, Marlin Lippert Jr., daughter, Debbie Shreve, and grandson, Aaron Adlon.

Donna M. Essis-Danfora, Class of 1981, age 59, of York,
passed away at her home on February 28, 2023. She was born in Harrisburg on August 29, 1963 to the late Salem and Saud Essis. In addition to her parents, she is preceded in death by her son, Ricky Danfora; sister, Sandy and brother, Nicholas Essis. Surviving is her daughter, Wendy; her son, Wadie; her siblings, Michael S. Essis, Deborah Essis Curcillo, Robert S. Essis, David S. Essis, Tina Essis Lountzis, Tami F. Essis; five grandchildren, Delilah, Treyona, Markel, Jr., Samari and Lux.

Priscilla J. (Gutshall) Brauning, Class of 1956, age 85, went to be with her Lord and Savior at her home in Lower Paxton Township on February 8, 2023.
Born November 19, 1937 in Harrisburg, she was the daughter of the late George and Luella (Railing) Gutshall, and was a member of the first graduating class at Central Dauphin High School. An active member of Paxton United Methodist Church, she belonged to the Helping Hands Sunday School Class and Bible Study; was an "Egger", making sure the annual Easter Eggs were ready; knitted prayer shawls; and was involved in Sew for Peace, making clothing for children in need around the globe. She was also a member of the Susquehanna Golden Agers and had been a Girl Scout Leader. During her childhood, Priscilla worked at the Broad Street Market alongside her parents at their stand, Gutshall Produce. As an adult, she continued that work at various Giant grocery stores in the area. She was also a top regional saleswoman for Avon Products when her children were young. On August 11, 1957, she married Harry G. Brauning, who passed away in 2017 just shy of their 60th wedding anniversary. In addition to her parents and husband, she was preceded in death by her daughter: Barbara Bell and her brother: George Gutshall.
Priscilla was the epitome of the term "homemaker". She was the everything parent: loving and disciplining; caring for the home and cooking wonderful meals; and instilling the value of family time in her children. Her love of cooking and baking were passed down to her granddaughters – mostly without written recipes. She will always be known for her (proper) chicken pot pie, fried chicken, fudge, and peanut brittle.
Surviving are her children: Deborah L. Brauning, Harrisburg and Harry G. Brauning, Jr. (and his wife, Lisa), Harrisburg; 6 grandchildren: Robert Bell III (and his wife, Trisha), Elyse Hammaker (and her husband, Garrett), Douglas Brauning (and his wife, Elana), Megan Hollenbach (and her husband, Joshua), Valerie Page (and her husband, Daniel), and Kristine Pugh (and her husband, Michael); 5 great grandchildren: Noah Hollenbach, Jace Hollenbach, Morgan DeArmond, Olivia Pugh, and Evelyn Page; one great grandson on the way: Wyatt Anthony Pugh; her kitty: Callie; and many other family members, friends and church family, all of whom will miss her dearly.

Justin D. Shade, Class of 1997, age 44, passed away on
February 16th, 2023, at home in Fort Littleton, PA surrounded by his wife and family. Justin was a man of godly character, genuine faith, and unquenchable joy. His life touched and inspired many. He was an avid outdoorsman with a love for hunting, fishing, and going on hikes with his wife and their two huskies, Daniel and Shea. He provided sponsorship in AA/NA meetings and was a guest speaker regionally. He had a giving heart for anyone in need. His love for God and his faith were unwavering through the end. Simplicity was a foundational part of his life. He was employed by UPS in Carlisle, PA, a member of the UPS Teamsters, a Mason for over 20 years in the Bricklayer Union of Harrisburg, and a beloved member of the PA Bible Teaching Fellowship. Justin was born on October 31st, 1978, in Jersey Shore, PA. He was a graduate of Central Dauphin High School, class of '97. He completed further education at the Pennsylvania College of Technology and graduated in 1999. He was preceded in death by his father, Daniel W. Shade. He is survived by his wife Kristin Shade, his mother Sandra Mazza, his stepfather Wayne Mazza, his brother Elijah and wife Lauren Duff of Harrisburg, his sister Tara Shade of Harrisburg, his nephew Austen Graby and niece Isabelle Malizia.

Joel Myers, Class of 1962, passed away on February 3, 2023.

Christopher Jon Gipe, Class of 1962, age 78, of Harrisburg, passed away February 16, 2023 after a long battle with Parkinson's Dementia. Chris was born December 24, 1944 to the late Lester and Charlotte (Silliman) Gipe, in Palmerton, PA. Chris was a Graduate of Central Dauphin High School, he received his undergraduate degree from Susquehanna University, and his Masters Degree in Psychology from the University of Scranton. He was an Army Veteran of the Vietnam War where He served as a Translator and interpreter in Thailand. He was the recipient of numerous medals during his service time. He worked at several State Hospitals and also had a private practice. He is survived by his daughters; Kristen Ondo and husband Mark of Harrisburg, and Aimee Mantz, his sister, Jacki McElhattan of Enola, five grandchildren; Eddie Ondo, Christiane Ondo, Gabrielle Patterson, and twin grandson's, Ethan and Evan Patterson, his Niece, Jaime McElhattan and his great-niece, his buddy, Harmoni McElhattan, also, many friends and colleagues and his neighbors Bill and Carol O'Donnell who were a great help to him. He was a member of numerous organizations, including the Harrisburg Runners, where he participated and assisted with many Marathons. We are thankful and grateful for the care he was given by the Staff at the Shippensburg Healthcare Center.

Linda M. McNeely Gipe, Class of 1957, age 83, of Dauphin, passed away February 16, 2023 at Carolyn's House. She was born in Harrisburg on April 26, 1939 to the late Charles and Ruth (Sellers) McNeely. Linda was a retired school teacher from Central Dauphin Schools and she enjoyed gardening, sewing and the New Jersey shores. She was a member of Grace Bible Fellowship Church. She is preceded in death by her husband, Clarence "Jack" Gipe, Jr.; brother, Keith McNeely and sister, Kay Eshenour. Surviving are two sons, Andrew R., Sr. and his wife, Crystal of Duncannon, Timothy A. and his wife, Lisa of Enola; brother, Kim McNeely of Carlisle; sister, Suzanne Landis of Duncannon; four grandchildren, Andrew, Jr., Emma, Ella, Kevin Silvis, Jr.; three great grandchildren, Matthew Silvis, Emily Silvis and Leigha Gipe.

Luther W. Peck, Jr., Class of 1959, age 82, of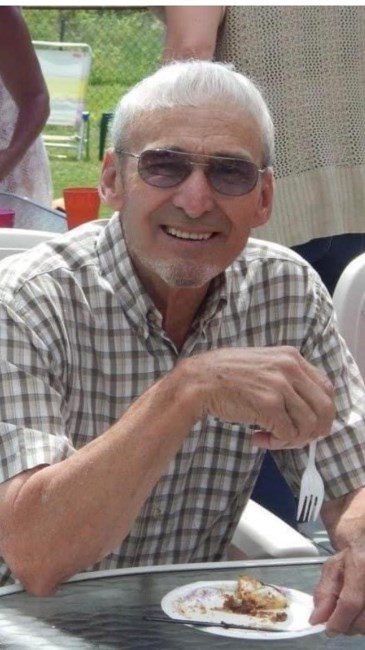 Harrisburg, passed away on February 9, 2023 with family by his side. Known as Jr, he was born on January 12, 1941, he was the son of the late Luther W. and Ethel M. Peck.
Surviving is his wife of 52 years, Bonnie M. Peck; his son, Allen L. Peck, Sr. (Claudia) of Duncannon; his daughter, Jodi L. Peck, of Dublin, OH; two stepdaughters, Kim L. Moyer (Ken), of Ono and Lori A. Lochetto (Fred), of Dauphin; brother, Dale S. Peck, of Harrisburg; 9 grandchildren; 20 great-grandchildren, with one due in August; and many other family members and friends. Jr will be missed by Gizmo, his beloved Pomeranian, who was always by his side. Jr was predeceased by his son, Michael W. Peck; sister, Betty Wilson; and sister-in-law, Nancy Peck.
Jr graduated from Central Dauphin High School, following graduation in 1959, he then worked for Lee A. Hoffer Construction up until he retired in 2012, with 53 years of service. Jr was a hard worker, who always provided for his family.
Jeffrey (Jeff) William Hartzell, Class of 1977, age 63, passed
away peacefully at home on February 12, 2023. Jeff was born in Harrisburg, PA to Catherine G. Hartzell and the late Marlin R. Hartzell. He is survived by his wife Melanie Hartzell, sons Casey Hartzell (Madison), Jacob Hartzell, Zachary Hartzell, and grandchildren Everly Hartzell and Casey Hartzell Jr. all of Harrisburg, Pennsylvania. He is also survived by his brother Charles M Hartzell (Michelle) of Halifax, PA, as well as countless extended family and friends. Jeff has been in the Architectural Industry since 1982, post graduation from Thaddeus Stevens Technical School. Recently he was an Architectural Job Captain at Hayes Large Architects for 17 years, and for the past 11 years he has been a Senior Project Designer at the Triple Crown Corporation where he was able to pursue his passion. There are many buildings across the Susquehanna Valley, throughout Pennsylvania, bordering states, and across the country that exhibit Jeff's creative architectural design. He was proud of each and every project. Jeff also loved to upgrade and improve his home. He took pride in every project and everything he touched was done to perfection. He was a talented craftsman. Jeff loved his family and friends fiercely and would do anything for anyone. He was proud of his boys and loved to watch his grandchildren play.


Nathan Olmstead Jackson, Class of 1971, affectionately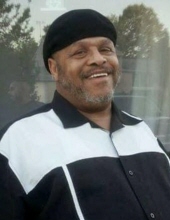 known as "Pop", passed away peacefully on January 18, 2023 at his home in Mechanicsburg at the age of 69. Born November 14, 1953 in Harrisburg, PA, Nathan was the son of Janie A. (Phillips) Jackson of Harrisburg and the late Olmstead C. Jackson.
Nathan retired from the Commonwealth of PA, Department of Health & Welfare, after 35 years of dedicated service. He was a member of St. Joseph Catholic Church, Mechanicsburg, and served as a Minister of the Church of God for seven years before joining the Catholic Church. Nathan had a fervent love for his Lord and Savior, preaching the Word of God everywhere he went. Nathan enjoyed listening to music and watching sports. He was an avid football fan and was especially supportive of his Washington "Redskins". Nathan also enjoyed shooting pool and was known to be a pool shark. Nathan appreciated the special moments in life and its many offerings, but nothing compared to his greatest joy of being surrounded by his family.
In addition to his mother Janie, Nathan is survived by his loving wife of 27 years Maria D. (Misiti) Jackson, his daughter Christina L. Klinger of Harrisburg, sons Nathan O. Jackson, II of Dillsburg, James E. Smith (Michele) of Richboro, Patrick V. McCutcheon (Mickey) of Mechanicsburg, stepson Tony McCutcheon (Tina) of Texas; three siblings Jackie Jackson (Lynn) of Harrisburg, Lynn Meney (Gregory) of Virginia, and Dennis Jackson (Milchi) of Harrisburg; 14 Grandchildren Erik & Kayli, Joshua, Destiny & Gianmarco, Nathan III; Brandon, Claudea, Noah; Avery, Trinity, Xavier, Rachel; Zachary and Jarod; 5 Great grandchildren Paislynn, Katherine, Fabrizio, Bentley and Easton; In-laws Thomas Misiti, Ken and Margaret Giannotti, Paul and Robbin Misiti and beloved aunts, nieces, nephews, cousins and many loving family and friends. Nathan was predeceased by his father Olmstead and by a grandson Joel A. Jackson.


James R. Kramer, Class of 1959, age 81, of Grantville and
formerly of Harrisburg passed away January 18, 2023. Born January 12, 1942 in Harrisburg, he was a son of the late Thomas Colbert and Romaine (Cassel) Kramer. Retired with 32 years of service from the Harrisburg Fire Department, he served with PEMA in New York City following 9/11 and was a U.S. Navy veteran of the Vietnam Era. Jim was an avid miniature train collector and loved to travel, take cruises, snowmobile, camp and help others at the campground. Surviving are his wife Linda L. (Moody) Kramer; step children Ronald Sweigert (Sandra) of Middletown, Joanne Glasmire (Brian) of Middletown, and Ryan Sweigert (Michelle) of Linglestown; brother Thomas C. Kramer of Linglestown; sister Diane Crumlich of Harrisburg; step grandchildren Juliana Barnes (Jeremy), Madison Sweigert, Peyton Sweigert, and Preston Sweigert; and step great grandson Wesley Barnes.

Linda A. Juillard Weidman, Class of 1963, age 77 of
Harrisburg died January 17, 2023 at her home. Linda was born in Harrisburg and was the daughter of the late Carlton and Alberta Juillard. She was a member of the Calvary Independent Church where she was active in Missions and Fenwick Island Baptist Church Linda was predeceased by her husband, Paul H. Weidman, Jr. Linda is survived by her sons, Timothy P. Weidman of Harrisburg Pennsylvania and Thomas M. Weidman of Ocean City Maryland Linda was active in the Gideons, worked for Child Evangelism Fellowship.

Marcia F. Forker Schreffler, Class of 1965, age 75, of Harrisburg, passed away on Saturday, January 14, 2023 at UPMC Community General Hospital. Born on October 28, 1947 in Harrisburg the daughter of the late A. LeVan and Cora (Staiger) Forker. Marcia graduated from Central Dauphin High School, Muhlenberg College, and earned her Master's Degree from Temple University. She retired from Central Dauphin School District, where she taught at Linglestown and Lawnton Elementary Schools. She also served as an educational psychology professor at HACC. Marcia actively served Our Saviour Lutheran Church in Harrisburg. She enjoyed helping children, tutoring, and gardening. Surviving is her husband, George C. Schreffler, two sons, George C. Schreffler, III and his wife, Kelly of Quantico, VA, Troy M. Schreffler and his wife, Christine of Harrisburg, a sister, Carole Gibbons of Mechanicsburg, a brother, Don Forker and his wife, Patti of Harrisburg, three grandchildren, Troy M. Schreffler, Jr., Madeline E. Schreffler, and Brooke E. Schreffler. She was preceded in death by two sisters, Lynda Forker and Kay Harris.

James Louis Zeigler, Class of 1971, age 69, of Halifax, passed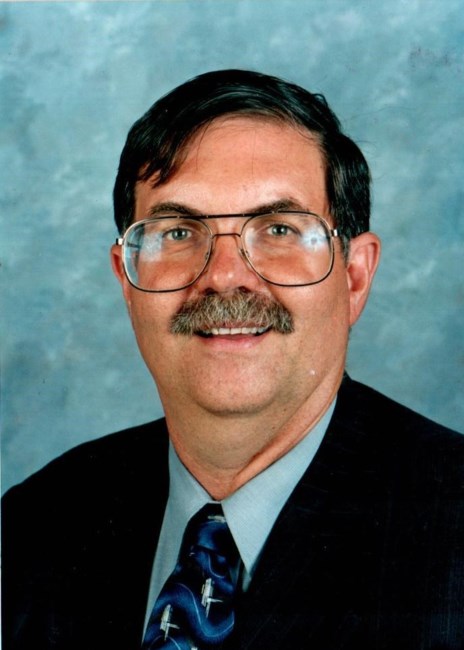 away peacefully on December 22, 2022, at Homeland Center in Harrisburg. Born July 18, 1953, in Harrisburg, he was the son of the late Joseph Allen and Edith Leona (Miller) Zeigler. He was preceded in death by his sister, Donna Louise (Zeigler) Lamka.
James is survived by his loving wife, Marie (Krise) Zeigler; sons, Jason Allen Zeigler (Elisabeth), of Halifax, and Cory Ryan Zeigler (Brittany), of Lima, Ohio; brother-in-law, Walter E. Lamka; nephew, Ronald E. Lamka; three grandchildren, Allen Matthew Zeigler, Madilyn Ann Zeigler and Lydia Marie Zeigler; and a bonus grandson, Victor O. Lewis.
He was a 1971 graduate of Central Dauphin High School and Dauphin County Technical School, and a 1973 graduate of Harrisburg Area Community College. James was retired from the City of Harrisburg Advanced Wastewater Treatment Facility, where he had a long career as a Maintenance Worker/Instrument Technician. He was a member of ASCME Council 90, Local 13.
His professional memberships included the Central Pennsylvania Water Quality Association, of which he was a Life Member, past President and Trustee, as well as serving as Chairman of the Safety Committee; and the Pennsylvania Water Environment Association, which he served as Co-chair of the Safety Committee.
James was a member and past Trustee of the Enders Family Association and a member of the former Fifth Street United Methodist Church, Harrisburg.
Jim's hobbies were restoring vehicles, welding, repairing mechanical equipment, and carpentry. He also enjoyed doing crossword puzzles and watching the Philadelphia Phillies games on TV. As soon as Jim's sons were old enough to be out in the garage with him, he started teaching them about tools and how to work with their hands to build and repair items, and he taught them a "can-do attitude" and work ethic, which has served them well in their hands-on careers.
During Jim's 15-year battle with MS, he persevered through treatment with several different drugs and physical therapy with a resolve that he would be able to overcome his disability. He will be remembered as a loving husband, devoted father and faithful friend. James had a great sense of humor and an infectious smile.

Sandra Attick Eisenhooth Potteiger, Class of 1960, age 79,
formerly of Harrisburg, passed away peacefully on December 20, 2022 at the Masonic Village at Elizabethtown, PA. She was born on January 21, 1943 in Harrisburg, PA to the late Stanley and Dorothy (Rhoads) Attick. Sandy married John Eisenhooth in February 1961 and together they had four sons. She was a stay-at-home mom and took great pride in raising her sons. Sandy spent countless hours driving her boys to and from hundreds of sports practices, activities and games. All four of her sons played high school and college football and Sandy and John never missed a game. They were also very active members of the Bald Eagle Area high school sports booster club. After her sons were in school, Sandy became a paralegal with the Law Offices of Miller, Kistler & Campbell in Bellefonte, PA. John and Sandy were married for 43 years before John's passing in 2004. She later married Samuel E. Potteiger, Jr. Together they were members of Trinity Evangelical Congregational Church of Rutherford and volunteers with the Pennsylvania Sports Hall of Fame. Sandy was a wonderful mother, grandmother and nana. She was happiest when her large family was around her. Sandy was kind hearted and classy and made everyone around her feel loved. Sandra was the widow of John L. Eisenhooth, Jr. and Samuel E. Potteiger, Jr. She was preceded in death by a sister, Penny Meyer. Surviving is 4 sons, John L. Eisenhooth, III and his wife, Heather of Baldwinsville, NY, Stanley E. Eisenhooth and his wife, Kari of Indianapolis, IN, David G. Eisenhooth and his wife, Jodi of McVeytown, PA, Daniel C. Eisenhooth of Palmyra, 5 stepchildren, 18 grandchildren and 13 step grandchildren.

Ronald E. Larsen, Class of 1962, age 78, of Robertsdale, PA and formerly of Waynesboro, PA passed away on December 20, 2022, in the Conemaugh Memorial Medical Center, Johnstown, PA.
Born July 30, 1944 in Harrisburg, PA, he was the son of the late Henry and Lorna (Rydberg) Larsen.
Ron graduated from Central Dauphin High School with the Class of 1962. He later graduated from the Pennsylvania State Police Academy.
He and his wife of nearly 40 years, Georgine M. "Gee-Gee" (Metroka) Larsen, were married on January 22, 1983 in St. Clair, PA. In his early life, Ron worked for the Lower Paxton Township Police Department. He later was an officer with the Washington Township Police Department,, for over 20 years and worked as a Pennsylvania State Constable for 16 years. He retired in 2016.
He was a member of The American Legion, Broad Top, PA, V.F.W. in Saxton, PA, Moose Club in Huntingdon, PA and the Saxton Sportsman's Association. Ron enjoyed boating, fishing, camping, yardwork and traveling. In addition to his wife, he is survived by three children, Stephen E. Larsen of Waynesboro, Kelly Buffington of Dauphin, PA and Stacy Stence of Dauphin, PA; eight grandchildren; several great-grandchildren; one brother, Frederick Larsen of Harrisburg; one sister, Carol Frey of Mercersburg, PA; and several nieces and nephews.


Nancy C. Shocker, Class of 1961, age 79, of Paxtonia transitioned to heaven on December 9, 2022 at her brother's home. Born March 16, 1943 in Harrisburg, she was a daughter of the late Albert C. and Catherine L. "Kay" (Moore) Shocker and also preceded in death by her sister Bonnie Shocker of Harrisburg. She was a 1961 graduate of Central Dauphin High School and retired in 2004 from the Pennsylvania Treasury Department. A lifetime member of Faith United Church of Christ, Grantville, Nancy was a member of the choir and involved in many church activities including the Wednesday Club. Surviving are her brother Albert and wife Barbara Shocker of Harrisburg; niece Heather Shocker of Colorado and her significant other Neville Clayton of the United Kingdom; nephew Colby and wife Jen Shocker and their son Andy of California. She loved her role as "Aunt Nancy." She will be greatly missed by all, including extended family and many friends.

Carol A. (Barnes) Stauffer, Class of 1963, died December 4, 2022 at her home in Linglestown. Carol was born in Harrisburg, and was the daughter of the late Lester E. Barnes and the late Norma (Deitrich) Barnes. Carol attended the former John Harris High School and was a graduate of the Central Dauphin High School class of 1963. Carol is survived by her loving husband of 59 years, David E. Stauffer; a son David E. Stauffer II, and his partner Neil Goldberg of Cape Coral, Florida; a daughter, Cherie Marchi and her husband Louis Marchi Jr. of Mechanicsburg, and their children Zachary, and his partner Paige; Alexandra, and her husband Darryl McClish; and Nathaniel; her great-grandchildren, Emory and Jensen Marchi; a brother, Lester Barnes, and his wife Maryann; sister-in-law Joyce Gruszka; and numerous aunts, uncles, cousins, nieces and nephews.

Kurt D. Oelschlagel, Class of 1988, age 53 passed away peacefully on 2-Dec-2022 with his sister by his side. Kurt was born in Harrisburg and was a 1988 graduate of Central Dauphin High School. Among his many jobs, he worked at Hershey Resorts and Entertainment, Giant Foods, Carter Lumber and Fabio's Restaurant. Kurt is survived by his sister, Laurie and her husband Steve, nephew Steven, nieces Lindsay and Jamie; his great-nephew Camdin and his great-nieces, Michaela, Leigha, Sarah, Jocelynn and Jordin. He will truely be missed!

Virginia Lee "Ginny" (Yohn) Buffington, Class of 1966, age
75, of Hummelstown, PA passed away on November 29, 2022. She was the wife of Samuel A. Buffington. Born on November 15, 1947 in Harrisburg, PA. She was the daughter of the late Opal J. Ebersole and Arthur C. Yohn. Ginny was a 1966 graduate of Central Dauphin High School and a 1968 graduate of Candlelite School LPN License Nursing School. She worked at the Polyclinic Hospital and then at Highmark Insurance Company before retiring. She was a active in the Zion Evangelical Lutheran Church of Penbrook where she devoted herself to God's service. Her greatest joys were her family and painting landscapes and still-life. Ginny is survived by a sister, Arletta J. Seiple; a nephew, Robert L. Seiple, Jr. and a niece, Heidi L. Peterson. She was preceded in death by a brother, Arthur E. Yohn and a nephew Steven A. Yohn.

Dennis Clausen Sangree, Class of 1971, age 70, of Harrisburg, Pennsylvania, passed away on November 25th 2022 at the Osteopathic Hospital in Harrisburg. Born on October 10th, 1952, he grew up and lived in Harrisburg/Linglestown. He was the son of Norman Keller Sangree and Hilda Ruth (Stine) Sangree. He loved animals and the outdoors, fishing, hunting, hiking, and woodworking. He was known as a brother, father, Denny & Den by his friends, Cowboy, and the Horseless Horseman. He was a skilled carpenter. He served in the United States Air Force during VIetnam. He is survived by a brother, 2 sisters, 2 children, and a total of 10 grandchildren.

Linda L. Bloom Eitnier, Class of 1966, age 74, of Harrisburg, PA, passed away on November 24, 2022 at Claremont Nursing and Rehab. Center, Carlisle, PA. Born July 27, 1948 in Harrisburg, PA the daughter of the late Charles and Dorothy (Houck) Bloom. Linda enjoyed going camping, watching Nascar and dirt track racing, crocheting, and doing puzzles and crafts. Along with her parents, Linda was preceded in death by her husband- Robert Scott Eitnier. Surviving are her son and daughter-in-law- Wayne and Da Shambaugh. Daughter and son-in-law- Stacie and Scott Algatt. Grandchildren- Madison Rice and husband Cody, Jason Emlet Jr., Karter Drumm, Landen Drumm, and Oliver Drumm. Great grandchildren- Adalynn and Waylon Rice.

Daniel "Dan" Schiavoni, Class of 1972, age 68, of Harrisburg,
succumbed to injuries sustained in an accident on November 18, 2022. An individual who availed himself of every opportunity to explore, relish and enjoy life to the fullest, while still giving freely of his gifts to family and his many, many friends. Dan was an in-all-the-way type of man, whether it was engaging in the mundane like coffee shop chats with friends, conversations at the local cigar shop, business meetings, or fellowship with friends and family. He always approached life with enthusiasm. Dan was not a man of moderation - vigorously pursuing his passions in life which included being a pilot, cycling, and living an active life style. Family and friends alike will fondly remember his humor, his capacity for giving, and his unique skills and talents. Dan was a consistent presence and a rock-solid foundation with a base of goodness. He chose to live his life, sharing his love, friendship, and humor with all he met throughout his life, including his final moments with us. He will be deeply missed. He is the beloved son of Beverly and Sparky Schiavoni (deceased); husband to Patricia (Friel); brother of Irene (Schiavoni) VanBuskirk; father of Joseph (and his wife Danielle), Joshua, and Taylor; grandfather to Mia, JJ, Sophia, Bella and Skylar; uncle to Schiavon, Neal (deceased), Ally, Jack, and Francis. He was loved by his grandchildren, nieces, and nephews, who viewed him as a larger than life man who was steady, reliable, and supportive presence. Dan was not a man of moderation - vigorously pursuing his passions in life which included being a pilot, cycling, and living an active life style. Dan's work career included two service tenures at the Commonwealth of PA, first at the Office of Attorney General (serving as head of aviation, as well as surveillance), and a later term at the Department of General Services as Deputy Secretary, (overseeing both the Capitol Police and a part of Real Estate operations). Dan also had a lengthy career as a real estate developer.

Constance "Connie" K. Houck Danner, Class of 1965, age 76, of Harrisburg died on November 4, 2022, at her home. Connie was born in Harrisburg and was the daughter of the late Roy and Mary Houck. She graduated from Central Dauphin High School, Class of 1965 and was a member of the Robert H. Hoke American Legion Post 272 of Linglestown.
Connie was predeceased by her husband, James M. Danner, her granddaughter, Ashlee Danner and her sister, Shirley Sheetz.
Connie is survived by her daughter, Kimberly (Donald) Molander; her son, Robert (Trish) Danner; five grandchildren; her brothers, Roy (Pat) Houck, Jr. and Larry Houck.

Marilyn A. (Winters) Heim, Class of 1974, age 66, of
Palmyra, passed away at her home on October 29, 2022. Born Thursday, July 26, 1956, in Limestone, Maine, she was the daughter of the late Dale L. and Marie A. (Bailey) Winters. She was married to Gary J. Heim for over 43 years.
Marilyn was a member of Susquehanna Valley Church, Harrisburg. She graduated in 1974 from Central Dauphin High School, in 1977 from Slippery Rock University with a B.S. Degree in Special and Elementary Education, and in 1979 with a Master's Degree from The Johns Hopkins University in Communicative Disorders. She taught for several years in Pennsylvania public schools.
Marilyn's primary passion in life was caring for her children and grandchildren. What they remember most about her is the selfless love she poured into each of their lives.
In addition to her husband, Marilyn will be lovingly missed by her four children: Jennifer R. Hughes, married to Derek, of Palmyra; Christie H. Fugate, married to J.E.B., of Palmyra; Meredith A. Dinger, married to Ryan, of Palmyra; and Nathan J. Heim, of Lancaster. Also surviving are nine grandchildren as well as three siblings and many nieces, nephews and other extended family members.


On the night of October 2, 2022, while doing one of the things she loved most, traveling with friends and family, Jane Susan Beecher, Class of 1983, was called to the heavens to become
the newest Angel amongst the stars. Born in Elmira, New York on December 3, 1964 to Robert and Dolores Beecher, the family moved to the Harrisburg, Pennsylvania area where Jane graduated from Central Dauphin High School in 1983 and started on the path of becoming a true angel and hero in today's sense by pursuing a career in nursing.
Throughout her career, Jane worked in all areas of the nursing field, including working at the local hospital, in Doctor's offices, with assisted living facilities, and with home healthcare. Her final job was a thankless job that entailed the review and processing medical claims. And while there were times when she would complain about the work, it would never stop her from furthering her education, which resulted in her obtaining several certifications and a Master's of Science for Nursing Degree.
Throughout her career as a nurse, Jane touched many lives; however, it was her love for nature and animals that really caught this author's attention. Jane would scream for me to stop the car because she saw what she thought was a blurry image of a moose walking through the woods in the Green Mountains in Vermont. I could not get the car stopped fast enough and she was out with her camera. When people would pull up beside and ask what was going on, and I would tell them, instant traffic jam for a shadow. She even made me turn around and drive back 10 miles so she could get a picture of the ever-elusive moose while driving between Yellowstone and Rocky Mountains National Parks.
However, what really made Jane stand out was her love for water. While she would be the first person to say that she was more like a corgi, with its little short legs and sometime the same length in temperament. If there was a body of water around, Jane had to put her feet into it, or at least touch it. Since our time together, Jane has seen the ponies of Assateague Island and has eaten fresh lobster in Maine, all while playing in the ocean at both locations. She has also dipped her feet into four of the five Great Lakes, finding out just how cold Lake Superior really is, even in the summer, and stood in the great Mississippi River. Our final trip together was out to the Pacific Ocean where Jane got to experience the San Francisco Bay as well as sandy beaches of Carmel by the Sea before heading east into the majestic Yosemite National Park.
And while Jane Susan Beecher may be the newest Angel Amongst the Stars, I will never be able to approach a body of water again without hearing her laughing, screaming with delight, and seeing her footsteps running off into the water. Jane, I always have and always will love you. You will always be in my heart and we will be together again. Jane has touched the lives of many throughout her short time with us that if we measured the love from family and friends that she is leaving the same way as we do precious metals, Jane would own the world, animals would roam free and be healthy, and a penguin would be the world's mascot. To add to the distant relatives and close friends, Jane is survived by her husband, David Taylor; her two sons Joshua and Nathaniel Wilson; two step-step sons Christopher and Phillip Taylor; a daughter-in-law, Kelly Pyott; two siblings, Jay Beecher and Jill Willsey; a bonus daughter Ashley Mader, and the closest thing that she would ever have to grandchildren, a bunch of fur babies.


Etta May Kapp, Class of 1956, passed away on September 2, 2022 at her home in Las Vegas, Nevada.

Martin G. Lane, Jr., Class of 1956, passed away on October
28, 2022. Affectionately known as "Marty", he began his life in a humble home in Paxtang, PA. Born on May 10, 1938, Marty was the oldest son to Martin and Ruth Lane. He attended John Harris High School, but his senior class was transferred to Central Dauphin, from which he graduated in 1956. He attended Penn State University, where he was a member of Delta Tau Delta. He received his Bachelor of Administration from Penn State University, and then joined the Pennsylvania National Guard in 1960, which he continued until 1966 when he was honorably discharged. Marty worked for Foremost Insurance Company from 1961 until he and his partners started Aegis Insurance Company in 1977. Aegis provides specialty insurance and is located in Harrisburg, PA. Marty was a true entrepreneur with a fierce vision for success. His partners, their hard work, leadership, integrity (and a good bit of luck per Marty), grew Aegis into a national insurance provider in 48 states. Marty loved entertaining his customers and friends whether on the water in the Florida Keys, in Annapolis, MD, or in Harrisburg, PA. Faith and attending church were extremely important to Marty. He had not missed church in over 35 years. He held long-time memberships in the YMCA, the Masonic Perseverance Lodge #21, and the Kentucky Colonels. Marty loved to help others. He and his wife Sheri's passion is the Nativity School of Harrisburg where they take great interest and pride in the success of the students. Marty was also an avid fan of football and wrestling and closely followed Penn State's teams. They support Penn State Athletics, the Nittany Lion Wrestling Club and Penn State Health. Left to cherish his memory are his wife Sheri Phillips Lane, son Gregory Lane, Daughter Julie Walker, Granddaughter Sammie Walker, Grandson Alex Walker, and his brother William Lane (Sharon). Marty is predeceased by his loving sisters Lita Keeney and Marianne Wohlfarth.

Judith Miller Klinefelter, Class of 1958, age 81 of Harrisburg,
died October 25, 2022 at her home, surrounded by her family. Judith was born in West Hanover Twp. and was the daughter of the late W. Robert and Sarah Miller. She graduated from Central Dauphin High School, Class of 1958, Polyclinic School of Nursing, Class of 1961, Lebanon Valley College and Penn State University for Masters in Science and Doctorate in Education, in Nursing. Judith worked for Polyclinic Hospital and was a school nurse for Central Dauphin. She worked for the Pennsylvania Assoc. of Nurses and for the bulk of her work, was a nursing instructor for Penn State University at Hershey. She taught Basic Student Nursing for more than 15 years. Judith founded Twin Brooks Horse Show Association and was made a life member. She also served on the Board of Directors for the Penn National Horse Show. In addition she attended, with her Draft Horse "Sam", most local horse shows as well as being a Horse Show Mom for her daughters. Judith is survived by her husband of 61 years, James Klinefelter; her daughters, Barbara (Erich Bair) Boggan and Elizabeth (Scott) Bezsylko; her grandchildren, Linsay Sara (Nic) Hocking, Anastasia Byzsylko, Kristen (Garrett) Boggan Rine; two great-grandsons, Oren Garrett Rine and Levi James.

Lauren "Larry" G. Heckert, Class of 1957, age 83 of
Harrisburg, died October 13, 2022 at Capitol Rehabilitation and Nursing Center. Larry was born in Oberlin and was the son of the late Carl and Lois Heckert. He was last employed as a dispatcher with Pennsylvania Truck Lines. He was previously employment was with Fox's Markets and Acme Markets in Hershey. He was a member of St. Mark's Evangelical Lutheran Church. He was an avid hunter and played many sports in his younger years. Later in life, he and Ella loved playing Golf together. He was an avid fan of the Green Bay Packers. He was a skilled builder that made many upgrades to his current home. He was a kind man that was always available whenever someone needed help. Larry was predeceased in addition to his parents, by his grandson, Josh. Larry is survived by his wife of 39 years, Ella Heckert; his sons, Lauren (Terasa) Heckert of Seminole FL and Robert (Gilda) Heckert of Dillsburg PA; his step daughter, Katherine Drenning of Harrisburg PA; his step son, Paul (Alison) Drenning of Sherman Oaks CA; four grandchildren; eleven great grandchildren; his brother, Carl (Betty) Heckert; two nephews and four nieces.

Sarah Irene (Proudfoot) Santana, Class of 1962, age
77, of Harrisburg, PA passed away peacefully at Carolyn's House on August 31, 2022. Her loving husband, José, was by her side on what was also their 49th Wedding Anniversary. Born October 7, 1944 in Steelton, she was the daughter of the late Thomas and Esther (Fox) Proudfoot and was also preceded in death by her beloved sister, Mary A. Proudfoot, and two brothers.
Sarah was a graduate of Central Dauphin High School, a member of Our Lady of the Blessed Sacrament Catholic Church and worked in the food industry for over 30 years, most notable Wendy's and Ponderosa. Never ready to retire, she truly enjoyed working and being independent. She had many interests, but her family will tell you that number one on her list was Elvis. Music, Elvis impersonators, shows; anything Elvis related. She was an avid wrestling fan, enjoyed going to the swimming pool, reading (especially magazines and newspapers), word puzzles, shopping, carnivals and Live Shows, such as Sight and Sound. Mostly, she was devoted to her family and friends, and cherished spending time with them. She was loving, caring, and generous to a fault, and will be greatly missed by all who knew and loved her. Surviving is her husband: José A. Santana; her children: Lisa M. Mundorf-Tagoe, Harrisburg, Anthony Santana, Harrisburg, Kendra L. Santana, Harrisburg, and Marco A. Santana, Harrisburg; 8 grandchildren; great-grandchild, nieces and nephews; and many other family members and friends.
William J. McCloskey, III, Class of 1985, age 55, of
Harrisburg, passed away unexpectedly on October 10, 2022 at UPMC Community General Hospital. Born May 31, 1967 in Camp Hill, Pennsylvania. Bill was a graduate of Central Dauphin High School Class of 1985 and Lehigh University Class of 1989. He graduated from Lehigh University with a Bachelor of Science in Chemical Engineering. He was employed as an environmental engineering specialist with the Commonwealth of Pennsylvania Department of Environmental Protection for nearly 18 years. His previous employment was with Wyeth Ayerst Laboratories and Niro, Inc. He was preceded in death by his father, William J. McCloskey, Jr., his paternal grandparents, William J. McCloskey, Sr. & Helen McCloskey, and his maternal grandfather, Frank Susa. Surviving are his mother, Patricia (Susa) McCloskey, his brother, Anthony J. McCloskey and his wife, Angela of Harrisburg, nephew, Alexander McCloskey, niece, Adrianna McCloskey, maternal grandmother, Molly Munko of Harrisburg, aunt Josephine Intihar and her husband, Jerry of Johnstown, uncle, Edward McCloskey and his wife, Jeannine of Altoona, and cousins Deborah Falvo, Ted McCloskey, Michael McCloskey, and Kelly Gray. Bill was a member of St. Margaret Mary Alacoque Catholic Church. He was a saxophone player, enjoyed playing pinochle, and especially spending time with his nephew and niece. He looked forward to summer vacation trips to the Jersey Shore at Wildwood Crest, New Jersey. Bill enjoyed attending several 70's and 80's music concerts. He was an avid fan of the Philadelphia Phillies, Penn State Nittany Lions and the Pittsburgh Steelers. Bill was a wonderful son and best brother anyone could hope for. He was so thoughtful, kind, and patient.
Eileen J. Stence Reichard, Class of 1957, age 82, formerly of
Dauphin, passed away on October 5, 2022 at UPMC Harrisburg Hospital. Born on October 16, 1939 in Harrisburg, PA to the late Harry and Sara (Brackbill) Stence. Eileen was retired from Mid Atlantic Corporate Credit Union as the Senior Vice President/COO. She was a member of Clarks Valley Evangelical Congregational Church, Dauphin, OES Chapter #380, Eager Beavers bowling league, Dauphin card club, Sunshine Seniors of Dauphin, and a supporter of the Dauphin-Middle Paxton Historical Society. She enjoyed being with her family and friends and especially her great-granddaughter, Olivia, who lit up her world. She loved to travel and take road trips, especially to Potter County, PA. Eileen was the widow of Frank A. Reichard, Jr., preceded in death by a son, Robert E. Reichard, 2 brothers, Donald Brackbill and William Stence. Surviving are her daughter, Lynne M. Kouros and her husband, Steve of Etters, a stepson, Frank A. Reichard, III, and his wife, Jody of Harrisburg, a brother, Edward Stence of Harrisburg, 5 grandchildren, Tyler Reidlinger, Morgan Reidlinger, Apostolos "Toli" Kouros, Taryn Guthridge, Frank A. Reichard, IV, a great granddaughter, Olivia Krebs, as well as many bothers-in-law, sisters-in-law, nieces, nephews, and cousins.
James Lehman Wilson, Class of 1989, age 52, of
Hummelstown, joined his Lord and Savior, Jesus, on September 26, 2022 after an 18-month hard-fought battle with stage 4 lung cancer. Jim was born on September 11, 1970 at Harrisburg Hospital, son of the late Douglas S. and Elaine Mae (Lehman) Wilson. Jim was a 1989 graduate of Central Dauphin High School in Harrisburg. He graduated Cum Laude and was a member of the National Honor Society. He attended Toccoa Falls College in Toccoa Falls, GA. Jim was a part of The National Dean's List as well as Who's Who Among Students in American Universities and Colleges. He graduated Magna Cum Laude in 1994 with a B.A. in Missiology and a minor in Biblical Languages. Jim worked for Kinney Shoe Store in the Harrisburg area as a sales manager until 1996 and then joined the Lehman Motors family. Jim's grandfather, Earl B. Lehman, founded the company. Jim began his career in the Parts Department, moving on to the Service Department then the Sales Department and finishing his Lehman Motors career as a Business Development Manager and Managing Partner. Jim loved his work family. Also, Jim believed every client was a part of the Lehman Motors Family and he built friendships with many. Jim and Heidi and their four sons attended Hope Community Church for 28 years. Jim was a Sunday School teacher and assistant. He served on the Elder Board and Benevolence Team. Jim was a servant. He was humble and always willing to help. Jim had a love of bicycling. He bought his first mountain bike in 1989 and enjoyed breaking it in on the foothills of the Smoky Mountains in Northeast Georgia. Jim added many bikes to his fleet over the years. In his 40's, Jim joined Blue Mountain Velo (BMV) and began racing competitively. He enjoyed a few podium finishes. Tuesday Book Club (a weekly bicycle ride) had seasoned cyclists that taught him what he needed to know to stay safe while in group rides and in competitions. He enjoyed riding solo centuries (100 miles) the most. For Jim, riding was an act of worship. He prayed, sang worship songs and hymns, and thoroughly enjoyed God's handiwork as seen in nature and felt God's pleasure as he pedaled. He also mentored a few younger cyclists and experienced much joy watching them succeed in bicycle repair, riding, and racing. Jim had a heart for Jesus and wanted everyone to have a personal relationship with his Savior. Jim was a gentleman and didn't foist his beliefs on anyone, but if someone wanted to talk about his faith, he was ready and able. Jim supported missionaries domestic and foreign to enable more people to hear about Jesus. He financed 6+ languages with Jesus Film Project. Jim desired every person to have the bible in their own language and dialect. Jim is survived by his wife of 30 years, Heidi (Schmidt) Wilson; his sons: Isak (wife Jade), Luke, Brig (wife Shay) and John/Jack. His Sister, Julia (Wilson) Tilley (husband Ron), nephew, Keegan. His Uncles and Aunts; Carl Lehman, Ken Lehman (wife Karen), Don Seidel, Alex Wilson (wife Linda), Arlene Wilson and many many cousins. He was preceded in death by his parents, Douglas and Elaine (Lehman) Wilson, his sister Christine.



Walter A. Wise Jr., Class of 1959, age 77, of State College
died April 6, 2019, at his residence. He was born November 27, 1941 in Harrisburg PA; a son of the late Walter A. Wise Sr. and Mary Emma (Welch) Wise. On August 13, 1966, he married the love of his life, Carole (Rothwell) Wise who survives at home. They were married for 52 wonderful years.
Walter graduated from Drexel Institute of Technology receiving a bachelor degree. He then served his country in the U.S. Army during the Vietnam War from 1966-1968. Walt loved to go hunting and shooting, he loved being outdoors. His greatest joy was spending time with his children and grandchildren.
He taught at the National Fire Academy in Emmitsburg, MD, the Montgomery County Community College, MD, and Penn State University. He was a member of the Metro Safety Board in DC and Pi Kappa Phi at Drexel. He served as the Patton Township Supervisor and served on the Airport Authority Council at University Park Airport, State College.
Walt retired from Montgomery County Fire Company as Deputy Chief, and was an arson investigator for the PAAI; Fire Administrator for the COB – Alpha Fire Dept.; Assistant Centre Region Emergency Mgmt. Coordinator; PA Fire & Emergency Services Institute. Additionally, he was a member of NAFP (National Association for Fire Prevention); a Walter Wise Sr. Memorial Pistol Match Volunteer; Security Guard for American Band Stand in Philadelphia, PA; a member of State College Assembly of God and a member of the State College Access Church; Aberdeen Proving Ground in Aberdeen, MD; and a volunteer Fireman at Colonial Park Fire Company in Harrisburg, PA.
Along with his wife Carole, he is survived by his two children; David A. Wise (Tracy) of Wheaton, MD, and Jennifer L. Herman (Gregory) of Aurora, OH; six grandchildren, David A. Wise II, Matthew W. Herman, Emma R. Herman, Cheyenne N. Wise, Malea L. Herman, and Lilly G. Herman; two siblings, Rebecca M. Meals (Ira) of Harrisburg, Dale S. Wise (Gale) of Harrisburg; he is also survived by many cousins, nieces, and nephews.