Eva Zarth Kunz, Class of 1959, of Paxtang, passed away on March 14, 2023 at home with her family. She was born on April 5, 1942 in Hrastovac [Eichendorf], Yugoslavia and near the end of WWII arrived in Steinperf, Germany and then traveled to America in 1952. She finished her education at Central Dauphin High School in 1959 and then went on to work with Dauphin Electric, Dr. DeLeo, Harrisburg Hospital, eventually starting her own business [EKG Medical Billing] in 1994 and retired in 2015. Eva was a very loving, kind and generous woman especially with her family and friends. She was happiest when she was spending time with her children, grandchildren, great-grandchildren, and close friends. She was a member of the Lancaster Liederkranz and enjoyed polka dancing at their German club dances, listening to her German music and enjoyed traveling in the States and abroad. Eva was married to the love of her life, Andrew (Andreas) Kunz for 58 years, who preceded her in death on July 22, 2018. Eva is survived by her daughter Margaret (Kunz) Minnich of Harrisburg and son Andrew M. Kunz of Marysville; granddaughters Darcie with husband John-Miguel Onkony, Tessa with husband Erin Hankerson both from Harrisburg; great-grandsons Emerson Minnich, John-Andreas Onkony, Erin Hankerson Jr, Elijah Hankerson and great-granddaughters Ember Hankerson and Starr Williams; several nieces and nephews and godchildren. She was predeceased by both of her parents Johann and Eva (Trapp) Zarth as well as her siblings Hans (John) Zart, Anna (Gawel) Zart and Albert Zart.

Marguerite (Marty) Y. Devoid-Neva, Class of 1967, age 73, passed away peacefully on March 19, 2023, at the South Baldwin Regional Medical Center in Foley, AL. Marty previously lived in Washington, DC, Panama, Harrisburg, PA, Rhode Island, Spartanburg, SC, Richmond, VA, Turnersville, NJ, Fredericksburg, NJ, Huntsville, AL, Foley, AL and many other places. She was born on July 14, 1949 in Washington, DC. Her father, Vernon Proctor Weaver, born in Nashville, TN was an electrical technician and her mother, Valerie Yvonne Halstead, born in Bruceton Mills, WV, worked as a baker while raising her family. Marty was preceded in death by her father, mother, stepfather, her two brothers Vernon and James (Jimmy), and her son Brian H. Williams. She is survived by her husband, Alden (Al) Carl Neva; her two sons, Douglas (Doug) H. Williams, Christopher (Chris) H. Williams and stepson Matt Williams; her four grandchildren, Derek L. Williams, Jacqueline (Jackie) M. Williams, Kyle D. Williams, and Brian J. Williams; along with her 14 great-grandchildren. Marty is also survived by other relatives and a host of friends. Marty was a devout Southern Baptist with Jesus as her savior. Marty Neva received her bachelor's degree in business while working and raising a family. Marty started her career by working after school part-time at W.T. Grant Co. in the pet section where she would feed and play with the lizards. Marty had an excellent work ethic and worked as an operations manager for Manpower, at AMP Incorporated initially in customer service, then in production control and in supply chain management. She worked at Alcoa Fujikura, Siemens, Alcoa, and Gerresheimer Glass, where Marty was a supply chain Director. She will be remembered as a selfless and caring mother, grandmother and great-grandmother with a heart of gold and a magnetic personality. Marty loved to paint and was proficient in all five mediums. Marty enjoyed the sand, surf and snorkeling at the beach, relaxing on Caribbean cruises, traveling locally and internationally and being with friends and family. She loved animals to include her white Goffin Cockatoo Indie, who has an attitude. She was a superb cook and baker and looked forward to preparing holiday dinners. Her children, grandchildren and great-grandchildren were the highlight of her life and she took pride in watching the kids grow.

Robert A. Nease, Jr., Class of 1970, age 70, of Penbrook, passed away on March 8, 2023 at his home.
He was a retired Locomotive Engineer at Norfolk Southern Railroad and a vibrant member of the Harrisburg Gay Men's Chorus. Bob was a volunteer for the Democratic National Committee and Pennsylvania Democratic State Committee.
He was born April 3, 1952 in Baltimore, MD to the late Robert Arthur and Virginia Jesse (Marcum) Nease, Sr. In addition to his parents, he was preceded in death by his sister, Sandra Jane Myers. He is survived by his children, Robert A. Nease, III of Mechanicsville, VA, Mary Elizabeth Eicholtz (Timothy) of Dover, and Emily Susan Nease of Harrisburg; his partner Charles Rankin of Alexandria, VA; six grandchildren; and sisters, Joyce A. Nease of Harrisburg, and Kathrina L. "Kit" Nease of Tulsa, Oklahoma.
Sandra E. Linn McCreary, Class of 1956, age 84, of
Harrisburg, passed away March 18, 2023 at Oak Hill Village, Middletown, surrounded by family. Born August 20, 1938 in Harrisburg, she was the daughter of the late Milton and Cora (Derick) Linn; and preceded in death by her husband, Donald E. McCreary along with her sisters Bernice Grell, Nancy Linn and brother, Frank Linn. Surviving is her daughter, Shelley M. Machamer (husband Joe); two grandsons, Jason and Zach Machamer; brother, Ralston "Bub" Linn; and two sisters, Eleanor (La) Kling and Pat Gajdek. Sandy retired from MetLife with over 40 years of service and volunteered at Carolyn's House for Hospice of Central PA for over 15 years. Sandy was a 50 + year member of the Swatara Church of God. She had a servant's heart and loved spending time with family and her many friends.
Emily Shifflet, Class of 2014, age 27, of West Hanover Twp,
was born to Robert and Jane (Jenny) Shifflet on August 19th, 1995 and passed away on March 11th, 2023. After being diagnosed with Rett Syndrome at three, a rare neurological disorder that impairs her ability to speak and move, Emily never let that hold her back from vibrant life, leaving a lasting impact on everyone she met. A 2014 graduate of Central Dauphin High School, Emily was a social butterfly and involved in various activities including Girl Scouts, attending Aaron's Acres summer camp, enjoying music therapy, weekly yoga classes, Ice Skating with the Wheels on Ice Skating Club, cheering on the Hershey Bears and was always excited to attend a rambunctious family gathering. She has been involved with the "Patient as Teachers" program at the Penn State Hershey Med Center since 2010, where she taught first-year medical students about her life with a chronic illness. Using Tobii, an eye-tracking communication device, Emily began an art career as the Eye Gaze Artist where she controlled a cursor with eye movements to convey her thoughts and paint dynamic abstract pieces. She used her artwork to raise awareness about Rett Syndrome, selling her paintings to raise funds for Rett Syndrome research. Emily's artwork was part of a rotating art exhibit sponsored by Penn State Health Hershey Medical Center's program Center Stage, ARC of Dauphin County, Lebanon Family Health Services, Cocoa Beanery, and other venues. In addition to her parents, Bob and Jenny, Emily is survived by a sister, Laura Shifflet; Aunts and Uncles, Russell Shifflet, Marion and Doug Pearl; Susan and Jeff Reuscher; Nancy Shifflet, and Linda Shifflet; and numerous cousins, nurses and therapist. Emily was preceded in death by her grandparents, Otto and Gladys Shifflet, David and Mary Murphy, and Uncle Richard Shifflet.
Henry C. Koller Jr., Class of 1961, age 79, of Swatara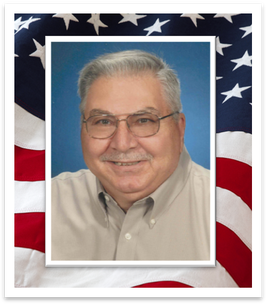 Township died March 3, 2023 in Penn State - Milton S. Hershey Medical Center.
Henry was a Veteran of the United States Air Force serving during the Vietnam War. He later became a Maintenance Engineer with the Facilities Service Division of AMP where he worked for over 24 years, retiring in 1997. In his spare time he was an avid car nut, attending many of the York Hot Rod Shows and the Ford Motor shows and Hershey AACA meets. He was a member of Trinity Evangelical Lutheran Church of Steelton and he graduated from Central Dauphin High School Class of 1961. He and his wife just celebrated their 47th wedding anniversary on February 28. 2023.
He was the son of the late Henry C. Koller Sr. and Barbara Gartner Koller. He was the husband of Vicki E. ( McCleary ) Koller of Harrisburg. Henry is survived by his wife Vicki E.Koller of Harrisburg. a brother Adam Gartner of Camp Hill, many nieces and nephews, great-nieces and nephews and a great-great nephew. He was preceded in death by his parents and a brother Robert Koller.