Stephen M. Witmer, Class of 1967, finished his earthly journey at his home on August 22, 2021, in Oklahoma. He was born in Harrisburg on October 22, 1949 to his late parents, Jeanne M. and Walter C. Witmer. He graduated from Central Dauphin and did a tour in the Navy. Some of you may remember him as an optician at Gwillim Opticians and others may remember him from his work at the Naval Support Activity Mechanicsburg. He loved deep sea fishing with his buddies and finally got his wahoo. In Oklahoma, Stephen is survived by his chosen partner of many years, Roxie Sanders Aragon, to whom he was very grateful for making sure he could remain at home to the end, along with his favorite fur baby, Zeus. In Pennsylvania, Stephen is survived by his son, Ty, his brother, Eugene, his sister, Susan Britting, his grandson, Michael, and many friends, including ex-wives Marie and Sharon.
Daniel Lee Edelstein, Class of 1972, died October 4, 2020, off the coast of Montauk, NY after catching his limit with some of his best friends. Born in Allentown, Pennsylvania to Irwin and Elsie Edelstein in the middle of a blizzard on January 19, 1954, he enjoyed many adventures since, most with Mary (Brown) Edelstein whom he married September 30, 1973, and cherished daily, even after her passing. He was a man of quiet but dependable faith who lived it out in service to others. Dan was a deacon and elder of Jersey Shore Presbyterian Church. He worked in Housing & Food Maintenance at Penn State University for 30 years, and a brilliant store of mechanical function and repair left with him. Prior to working at PSU, he also worked at Hunter & Lomison, Lube-Co/ Willard Battery, and Cohick's Meats.
He enjoyed fishing, hunting, boating, target practice, making and setting off fireworks, Bible study with his men's group, building and repairing mechanical things, grilling delicious food, or driving to eat anywhere within a 100-mile radius. He never wanted to miss an event with or for loved ones and would never say no if someone asked him for help. He lived every day with purpose, love, and joy.
He leaves behind three daughters, Korrie (Robert) Carnes of Jersey Shore, Katharine (Mark) Schall of Jersey Shore, and Brandie (Dan) Conway of Trout Run, as well as six granddaughters, of whom he couldn't have been prouder. He is also survived by brothers Bob (Ruth) Edelstein, Tom (Kathleen) Edelstein, and sisters Lois Nagel, and Linda (Bill) Tuman, in addition to many nieces, nephews, cousins, in-laws, friends, church, and work families, whom he held dear as he never met a stranger, only friends he hadn't made yet. He was preceded in death by his beloved wife Mary, his parents, and brother Irwin Edelstein, Jr.
Randy R. Tiday, Class of 1972, age 64, of York Springs passed away on September 12, 2019 at his residence with his family by his side. Born on October 4, 1954 in Bedford, Pennsylvania, he was the son of Russell and June (Murray) Tiday. Randy was a 1972 graduate of Central Dauphin High School. He was retired from IBEW Local Union as an Electrician and a member of the York Springs Foursquare Church. He enjoyed motorcycles, hunting and spending time in the outdoors. Randy is survived by his parents, Russell and June Tiday; his loving wife of 45 years, Sandy; sons Jason (wife Alisha) and Adam, both of Carlisle; brothers Fred (wife Darlene) and Paul (wife Lisa); sister Karen (husband Ron); and grandchildren Logan, Alden, Haven, and Paxton.
Edward Dean Swartz, Class of 1972, age 66, was upgraded to an eternity in first class September 14, 2021, after a hard-fought battle with COVID. No longer having to wait in endless TSA lines, this world traveler can watch over his surviving wife, Olga Swartz, and four children, Edward Jr., Charles, Jamie, and Sasha Swartz in the comforts of heaven, where the temperature is always perfect, and he can watch the Astros whenever he likes. Edward is also leaving his siblings Lori Corliss, Catherine Dalles, Bob Swartz, Doreen Chacon, Sharon Day and Hoyt Stephens, his stepmother, Mary Swartz, grandchildren Rylan, Ehlis, Penelope, Sawyer, Vanessa, and Emma Swartz, as well as a gaggle of in-law children, Haley and Diana Swartz and Ryan Boehme. Edward will be joining his father, Robert "Bobcat" Swartz, and his mother, Bernadette Swartz.
Edward was born in Philadelphia, Pennsylvania on October 18, 1954. He graduated from Central Dauphin High School in 1972, and later earned a bachelor's degree from the University of Southwestern Louisiana. He worked for Marathon Oil for his entire professional career of 40 years, starting in accounting and finishing his career in procurement. Edward's job provided him the opportunity to see the world, but most importantly, it provided him the opportunity to meet the love of his life, Olga Swartz.
Edward's days were spent doing fun activities with his family. He enjoyed camping, skiing, reading, researching, spending time with his beloved parrot Harmon and cat Daisy, going to the movies, a good afternoon nap, and of course, watching his favorite sports teams. In retirement, Edward kept busy by working as a clubhouse attendant, where he was able to participate in his local community. Edward was a rock for our family, giving advice and helping family members in so many ways. His gentle spirit, laughing eyes, and kind smile will be missed.
Thomas E. Wise, former CDHS coach, age 62, of Bradenton,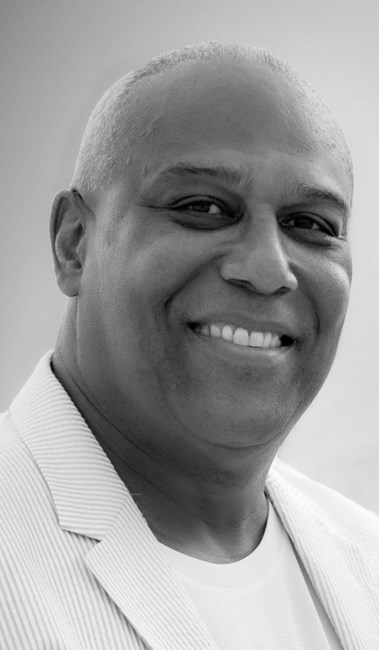 Florida passed away unexpectedly on July 22, 2021 in Lakewood Ranch Medical Center in Lakewood Ranch, Florida. Mr. Wise formerly resided in Harrisburg, Pennsylvania and was born in Washington, Pennsylvania. He was the son of the late Edgar Bernard Wise and Sallie Elizabeth (Pace) Wise. Tom is survived by his wife, Denise (Moore) Wise also formerly from Harrisburg, PA. One daughter, Lindsay Wikle (Gordon) of Charlotte, NC and three sons; Brent (Kimberly) of Overland Park, KS, Alexander of Orlando, FL and Zachary (Metea) of Harrisburg, PA. Tom was pap-pap to five grandchildren: Camden, Riley, Griffin, Henley and Kellan. Also surviving are his three sisters; Paula Wise, Karen Wilson, and Tanya Wise, and brother; Mark Wise.
Tom was a graduate of Washington High School and Penn State University with a Bachelor's Degree in Business Management where he also played football under the legendary Joe Paterno. Following college Tom was drafted into the NFL by the Philadelphia Eagles. Tom also worked in sales with IBM and Lazy Boy. Tom coached football for the Central Penn Piranhas a semi-pro football team in the early-mid 90's. He was an assistant football coach for two seasons at Central Dauphin High School in I997 and 1998 under Harrisburg's notorious coach, George Chaump. Tom was also the defensive coordinator for 13 seasons at Northern High School from 1999-2011. Tom also coached track at Central Dauphin High School from 2002-2008.
Tom was a member of Hope International Ministries and he had a love for the Lord. Tom also enjoyed watching all sports, playing pickleball, riding bike, playing cards, and cooking on his Traeger grill for family and friends.
For those of you who knew Tom, you know that he never met a stranger. His infectious smile, love for life and his sense of humor will be greatly missed.

Scott A. Miller, Class of 1983, age 55 of Harrisburg, died
September 15, 2021 at his home after a long battle with prostate cancer. Scott was born in Harrisburg and was the son of the late Ronald E. and Carol Miller. He was retired from New England Motor Freight. Scott was predeceased by his parents and his brother, Ronald E. Miller, Jr. Scott is survived by his wife of 32 years, Jill; his son, Cory and wife Kelsie and grandsons Wyatt and Beau. Also his daughter, Valery and her fiance Joseph and granddaughter Harper. The family would like to thank the staff and doctors at UPMC Hillman Cancer Center in Camp Hill and Hospice of Central PA.

James W. Harr, Class of 1961, age 80, of Dillsburg passed away September 16, 2021, at the Penn State Health Holy Spirit Hospital, Camp Hill. He was born July 17, 1941, in Harrisburg the son of the late John L. Harr, Jr. and Evelyn (White) Harr. Jim was retired from Quaker Oats in Shiremanstown and was the former owner and operator for many years of Harrwood Kennels and Dog Grooming in Dillsburg. He was a member of the Mechanicsburg Club and the Dillsburg American Legion. Jim is survived by his wife, Patricia E. (McCreary) Harr; two brothers, Robert F. Harr, Sr. of Linglestown, Kim J. Harr of Elizabethtown; one sister, Jacqueline L. Harr of Penbrook; seven nieces and five nephews.

Lois Barbara Copeland, Class of 1958, age 80, passed away on September 13, 2021 at Carolyn's House in Harrisburg, PA. Born on April 16, 1941 in Allentown, PA to the late Guy F. and Lillian (Book) Ditto. She was preceded in death by her niece Lori Hiney Johnston. She is survived by her loving sister Gail (Alan) Hiney, niece Lisa Naylor and great nephews Luke and Christoff Naylor; her brother Gary (Dawn) Ditto and nieces Michelle (William) Stockum and Heather (Jason) Reardon, great nieces Lillian Stockum and Isabella Reardon and great nephew Jacob Reardon. Also surviving are Lori's husband David, as well as a step-grandson Benjamin Copeland and his son Dominic of Omaha, NE, as well as many close friends including the Mellett family. Lois's career in trust banking spanned over 50 years. After retiring from Mellon Bank, then Wachovia Bank in Harrisburg, she worked part time at LeTort Trust in Camp Hill. Aside from participating in many United Way campaigns and several charity boards, she was a longtime member of the Estate Planning Council of Central PA. She enjoyed reading, acrylic painting and traveling to visit family and friends.

Niles Maynard Miller, Class of 1963, age 77, of Liverpool, PA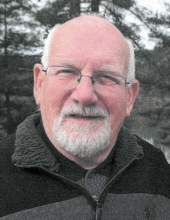 went home to be with his Lord and Savior, Monday, August 23, 2021 at Penn State Holy Spirit Medical Center due from complications from Covid-19. He was born May 4, 1944 in Hershey, PA to the late Clinton T. and Florence L. (Watts) Miller.
Niles graduated from Central Dauphin High School. Dating on and off since May of 2004, he married Sharon Rutherford Miller on Sept. 24, 2016. They had just settled in to their "forever home" in April of 2021.
Surviving are his sons, Jeff Miller (Connie) of Summerdale, PA and Scott Miller of Marysville, PA; his step-daughter, Stephanie Russell May (Scott) of Duncannon, PA; a sister, Bonnie Ditty (Gary) of Harrisburg, PA; sister-in-law, Ellen Miller, of Harrisburg, PA; a granddaughter, Kayla Miller, of Marysville, PA; step-granddaughters, Julie Cole and Shelby Curl (Levi) of Florida; grandsons, Steve Himes of Millersburg, PA and Ryan Hill (Emmanvelle) of Virginia; and step-great-grandchildren, Nick, Sadie, Emma, Wyatt, and Hayward, all of Florida, who referred to Niles as their "Happy Pappy." He also had a great-niece, Sue Haverstock, of Dillsburg, PA, whom he loved like a daughter. Niles also leaves behind many nieces and nephews, wonderful friends and extended family. Niles was preceeded in death by his brother, Wayne Miller; and sisters, Louise Eshleman, Hermione Breckenridge, Ruby Cocklin, Audrey Miller, and Pat Hall.
Niles was a man of great faith who was very active in his church; he also always put others first. He selflessly gave his own time to help others (sometimes at the expense of completing his own tasks and projects). He loved to have picnics and gatherings for family and friends, and he enjoyed any time spent at his son's cabin. Whether it was just helping out, showing friends around the property, telling stories or hunting, there was always a reason to be in the woods with those he loved. He was an outdoorsman, and he enjoyed playing cards or just sitting and talking with friends and family. He was quite a story teller and he loved to talk (sometimes too much!).
He worked at AM Concrete Associates Corp. with his business partner, Jerry Aldridge. He also worked at Reno Lewis Insurance and then owned/operated Niles Miller Financial Services.
He was a member and Elder of Glenvale Church of God, Marysville, PA. He shared a very special bond and friendship with Larry Hale, pastor of his church. For four years, Niles ran the Knights of the 21st Century, a men's group within the church, and he also headed the men's sport group, Fin, Fur and Feather. He was a Crossfire Single Ministries board member for more than ten years before going on to become chairman of the board. Pastor Dave Dormer said, "his leadership was perfect – he got the ministry through some really tough years." Outside of church, he was a proud NRA member and involved with many other organizations and causes throughout the years.

Evelyn (Lynne) E. Stonesifer, Class of 1960, age 79, of Mechanicsburg, passed away peacefully, on August 24, 2021. Born in Harrisburg, she was the only child of the late Isabelle Stonesifer and Jay Stonesifer. She graduated from Central Dauphin High School and received her bachelor's degree from Pennsylvania State University. Lynne was a social worker for many years before retiring from the Pennsylvania Department of Securities. She was a very active member of Messiah Lutheran Church, where she participated in the choir and organized programs for children. She is survived by many cousins and friends.

Sandra K. Smith Sheets, Class of 1966, age 73 of
Harrisburg, died August 25, 2021 at Hershey Medical Center. Sandy was born in Harrisburg and was the daughter of the late David Smith and Daisy Martin. She was a self-employed cosmetologist for many years. She assisted with monitoring Election Day Polls for many years. She was a member of Mt. Laurel Church of God. Sandy is survived by her husband of 55 years, Mel Sheets; her daughters, Jami (Tom) Powell and Tammy Jo Sheets; four grandchildren, one great-grandchild; her brother, David (Sherry) Smith.

Robert H. Koller, Sr., Class of 1958, age 84, passed away August 26, 2021 at Masonic Village. He was retired from AMP; was a 32nd degree Master Mason and a member of the Brownstone Lodge, F&AM, Hershey, was a PGTC in the Tall Cedars of Lebanon, member of Harrisburg Consistory and the Capital Area Scottish Rite Club; and was a member of the Lawnton American Legion and the Antique Automobile Club of America-Hershey Region. He was the widower of Barbara (Hopple) Koller. Surviving is his son: Robert H. Koller, Jr. (and wife, Evelyn); one brother: Henry Koller, Jr. (and wife, Vicki); and one step brother: Adam Schenfelt

Richard "Rick" S. Weiser, Class of 1971, age 68, of Enola, PA,
passed away Sunday, August 22. He was born on March 25, 1953, to the late Edgar and Shirley Weiser. Rick was happily retired, spending his days roaming his property, enjoying family, cornhole, music, and his beloved Cowboys. Rick is survived by his brother Michael Weiser (Cheryl), and sisters Susan Yanoviak and Donna Miller (Matt). His children Matthew Weiser (Danielle), Kristen Rager (Aaron), Logan Weiser, two grandchildren, Noah and Emma Weiser, several nieces and a nephew.

Karen M. Minchhoff Centini, Class of 1974, age 65, of Lebanon died
Thursday, August 19, 2021 at Geisinger Medical Center, Danville with her loving family at her side following an accident that occurred on their mountain land in Lycoming County. She was the wife of Michael D. Centini with whom she shared 19 years of marriage.
Born in Harrisburg on August 1, 1956, she was the daughter of the late Paul and Geneva Rider Minchhoff. She was employed by the Commonwealth of Pennsylvania in the Department of Human Services.
Karen was a 1974 graduate of Central Dauphin High School who had an unwavering faith and was a member of St. Paul the Apostle Church, Annville, where she sang in the choir. She volunteered at Align Life Ministries, formerly Susquehanna Valley Pregnancy Center. She had a passion for Country Line Dancing and enjoyed hunting, fishing, golfing, and mountain biking, but enjoyed nothing more than spending time with her grandchildren.
Surviving in addition to her husband are four sons, Gabriel husband of Amy Burrell of Elizabethtown, Nathaniel husband of Nicole Burrell of Jonestown, Wade husband of Danielle Burrell of Annville, David Burrell husband of Margaret Arnesen of Willow Hill, PA, her grandchildren whom she adored, Ethan and Alyssa Gill, Hunter, Tate, Tucker, Nora, and Zoey Burrell, two brothers, Fred husband of Barbara Minchhoff of Millersburg, and Joseph husband of Kathi Minchhoff of Berthoud., CO. She was preceded in death by a brother, Christopher Minchhoff, and two sisters, Paula Minchhoff and Kathy Watts.

Donna M. Bassett, Class of 1966, age 72, of West Hanover Township, passed away on Tuesday, July 20, 2021 at the M.S. Hershey Medical Center. Born on September 3, 1948 in Harrisburg, PA to the late William and Virginia (Warfield) Pipp. Donna retired as a surgical technician, having worked at the local hospitals here in the Harrisburg area. She had been very involved with the Girl Scouts as a troop leader and camp director.
She enjoyed doing word puzzles, didn't go a day without watching the Hallmark movie channel and had rescued several greyhounds over the years. She and her husband would travel with their greyhounds to many of the events held for greyhound rescue. Donna was the best Nana and a great listener, even if she didn't understand the topic, she was willing to listen and learn.
Surviving is her husband, Donald L. Bassett, her 2 daughters, Andrea M. Barton of Harrisburg, Alison M. Nye and her husband, Jason of Dauphin, her brother, Terry L. Pipp of Bushnell, FL, her 3 grandchildren, Branden Barton, Hunter Barton and Emily Nye.

Michael S. Wydra ("Spider"), Class of 1975, age 64,
passed away unexpectedly at his home in Harrisburg on August 6, 2021. He was preceded in death by his parents, Stanley Wydra and Nancy (Wasson) Wydra and his brother-in-law, Michael Hill. Michael was a 1975 graduate of Central Dauphin High School, was employed by Tracker Boats at Bass Pro and had formerly worked for PP&L. An avid outdoorsman, he was a member of the West Shore Gun Club hunting camp and was a true "River Rat", enjoying summers on the Susquehanna River. Surviving are his sons: William Wydra and Steven Wydra; 2 sisters: Patrice Hill and Elizabeth Whitacre; 5 grandchildren: Chase, Silas, Soren, Skyler and Sylvie; his former wife: Karen Christy; nieces, nephews, and many friends.

Joel Leon Dinger, Class of 1986, age 53, of Bear, DE, passed away unexpectedly on Tuesday, July 6, 2021. Born in Harrisburg, PA on April 26, 1968, he was a son of the late Leon Joel and Betty June Dinger. Joel graduated from Central Dauphin High School and achieved an Associates of Business Management from Harrisburg Area Community College. He was previously employed by Pathmark, UPS, and Home Depot. Joel spent his later years lovingly caring for his mother. Joel was an avid gardener and reader.
Miles "Butch" Zimmerman, Class of 1959, passed away on Monday, July 26, 2021 in Roanoke, Alabama. Survivors include his daughter, Cheryl A. Woods of York, PA; two grandsons, Steven Ruck and Cory (Gina) Ruck; and one sister, Carole Ermel (Fred) of Orlando, FL.
A Harrisburg, PA native, Butch was born on March 15, 1941, the son of Miles B. Zimmerman and Anna Scott Zimmerman. He was a commercial fisherman who lived in Virginia Beach, Virginia for many years before recently relocating to Alabama. He was preceded in death by his parents and wife, Doris Cres Zimmerman.

Sondra Elaine (Davidson) Fertig, Class of 1962, age 77, of
Harrisburg, died on July 26, 2021 at home. Born on March 5, 1944, in Harrisburg, Sondra was the only child of the late Theron Vincent Davidson and Dorthea (Rogers) Davidson. She is survived by her husband of almost 54 years, Wayne Barry Fertig and their only son, David Wayne Fertig and his wife Faith Renee (Ginter) Fertig of Newville. She is also survived by her seven grandchildren; Emma Jean Fertig (Fiancé Alex Scheib), Levi Maxwell Fertig, Joshua David Fertig, Seth Michael Fertig, Rebekah Joy Fertig, Samuel Vincent Fertig and Jacob Link Fertig all of Newville, PA. She was preceded in death by a granddaughter Hana Renee Fertig and grandson, Emanuel Stephen Fertig. Sondra graduated from Central Dauphin High School, class of 1962, earned her Bachelor of Science in Art Education from Kutztown University and a Master's of Science in Education from Temple University. She retired from the West Shore School District after teaching elementary art for thirty and a half years. A member of Pine Street Presbyterian Church, Harrisburg, she was ordained as a Deacon in 2009 and was an active with their Shawl Ministry, Bread Ministry, Flower Ministry, Women's Retreat Committee, Kitchen Maintenance Cleaning Crew, and was chairman of the Congregational Care Meal Ministry. She was a member of the Pennsylvania State Education Association, National Education Association, Pennsylvania Association of School Retirees, Cumberland County Chapter Pennsylvania Association of School Retirees, Pennsylvania Horticultural Society, Hummingbird Society, Clan Davidson Society (USA) and the Scottish Society of Central Pennsylvania. Sondra was a lifelong democrat, member of the Pennsylvania Democratic Party, the Democratic National Committee and served as a volunteer in several past presidential elections. She felt truly blessed to have such a wonderful and loving family and cherished the time they spent together. Sondra enjoyed taking her grandchildren many places including "mystery" trips. She looked forward to attending their sports events and concerts. Sondra was a lover of animals, flowers, and photography.